East Town is the unofficial name for the area of downtown Milwaukee that is east of the Milwaukee River. The East Town Association is a member-based organization that represents the area.
Photos
Recent Press Releases Referencing East Town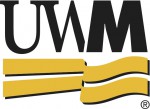 Oct 23rd, 2019 by University of Wisconsin-Milwaukee
The convention, which takes place July 13-16, 2020, marks the first major political party convention in Milwaukee's history.
Jul 10th, 2019 by East Town Association
The streetcar's social media presence to take on a French theme during the festival, while special themed performances will occur at stations and on board the vehicles
Neighborhood Buildings