The Wells Building is a 15-story office building in Downtown Milwaukee. It's highly recognizable not only because of its prominent location on the intersection of N. Milwaukee St. and E. Wisconsin Ave., but because the top of the building is significantly different than the bottom because of a removed cornice and significantly altered facade.
The building is classified by the city assessor as a Class B office building.
The first-floor of the building is occupied by a Cousins Subs shop as well as . The Milwaukee Athletic Club was located in the building from 1902 until they moved to their current home in 1917.
The building serves as a large connection point for internet service in the Milwaukee area and is featured prominently in the book Tubes: A Journey to the Center of the Internet.
The building was built by Daniel Wells, for whom Wells St. is also named. The building was sold by Wells' estate to Towne Realty (today Zilber Ltd) in 1970, long after Wells' himself had passed. In 2011, Zilber sold the building to Ascendant Holdings LLC, led by Eric Nordeen and Matthew Prescott, for $2.9 million. At the time of the transaction the building was approximately 40% occupied.
As of late 2013, Ascendant has invested $3.5 million in the property, including on a new heating and air conditioning system.
Photos
Show All
Activity
Content referencing Wells Building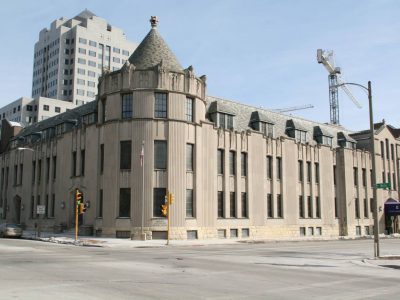 Eyes on Milwaukee
New filings reveal more of Ascendant's new plan for the 132-year-old building.
Feb 5th, 2021 by Jeramey Jannene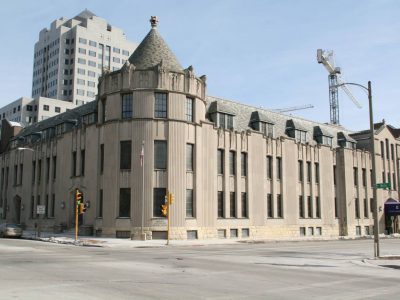 Eyes on Milwaukee
Once slated to be a hotel with a new tower, historic downtown building would now become housing.
Feb 3rd, 2021 by Jeramey Jannene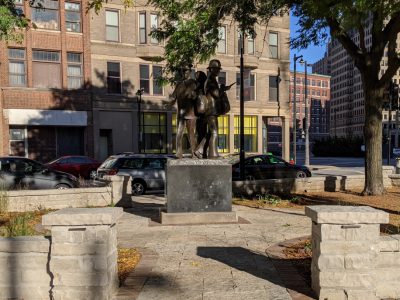 City Streets
Two streets, two Milwaukee pioneers and a downtown square with a curious history.
Oct 20th, 2020 by Carl Baehr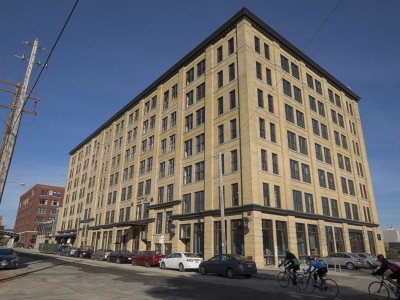 Press Release
Flowers in Walker's Point, Piper Jaffray & Co. to the Wells Building, a bakery for The Brix
Feb 1st, 2018 by Founders 3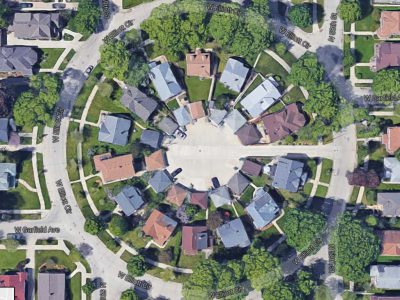 City Streets
City's only full-circle street near 58th and North has pie-shaped lots, oddly numbered addresses.
Mar 6th, 2017 by Carl Baehr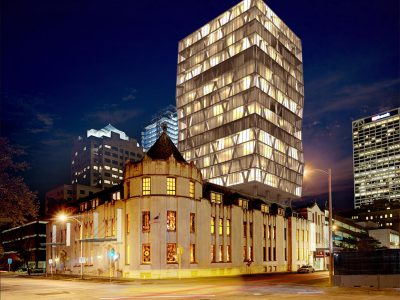 Eyes on Milwaukee
14-story tower would be built atop historic three-story building. Will it be opposed?
Jan 18th, 2017 by Jeramey Jannene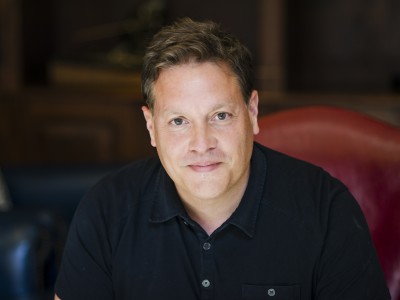 Press Release
Paves the way for growth across state lines
Aug 2nd, 2016 by Press Release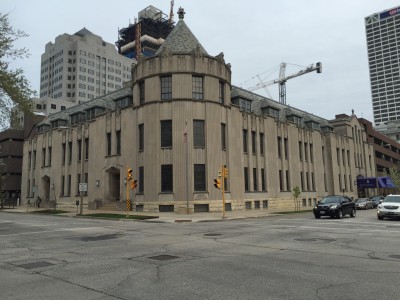 Eyes on Milwaukee
Plan would build addition atop historic building, but will preservation advocates block it?
May 10th, 2016 by Jeramey Jannene
Yesterday's Milwaukee
Built in 1902 by Daniel Wells, building still stands, but stripped of roofline ornamentation.
Mar 1st, 2016 by Jeff Beutner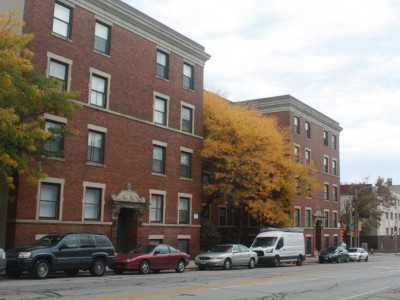 City Streets
That includes the impact of plutocrat Daniel Wells, Greta Garbo and an Irish/German riot.
Oct 15th, 2015 by Carl Baehr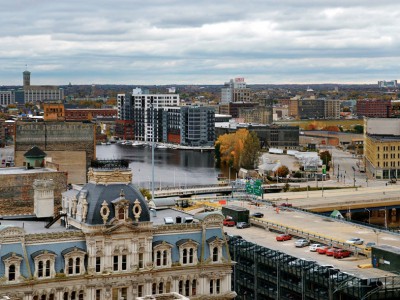 Vantage Point
Built in 1901, the classic, 12-story building is well-situated for great views of Downtown and the old and new city.
Nov 6th, 2014 by Brian Jacobson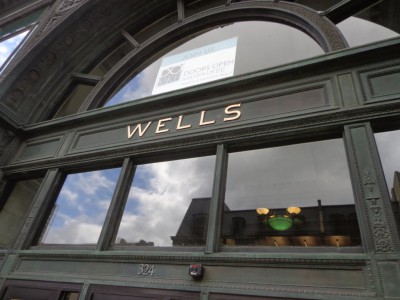 Best of Doors Open
Step inside the 15-story high-rise, which was the largest terra cotta building in the world when built in 1901.
Oct 5th, 2014 by Dave Reid
Building data on this page, including assessment information, was last updated on September 6, 2020
See something wrong? Want to report an issue? Contact us.