Photos
Show All
Content referencing Convent Hill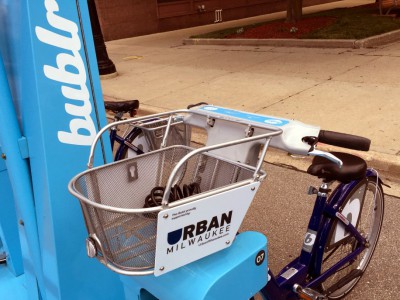 Press Release
Bublr Bikes Giving Free 30-Minute Rides to Encourage Voting on Tuesday Nov. 8
Nov 7th, 2016 by Bublr Bikes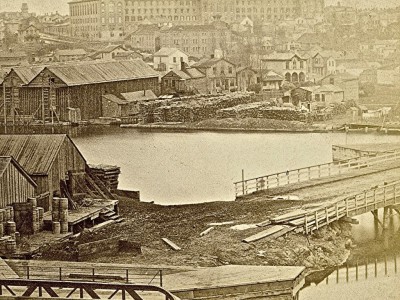 Yesterday's Milwaukee
Near what is now Cherry St., and the fabulous Notre Dame convent atop the hill.
Sep 7th, 2016 by Jeff Beutner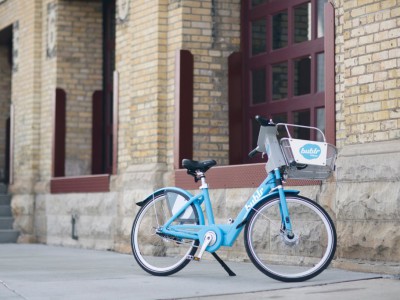 Press Release
Eight of Bublr Bikes 28 stations are located within two blocks of a polling location.
Apr 4th, 2016 by Bublr Bikes
City Streets
It's one of the original village streets dating back to 1835.
Sep 25th, 2015 by Carl Baehr
Press Release
Residents Invited to Speak About Milwaukee County Budget, Other Issues
Oct 29th, 2013 by State Rep. David Bowen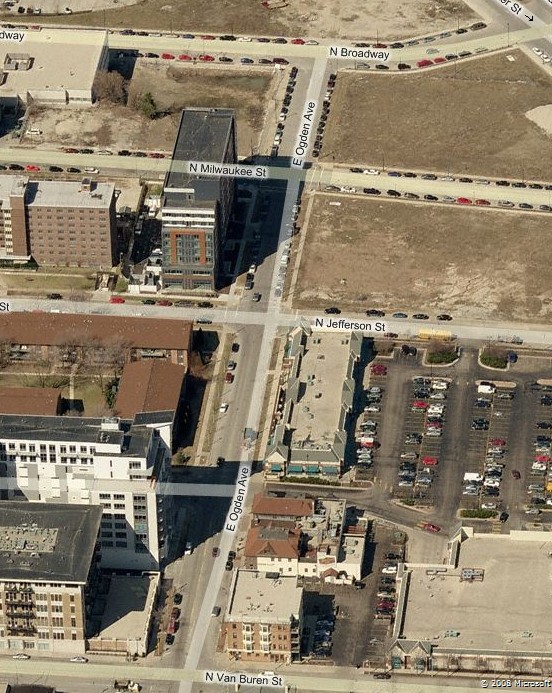 Ogden Street between N. Van Buren Street and Milwaukee Street has numerous retail establishments, but how well do they work together? Quite poorly. The groupings of stores work fairly well amongst themselves, but as an Ogden Street retail corridor they turn their backs on one another.
Dec 12th, 2008 by Jeramey Jannene

Park East Square sign Originally uploaded by repowers The first phase of the development of Park East Square appears ready to begin. On Friday, Milwaukee County announced that they had completed the sale (read: RSC & Associates LLC exercised their option to purchase) of a 2.1 acre parcel of land at the western edge of […]
Dec 22nd, 2007 by Jeramey Jannene

New Convent Hill Building Originally uploaded by compujeramey Walking by the new Convent Hill Public Housing building on my way to class today, I was impressed. The exterior of the building has rapidly come together. I'll try and snag a picture in the next few days. The sidewalk has now been laid, which to me […]
Oct 3rd, 2007 by Jeramey Jannene
The Roundup
Mayor Barrett's office announced Monday that he would vote at City Hall at 1 p.m. Tuesday.
Oct 25th, 2004 by Michael Horne