Building Info
Address

:

100 East Wisconsin Ave.

Architect

:

Clark, Tribble, Harris & Li

Status

:
Photos
Content referencing Faison Building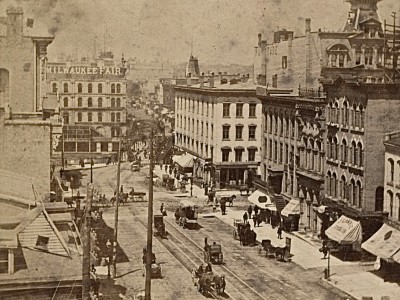 Yesterday's Milwaukee
On the northwest corner of Wisconsin and Water, center of a booming downtown.
Feb 3rd, 2016 by Jeff Beutner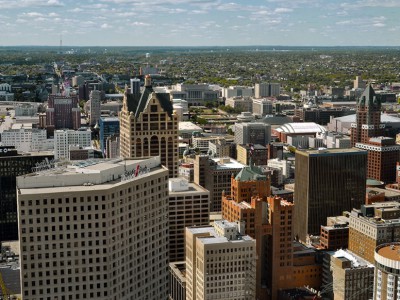 Vantage Point
Call it a bonus round: an assemblage of photos taken in my tour of many great vantage points in Milwaukee.
Nov 20th, 2014 by Brian Jacobson

Federal Building Photographers Originally uploaded by compujeramey I attended my first Cream City Photowalk this past Saturday with a bunch of other members of the Cream City (Milwaukee, Wisconsin) photo group on Flickr. If there a measure of photowalking success, where when photos get taken things are a success and when photos don't it's not, […]
Nov 19th, 2007 by Jeramey Jannene

In a rare move, the city is going to provide Compass Properties LLC with $3.2 million to repair their two Water Street properties immediately north of the 100 East Wisconsin building.
Oct 3rd, 2007 by Jeramey Jannene
Citation
Jun 18th, 1987 - Milwaukee Journal - Fran Bauer