Building Info
Address

:

915 E. Wisconsin Ave.

Architect

:

Charlies Sumner Frost

Architectural Style

:

Richardsonian Romanesque

Status

:

Year Built

:
From Guides to Historic Milwaukee: Juneautown Walking Tour by Mary Ellen Pagel and Virginia Palmer (1965)
One year after the present North Western Depot was finished, the Illustrated Description of Milwaukee called it "the most convenient, finished and elegant passenger station in the West," and noted that it was one of the most costly structures built here in 1889. Another early writer observed that the depot "gave by its cleanliness and surroundings an excellent idea of the city to all arriving here for the first time." From those days to the present the picturesque brick building with its lofty clock tower has been a Milwaukee landmark. Stylistically Frost's design is indebted to the conceptions of H. H. Richardson, the Boston architect who popularized Romanesque Revival forms during the 1870's and 1880's. Since the late 19th century the only major changes in the depot were those made in 1941, when the main entrance was elevated to meet the raised surface of Wisconsin Avenue.
Content referencing Chicago & North Western Railway Lake Front Depot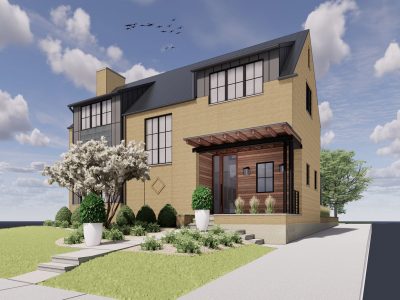 Murphy's Law
Some feel city's process needs to be reformed. Are they right?
Dec 13th, 2022 by Bruce Murphy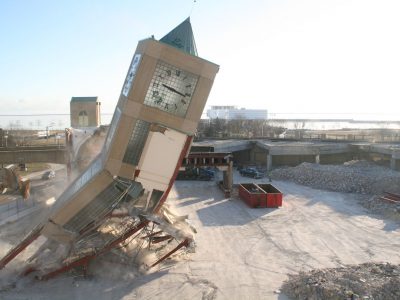 Photo Gallery
Five-story clock tower knocked down to make way for 44-floor apartment tower.
Jan 8th, 2017 by Jeramey Jannene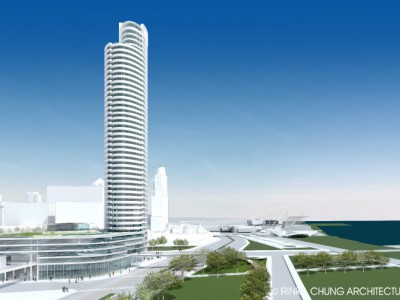 Eyes on Milwaukee
County to move bus routes off site at end of month, demolition of building imminent.
Aug 11th, 2016 by Jeramey Jannene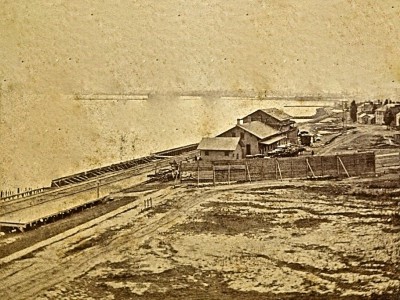 Yesterday's Milwaukee
In the 1870s, the lakefront mostly served as a rail line, with a ramshackle railroad depot.
Apr 7th, 2015 by Jeff Beutner
Yesterday's Milwaukee
This scene from a century ago, with paths winding down to the lake, may have been when this area was at its peak.
Mar 25th, 2015 by Jeff Beutner