In 1975 the building received an award from the General Services Administration (GSA) for being the cleanest and best maintained federally-owned building. The building received the No. 1 White Glove award (Large Group Category). The building had also received the award in 1970.
From Guides to Historic Milwaukee: Juneautown Walking Tour by Mary Ellen Pagel and Virginia Palmer (1965)…
Milwaukee's Federal Building is the work of a Washington architect employed by the Treasury Department during the last years of the 19th century. It's pale gray granite walls reveal the period's increasing preference for light colors in exterior treatments, while the Wisconsin Avenue entrance portico attests to a lingering interest in Romanesque forms and details. In 1930 a five-story wing of similar style was added, extending the building to Michigan Street, and in recent months the entire structure has undergone remodeling on the interior and restoration on the exterior.
From the 1981 Landmarks Commission/Department of City Development report…
Milwaukee's Federal Building is an excellent example of Richardsonian Romanesque style architecture. It was constructed in 1892-1899 from the plans of Willoughby J. Edbrooke, supervising architect of the Treasury Department. The building has granite walls, intersecting hipped and gabled roofs and a massive tower. The design is reminiscent of Henry Hobson Richardson's Allegheny County Courthouse in Pittsburgh, Pennsylvania.

The interior spaces are arranged about a vast central arcade, surrounded by broad corridors and surmounted by an iron and glass skylight. The arcade is substantially as it was at the turn of the century. So are the adjacent public areas, having many-hues terrazzo and tile floors; multi-colored marble paneling, wainscot, and door frames; paneled wood doors; and mosaic, wood-paneled, and plaster ceilings. Many of the rooms have been remodeled, but one of the most impressive, a two-story judicial chamber with oak-paneled and ceiling and intricately carved oak time, remains essentially intact.

The building was originally erected as the U.S. Post Office, Court House and Custom House. While the main Post Office and Customs now have separate quarters, it still contains a postal sub-station, the Federal courts, and offices of other Federal agencies.

A substantial addition was constructed on the south end of the building during the 1930s, and the structure now occupies a block-square site.
Photos
Show All
Activity
Content referencing Milwaukee Federal Courthouse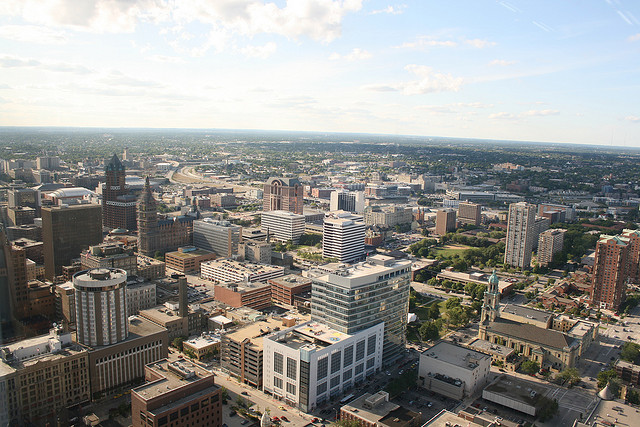 Eyes on Milwaukee
Cancel your weekend plans, here are 10 can't miss buildings to visit.
Sep 19th, 2014 by Jeramey Jannene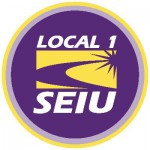 Press Release
Voces de la Frontera and a coalition of community and labor groups will on Tuesday, Dec. 18th, join the United Nations' global celebration of International Migrants Day by asking U.S. Senator Ron Johnson to support meaningful immigration reform.
Dec 17th, 2012 by SEIU Local 1
Building data on this page, including assessment information, was last updated on September 6, 2020
See something wrong? Want to report an issue? Contact us.