Historic mansion just off Cathedral Square Park now used as an office building with a tavern/restaurant in the baesment.
Dino's occupies the lower level of the building.
From Guides to Historic Milwaukee: Juneautown Walking Tour by Mary Ellen Pagel and Virginia Palmer (1965)…
Matthew Keenan, prominent Milwaukee businessman and politician, built this luxurious two-family home in 1860. Kitchens in the dwelling were located in the basement (a common practice in those days), parlors and dining rooms on the first floor. Bedrooms on the second story were heated by great marble fireplaces, still in place. A ballroom is said to have been on the third floor. Called "a model of elegance and comfort" in 1860, the double house has served a variety of functions since then, among them use as a detention home and as a little theater playhouse. Its current tenants are shops and offices.
Photos
Show All
Activity
Content referencing Matthew Keenan House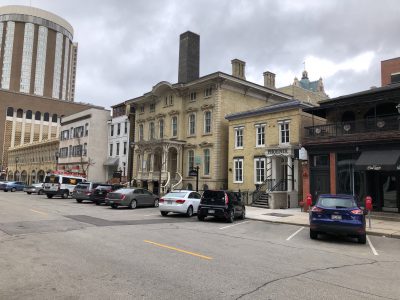 Plats and Parcels
Ald. Bauman nominates the street's Civil War-era buildings for historic designation.
Mar 15th, 2020 by Jeramey Jannene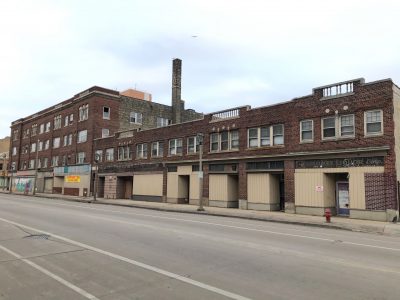 Plats and Parcels
Plus: A trio downtown buildings change hands, including one that contained Trio.
Jan 5th, 2020 by Jeramey Jannene
Yesterday's Milwaukee
Milwaukee was the world's largest producer of bricks, and it was hard and skilled work.
Mar 22nd, 2016 by Jeff Beutner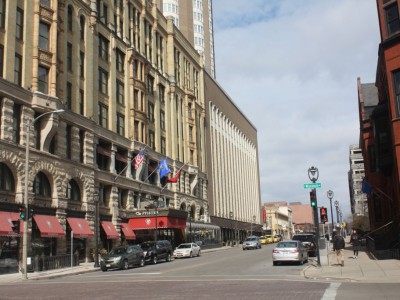 City Streets
Charles Pfister spent his own money to pave the street abutting his hotel in the new style.
Mar 4th, 2016 by Carl Baehr
Building data on this page, including assessment information, was last updated on September 6, 2020
See something wrong? Want to report an issue? Contact us.