Namesake to the Matthew Keenan Residence.
Content referencing Matthew Keenan
Yesterday's Milwaukee
Milwaukee was the world's largest producer of bricks, and it was hard and skilled work.
Mar 22nd, 2016 by Jeff Beutner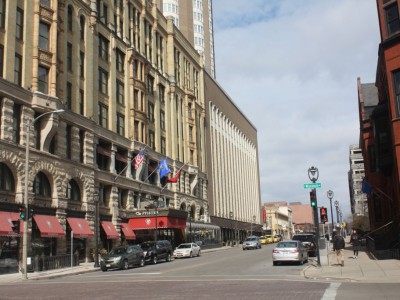 City Streets
Charles Pfister spent his own money to pave the street abutting his hotel in the new style.
Mar 4th, 2016 by Carl Baehr