Building Info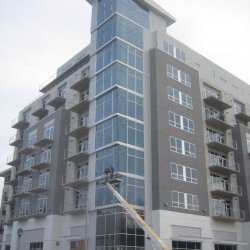 Address

:

601 E. Ogden Ave.

Architect

:

Status

:

Year Built

:
601 Lofts is a ten-story condominium tower on the north edge of downtown Milwaukee. The building is made up of 80 residential condominiums, 4 commercial condominiums, and 120 parking spots (with eight reserved for the commercial tenants). The building was originally developed by KeyBridge Development.
The 601 Lofts building was constructed around the same time as developer Scott Fergus' other large condominium project, First Place on the River (later renamed Point on the River). Fergus lost control of both properties as part of his bankruptcy declaration in early 2008. In 2010, a group led by Michael Dilworth purchased 16 unsold units for $2.2 million from M&I Bank.
The project broke ground on June 27th, 2005.
Learn More
Photos
Show All
Content referencing 601 Lofts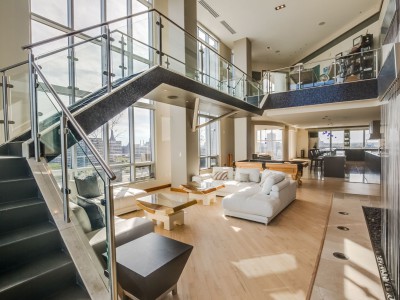 Listing of the Week
Looking to entertain guests? This place delivers the full package, plus gracious living.
Dec 30th, 2015 by Urban Milwaukee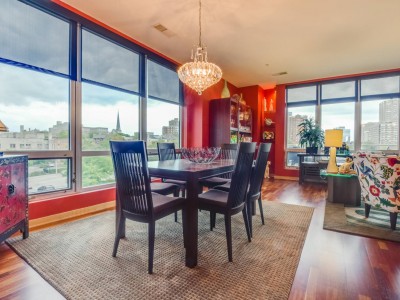 Listing of the Week
Real estate is location, location, location and this condo has got a great one.
Nov 15th, 2015 by Urban Milwaukee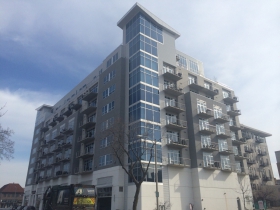 House Confidential
Casablanca restaurant owner lives in style at very urban 601 Lofts, where John Ernst Restaurant's customers once parked.
Mar 31st, 2014 by Michael Horne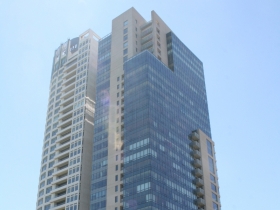 House Confidential
His 21st floor downtown condo is pricey, but dirt cheap compared to his second home in Malibu.
May 24th, 2013 by Michael Horne

There might be a new development style taking hold in Milwaukee. A lot of focus is put on transit-oriented development, and the power of a station to improve the development of a neighborhood, but what about residence halls? Do they offer similar development when built in an urban setting? At least in one part of Milwaukee's East Side neighborhood, it appears so.
Jul 16th, 2009 by Jeramey Jannene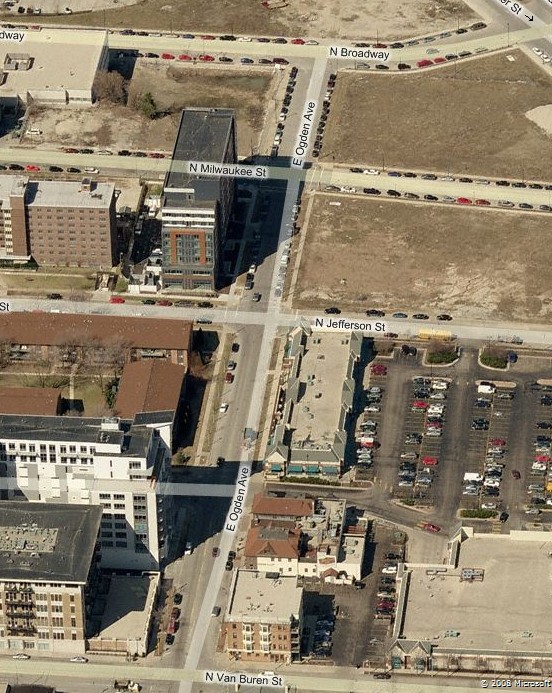 Ogden Ave between N. Van Buren Street and Milwaukee Street has numerous retail establishments, but how well do they work together? Quite poorly. The groupings of stores work fairly well amongst themselves, but as an Ogden Ave retail corridor they turn their backs on one another.
Dec 12th, 2008 by Jeramey Jannene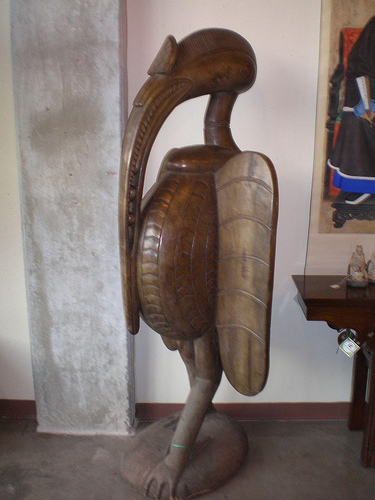 City Business
IT Gallery, the latest art gallery to open in Milwaukee, is situated on the corner of Ogden and Jackson in the 601 Lofts building.
Nov 26th, 2008 by Jeramey Jannene

A sampling of projects in varying states of completion showed that over 200 recently completed or under construction condominium units have not been sold. A look at the data indicates that In many cases the high priced units have gone un-sold. Clearly the market downturn has slowed sales but this may also indicated a demand […]
Jan 14th, 2008 by Dave Reid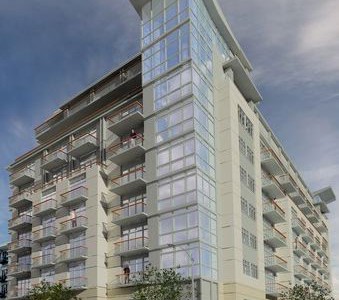 The Roundup
"Spirit – The Seventh Fire" has been put on hiatus.
Jun 27th, 2005 by Michael Horne