96-unit apartment building under construction in the shell of the former Park East Hotel by developer Michael Klein and partners Derek Schneider and Jeno Cataldo.
Hotel History
Park East Hotel is a 159-room hotel located in Milwaukee's Juneau Town neighborhood. The hotel was originally built as the Milwaukee Inn and was for a number of years known as the Park East Hotel.
The hotel's last owners Jay Walia and Rick Walia bought the hotel in 2003 from Towne Realty for $3.2 million. Towne had owned the hotel twice, acquiring it first in 1969 (selling in 1979) and buying it back in 1982 after developer Oliver Plunkett declared bankruptcy. It was originally built in 1959.
The hotel was rebranded as the Comfort Inn & Suites Downtown Lakeshore in 2006. In 2014, it's name was changed again, this time back to Park East Hotel.
Starting in 1961, the hotel had a short-lived helicopter service, Milwaukee Helicopter Airways, that connected it with General Mitchell International Airport. The service offered rides from the hotel to and from General Mitchell (and five other destinations) for $5/person, carrying up to three passengers at a time. Inflation adjusted costs, put that $5 ride at $37.85 in 2012 dollars.
The hotel's bar/restaurant has recently been known as Aqua (starting November 2003) and Aura (late 2008). Before that Milwaukee restaurateur Johnny Vassallo operated Ten Eleven Restaurant in the space.
Photos
Show All
Activity
Content referencing Vantage on the Park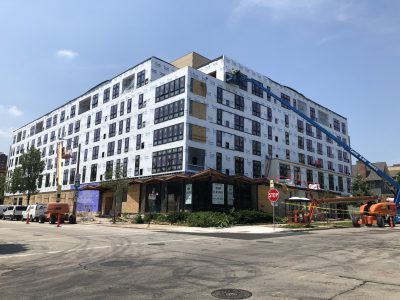 Friday Photos
Hotel-to-apartments conversion moving right along.
Jul 13th, 2018 by Jeramey Jannene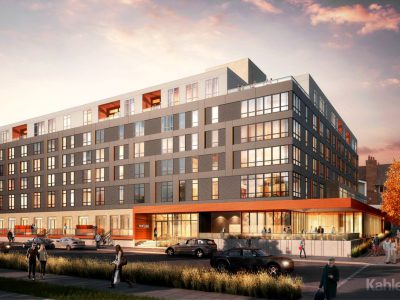 Friday Photos
Park East Hotel becoming Vantage on the Park apartments.
Mar 9th, 2018 by Jeramey Jannene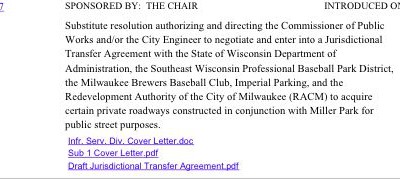 The Roundup
Alderman asked to make big money decision on 24 hour notice.
Feb 7th, 2005 by Michael Horne

The Roundup
Attorney General Peg Lautenschlager's drunk driving arrest last week removes her from behind the wheel of her state-owned vehicle for a year, and puts Governor Jim Doyle in the driver's seat. The two had squabbled, privately, over terms of the Governor's jobs bill, with Lautenschlager threatening to use her authority to see that the law […]
Mar 1st, 2004 by Michael Horne
Building data on this page, including assessment information, was last updated on September 6, 2020
See something wrong? Want to report an issue? Contact us.