Press Release
Leah unveils 100+ Wisconsin endorsements
Elected officials, grassroots activists and business owners unite behind Leah
Brookfield, Wis. — U.S. Senate Candidate Leah Vukmir, R–Brookfield, released a list of more than 100 endorsements on Thursday, indicating the homegrown momentum behind her campaign to beat liberal incumbent Sen. Tammy Baldwin in 2018.
"Voters have seen the amazing conservative change we've accomplished in Wisconsin, and they want to send someone with a proven record of winning to help pass President Trump's agenda," Leah said. "I am humbled by the in-state support I am receiving, and when I get to Washington, I will deliver results."
Leah's endorsements include state legislators, law enforcement officers, local elected officials, veterans, small business owners, educators, faith leaders and grassroots activists from across Wisconsin.
Matt Adamczyk, State Treasurer
Wauwatosa
Scott Allen, State Representative
Waukesha
Sam Alvey, Grassroots Activist
Waterford
Dave Ament, Mayor
New Berlin
David Bahl, Business Leader
Waukesha
Joan Ballweg, State Representative
Markesan
Kathy Bernier, State Representative
Chippewa Falls
Jim Berg, Grassroots Activist
Hartford
David Beth, Sheriff
Kansasville
Kennedy Borman, College Republican
UW-Madison
Kathy Boyette, Alderman
Neenah
Janel Brandtjen, State Representative
Menomonee Falls
David Brooker, College Republican
Lawrence College
Rob Brooks, State Representative
Saukville
Tom Buestrin, Business Leader
Mequon
David Craig, State Senator
Big Bend
Alberta Darling, State Senator
River Hills
Tom David, School Board President
New Berlin
Paul Decker, County Board Chairman
Hartland
Mike Eisenga, Business Leader
Columbus
Paul Farrow, County Executive
Waukesha
Peter Farrow, Business Leader
Chippewa Falls
Tyson Fettes, Register of Deeds
Burlington
Dan Feyen, State Senator
Fond du Lac
Scott Fitzgerald, State Senator
Juneau
Joe Garza, Superintendent
New Berlin
Adam Gerol, District Attorney
Mequon
Dave Glasgow, Village Trustee
Menomonee Falls
Tricia Hanson, District Attorney
Racine
Carley Hebert, College Republican
Carroll College
Amelia Heup, College Republican
UW-Stevens Point
Cody Horlacher, State Representative
Mukwonago
Susan Hundley Sullivan, Grassroots Activist
Sheboygan
Andre Jacque, State Representative
DePere
John Jagler, State Representative
Watertown
Adam Jarchow, State Representative
Balsam Lake
Chris Jenkins, Alderman
West Bend
Billie Johnson, Grassroots Activist
Madison
Darlene Johnson, County Supervisor
Mukwonago
Mary Kanavas, Grassroots Activist
Brookfield
Dan Kapanke, former State Senator
La Crosse
Anne Karsten, College Republican
Concordia University Wisconsin
Terry Katsma, State Representative
Oostburg
Samantha Kerkman, State Representative
Powers Lake
Robert Kieckhefer, Business Leader
Brookfield
Joel Kitchens, State Representative
Sturgeon Bay
Joel Kleefisch, State Representative
Oconomowoc
Dan Knodl, State Representative
Germantown
Dean Knudson, former State Representative
Hudson
Bob Kordus, Alderman
Lake Geneva
Jerod Krueger, College Republican
UW-Milwaukee
Kurtiss Krueger, Business Leader
New Berlin
Scott Krug, State Representative
Nekoosa
Mike Kuglitsch, State Representative
New Berlin
Bob Kulp, State Representative
Stratford
Gordon Lang, Grassroots Activist
Whitefish Bay
Laura Lau, Court Commissioner
Waukesha
Mary Lazich, former State Senator
New Berlin
Kennedy Lee, College Republican
UW-Madison
JD Leisemann, College Republican
Wisconsin Lutheran College
Devin LeMahieu, State Senator
Oostburg
Amy Loudenbeck, State Representative
Clinton
Howard Marklein, State Senator
Spring Green
Ginny Marschman, Grassroots Activist
Brookfield
Elizabeth Michels, College Republican
Marquette University
Robin Moore, Grassroots Activist
Brookfield
Dave Murphy, State Representative
Greenville
Steve Nass, State Senator
Whitewater
Tony Nasvik, Grassroots Activist
River Falls
Adam Neylon, State Representative
Pewaukee
Travis Nez, former County Supervisor
Phillips
John Nygren, State Representative
Marinette
Luther Olsen, State Senator
Ripon
Jim Ott, State Representative
Mequon
Jerry Petrowski, State Senator
Marathon
Jeffrey Pfannerstill, Village President
Hartland
Romaine Quinn, State Representative
Birchwood
Nik Rettinger III, Grassroots Activist
Brookfield
Ryan Ring, College Republican
UW-Eau Claire
Mike Rohrkaste, State Representative
Neenah
Darlene Ross, Grassroots Activist
Shawano
Don Rouse, Business Leader
Menomonee Falls
Joe Sanfelippo, State Representative
New Berlin
Dale Schmidt, Sheriff
Hartford
Randall Schoemann, Pastor
Random Lake
Michael Schraa, State Representative
Oshkosh
Denise Schultz, Grassroots Activist
Elkhorn
Pat Schutt, Grassroots Activist
Sheboygan
Dan Sebring, County Supervisor
Milwaukee
Ken Skowronski, State Representative
Franklin
Patrick Snyder, State Representative
Schofield
Camille Solberg, Grassroots Activist
Fond du Lac
Peter Sorce, County Supervisor
Germantown
Shae Sortwell, Town Supervisor
Two Rivers
John Spears, Sheriff
Viroqua
John Spiros, State Representative
Marshfield
Sally Sprenger, Business Leader
Mequon
Rob Stafsholt, State Representative
New Richmond
David Steffen, State Representative
Green Bay
Jim Steineke, State Representative
Kaukauna
Gerald Stern, Grassroots Activist
Waukesha
Duey Stroebel, State Senator
Saukville
Gary Tauchen, State Representative
Bonduel
Patrick Testin, State Senator
Stevens Point
Jeremy Thiesfeldt, State Representative
Fond du Lac
Tom Tiffany, State Senator
Hazelhurst
Heather Townsend, Grassroots Activist
Eagle
Susan Trojan, Grassroots Activist
Milwaukee
Henry Tyson, Community Leader
Milwaukee
Dan Vrakas, former County Executive
Hartland
Van Wanggaard, State Senator
Racine
Tom Weatherston, State Representative
Racine
Chuck Wichgers, State Representative
Muskego
Chuck Wood, County Supervisor
North Prairie
Shannon Zimmerman, State Representative
River Falls
Leah previously announced that 75 percent of the nearly $250,000 she raised in the first three weeks of the campaign came from Wisconsin donors. She released a list of prominent members of her finance committee last month, which is viewable here. She also announced the members of her campaign steering committee, which can be found here.
Leah Vukmir is a nurse, military mom and conservative with a proven record of reform who is running to bring the Wisconsin Way to Washington. She currently serves as a state senator from Brookfield. 
Leah for Senate
Mentioned in This Press Release
People
:
Adam Gerol
,
Adam Jarchow
,
Adam Neylon
,
Alberta Darling
,
Amelia Heup
,
Amy Loudenbeck
,
Andre Jacque
,
Anne Karsten
,
Billie Johnson
,
Bob Kordus
,
Bob Kulp
,
Camille Solberg
,
Carley Hebert
,
Chris Jenkins
,
Chuck Wichgers
,
Chuck Wood
,
Cody Horlacher
,
Dale K. Schmidt
,
Dale Schmidt
,
Dan Feyen
,
Dan Kapanke
,
Dan Knodl
,
Dan Sebring
,
Dan Vrakas
,
Darlene Johnson
,
Darlene Ross
,
Dave Ament
,
Dave Glasgow
,
Dave Murphy
,
David Bahl
,
David Beth
,
David Brooker
,
David Craig
,
David Steffen
,
Dean Knudson
,
Denise Schultz
,
Devin LeMahieu
,
Don Rouse
,
Duey Stroebel
,
Elizabeth Michels
,
Gary Tauchen
,
Gerald Stern
,
Ginny Marschman
,
Gordon Lang
,
Heather Townsend
,
Henry Tyson
,
Howard Marklein
,
Janel Brandtjen
,
JD Leisemann
,
Jeffrey Pfannerstill
,
Jeremy Thiesfeldt
,
Jerod Krueger
,
Jerry Petrowski
,
Jim Berg
,
Jim Ott
,
Jim Steineke
,
Joan Ballweg
,
Joe Garza
,
Joe Sanfelippo
,
Joel Kitchens
,
Joel Kleefisch
,
John Jagler
,
John Nygren
,
John Spears
,
John Spiros
,
Kathy Bernier
,
Kathy Boyette
,
Ken Skowronski
,
Kennedy Borman
,
Kennedy Lee
,
Kurtiss Krueger
,
Laura Lau
,
Leah Vukmir
,
Luther Olsen
,
Mary Kanavas
,
Mary Lazich
,
Matt Adamczyk
,
Michael Schraa
,
Mike Eisenga
,
Mike Kuglitsch
,
Mike Rohrkaste
,
Nik Rettinger III
,
Pat Schutt
,
Pat Snyder
,
Patrick Testin
,
Paul Decker
,
Paul Farrow
,
Peter Farrow
,
Peter Sorce
,
Randall Schoemann
,
Rob Stafsholt
,
Robert Brooks
,
Robert Kieckhefer
,
Robin Moore
,
Romaine Quinn
,
Ryan Ring
,
Sally Sprenger
,
Sam Alvey
,
Samantha Kerkman
,
Scott Allen
,
Scott Fitzgerald
,
Scott Krug
,
Shae Sortwell
,
Shannon Zimmerman
,
Steve Nass
,
Susan Hundley Sullivan
,
Susan Trojan
,
Tammy Baldwin
,
Terry Katsma
,
Thomas Weatherston
,
Tom Buestrin
,
Tom David
,
Tom Tiffany
,
Tony Nasvik
,
Travis Nez
,
Tricia Hanson
,
Tyson Fettes
,
Van Wanggaard
Recent Press Releases by State Sen. Leah Vukmir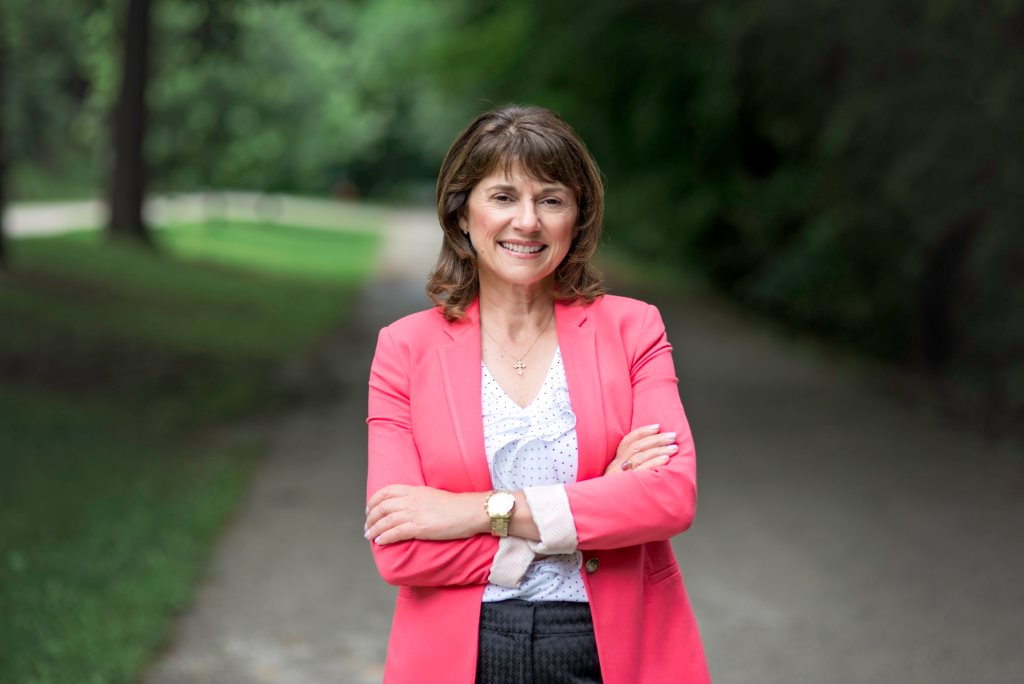 Oct 30th, 2018 by State Sen. Leah Vukmir
"Government doesn't create jobs, but it can create a friendly environment for job growth and economic prosperity."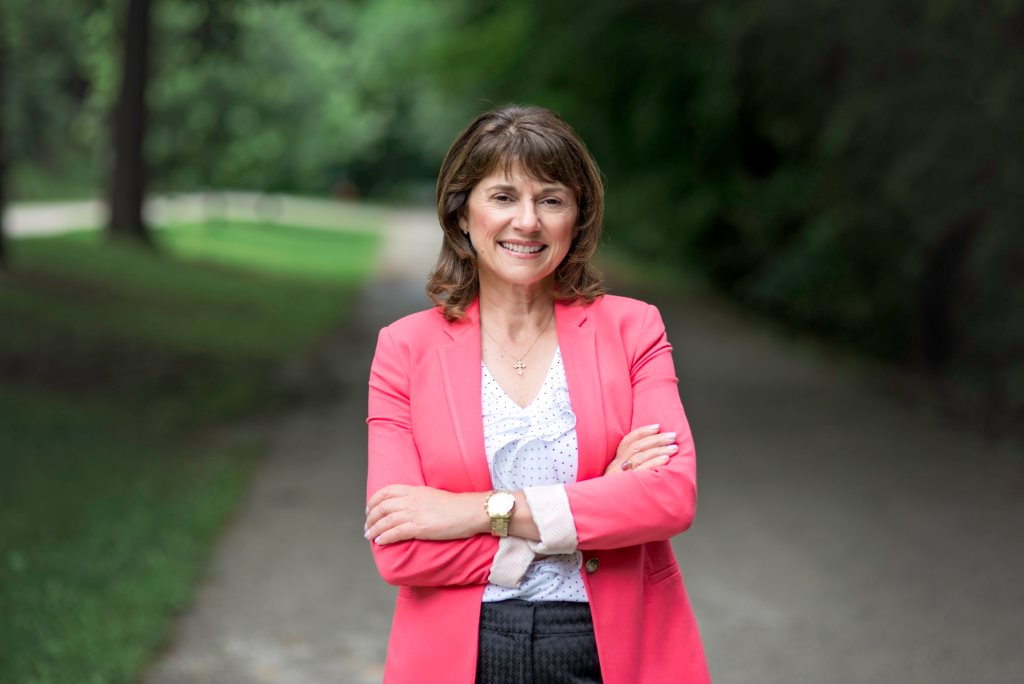 Oct 29th, 2018 by State Sen. Leah Vukmir
"I'm honored to have the Milwaukee Police Association's endorsement."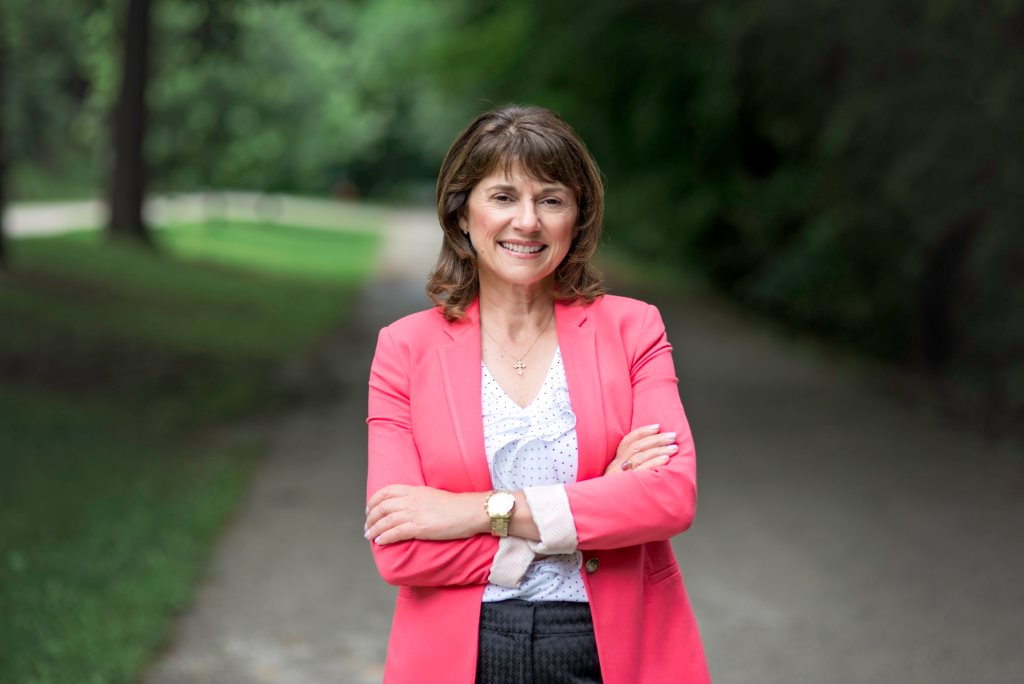 Oct 24th, 2018 by State Sen. Leah Vukmir
"We could have criminals, drug lords and terrorists from the Middle East in this caravan..."