Dan Knodl (Rep.), 24th Assembly District
Born Milwaukee, December 14, 1958; 4 children. Graduate Menomonee Falls East H.S. 1977; attended UW-Madison. Resort owner. Member: Washington Co. Convention and Visitors Bureau; Ozaukee/Washington Land Trust; Pike Lake Sportsmans Club. Pike Lake Protection District 2000-present (secy.). Washington County Board 2006-08.
Elected to Assembly 2008; reelected since 2010. Assistant Majority Leader 2011. Biennial committee assignments: 2013 — Labor (chp., mbr. 2009); Jobs, Economy and Mining (vice chp.); Government Operations and State Licensing; State Affairs; Urban Education; Workforce Development. 2011 — Aging and Long-Term Care (chp.); Jt. Survey Com. on Tax Exemptions (co-chp.); Assembly Organization; Colleges and Universities; Rules; Ways and Means (also 2009); Jt. Com. on Legislative Organization. 2009 —State Affairs and Homeland Security.
Telephone: Office: (608) 266-3796; (888) 529-0024 (toll free); District: (262) 502-0118.
Voting address: N101 W14475 Ridgefield Court, Germantown 53022.
Mailing address: Office: Room 218 North, State Capitol, P.O. Box 8952, Madison 53708.
Photos
Content referencing Dan Knodl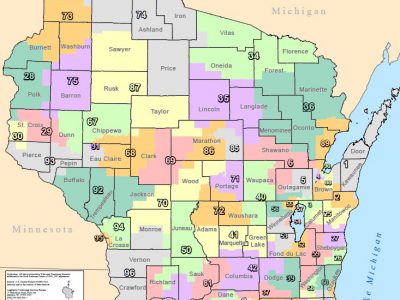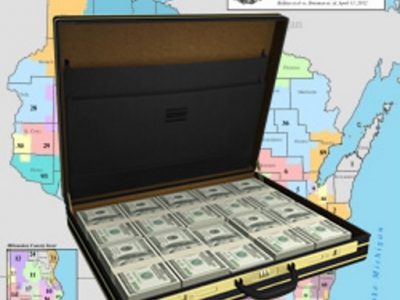 Campaign Cash
Lawyers paid $2.1 million to defend gerrymandering, give $76,000 to politicians.
Feb 6th, 2017 by Matt Rothschild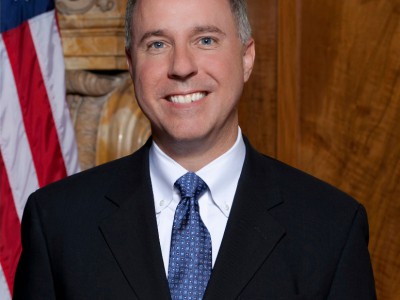 Press Release
"I'm humbled to receive this vote of confidence from the 64-member Assembly majority, the largest GOP majority in 60 years."
Nov 14th, 2016 by Wisconsin Assembly Speaker Robin Vos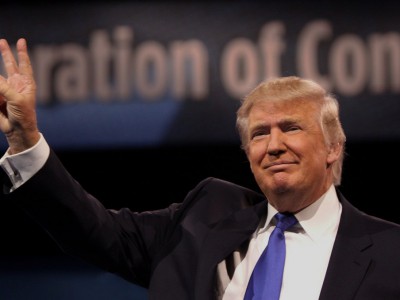 Op-Ed
Trump stumps for African American votes before a crowd with not one black person.
Aug 21st, 2016 by John Torinus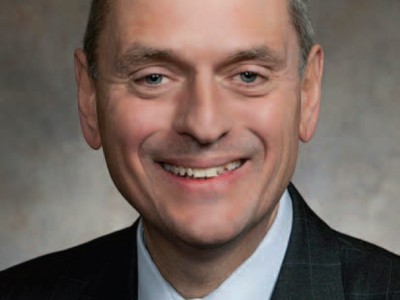 Press Release
Traffic and engineering experts say modernizing the I-94 east/west corridor is needed to realize the safety features, reduced congestion and operational capabilities of both the Marquette and Zoo interchanges.
Feb 8th, 2016 by Joe Sanfelippo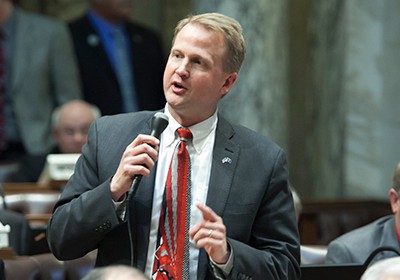 The State of Politics
Republican legislators debate allowing counties 0.5% sales tax for road repairs and maintenance.
Jan 11th, 2016 by Steven Walters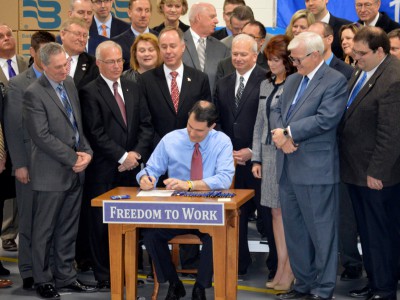 Press Release
Governor Scott Walker signed 49 bills into law today at the Wisconsin State Capitol.
Nov 11th, 2015 by Gov. Scott Walker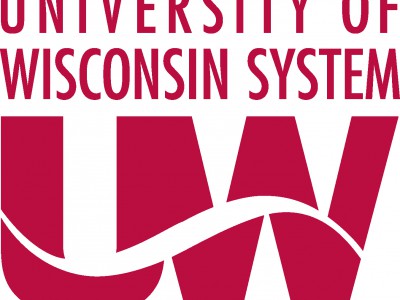 Republican proposal to merge them is neither timely nor well thought out.
Aug 31st, 2015 by John Torinus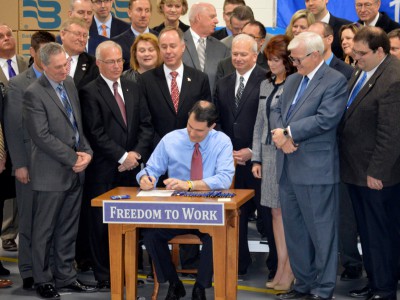 Press Release
New law makes Wisconsin 25th state to give workers power to choose
Mar 9th, 2015 by Gov. Scott Walker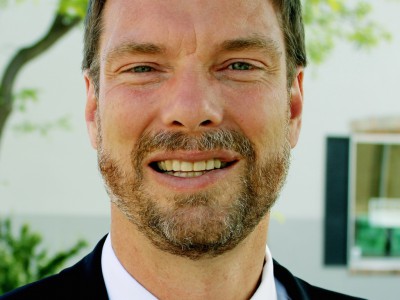 Law against flagrantly false campaign ads makes prosecution difficult.
Mar 4th, 2015 by Bill Lueders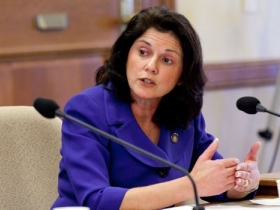 Murphy's Law
The right-wing American Legislative Exchange Council, long a big influence on state legislatures and Wisconsin, is bleeding business support.
Oct 16th, 2014 by Bruce Murphy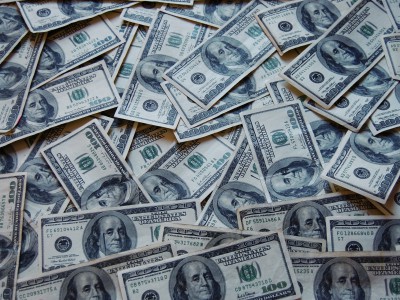 Health care lobbyists kill bill that would have cut program's medical costs.
Mar 27th, 2014 by Bill Lueders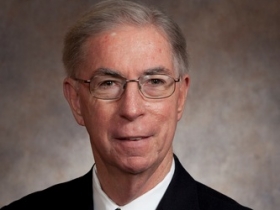 The State of Politics
Constitutional amendment requiring two-thirds majority could radically change state government.
Feb 17th, 2014 by Steven Walters