Mark Rohlfing is the Fire Chief of the Milwaukee Fire Department. He was appointed for the job in 2010 by Mayor Tom Barrett.
Official Biography
Chief Rohlfing comes to the Milwaukee Fire Department with an impressive background. He has been in the fire service for 27 years and spent most of his firefighting career in his hometown Omaha, Nebraska. Most recently, he spent the last two years of his career as fire chief for the Rapid City Department of Fire & Rescue in South Dakota.
Chief Rohlfing began his career with the Omaha Fire Department in 1983 as a firefighter and successfully advanced through the ranks to assistant fire chief. He also served as an adjunct faculty member from 2001-2007 at the University of Nebraska Omaha and taught classes for the Fire Protection Technology Program.
While with the Omaha Fire Department Chief Rohlfing sat on the Political Action Committee, Public Safety Training Facility Committee, the UASI Committee, Human Relations Committee, the Training Committee, and was a union executive board member for a two-year term. He was also a member of the Task Force1/Urban Search and Rescue team and a manager for the Haz-Mat team.
Chief Rohlfing holds a Master of Science degree in executive fire leadership from Grand Canyon University, a Bachelor of Arts degree in political science from the University of Nebraska-Kearney, and an Associate Degree in fire protection technology from the University of Nebraska-Omaha. He is also a graduate of the Executive Fire Program of the National Fire Academy in Emmitsburg, Maryland, with training in executive development, strategic management of change, executive administration and executive leadership.
Chief Rohlfing is a member of the International Association of Fire Chiefs, the Pennington County Emergency Management Oversight Committee, National Fire Academy Alumni Association, and an advisory board member for the Salvation Army.
Chief Rohlfing is married to Maureen Rohlfing and the two have a teenage son named Ryan, and two college-aged daughters named Jordan and Kaitlin.
Photos
Content referencing Mark Rohlfing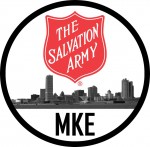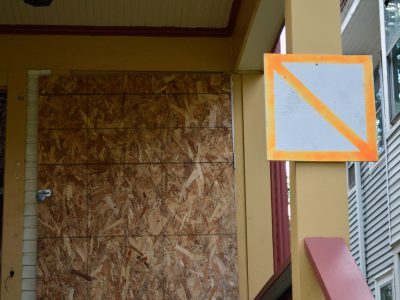 They're meant to warn fire fighters of hazards; Bauman charges they attract crime.
Oct 5th, 2018 by Analise Pruni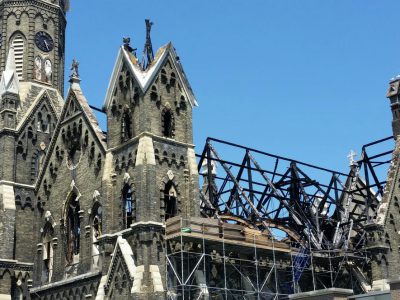 140-year-old Evangelical Lutheran church on 9th and Highland had extensive damage.
May 17th, 2018 by Chuck Quirmbach
Press Release
The Board will consider and vote on the appointment of Alfonso Morales to the position of Chief of Police for the City of Milwaukee for a period of time ending January 7, 2020.
Apr 30th, 2018 by City of Milwaukee Fire and Police Commission
Plenty of Horne
But by the end of public meeting held by Ald. Kovac many seemed resigned to its loss.
Oct 12th, 2017 by Michael Horne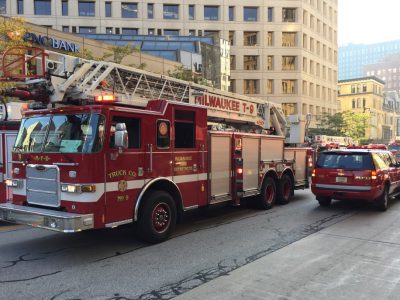 Murphy's Law
Actually, his reduction in fire stations may have no impact on safety.
Oct 10th, 2017 by Bruce Murphy
Press Release
Engine Company 6 has been on Franklin Place since the 1870s.
Sep 26th, 2017 by Ald. Nik Kovac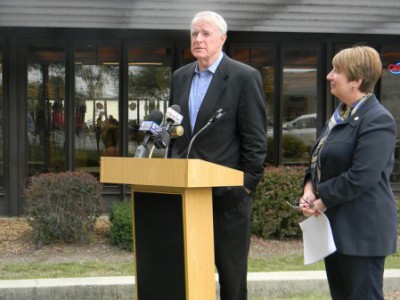 Press Release
Monday, March 9th, 2015 - Alverno College
Mar 9th, 2015 by Mayor Tom Barrett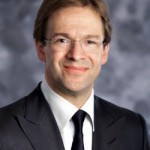 Press Release
Mayor Tom Barrett, County Executive Chris Abele, Governor Scott Walker, British Ambassador Sir Peter Westmacott and other local leaders will honor the victims of September 11, 2001.
Sep 10th, 2014 by County Executive Chris Abele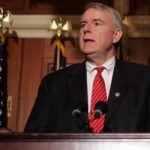 Press Release
Milwaukee February 24, 2014 As Prepared for Delivery
Feb 24th, 2014 by Mayor Tom Barrett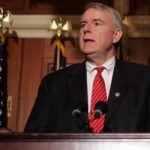 Press Release
Monday, February 25, 2013, Pritzlaff Building
Feb 25th, 2013 by Mayor Tom Barrett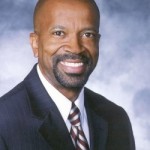 Press Release
Common Council President Willie L. Hines, Jr. will join Mayor Tom Barrett and Fire Chief Mark Rohlfing to highlight the importance of the city's new smoke alarm ordinance on Thursday, December 13, 2012 at 11:00 a.m.
Dec 12th, 2012 by Willie Hines Press Release
Survive Alive House will host fire safety kick-off and 20th anniversary celebration on October 8.
Oct 8th, 2012 by Press Release