Press Release
Register of Deeds Israel Ramón Announces Early List of Endorsements
Elected officials from across Milwaukee County, state, support Ramón
MILWAUKEE – Israel Ramón, Milwaukee County Register of Deeds, today announced dozens of endorsements from elected officials in his campaign to retain his office as Register of Deeds. He is running for election in the August 11, 2020 Primary.
On May 9, 2019 Governor Tony Evers appointed Israel Ramón as the Milwaukee County Register of Deeds (ROD). Governor Evers made history in appointing the State's first Latino and the County's first lawyer as Register of Deeds. In making the appointment, Governor Evers noted, "Israel Ramón is the kind of principled, organized, and thoughtful leader needed to run the Milwaukee County Register of Deeds Office. With his deep ties to the community and decades of service in the private sector, often serving some of the most vulnerable populations, I am confident Israel will be an exemplary public servant and is the best candidate to lead the Register's office."
Ramón made the following commitment at the time of his appointment, "I pledge to work very hard for the residents of Milwaukee County to meet the statutory obligations of the Register of Deeds Office, continue its efficient operations, improve on the delivery of services where needed, move the Office forward technologically to better serve our County, and be transparent in what we do to restore the confidence of the public in our operations."
Ramón added, "I am honored to announce that I have earned the trust and support of so many trusted public officials in Milwaukee County and the bipartisan support of Registers of Deeds throughout Wisconsin."
State and County
U.S. Congresswoman Gwen Moore
Former Milwaukee County Executive Chris Abele
Milwaukee County District Attorney John Chisholm
Milwaukee County Clerk of Circuit Courts John Barrett Milwaukee
Milwaukee County Treasurer David Cullen
Milwaukee County Supervisors
Supervisor and Board Chair Marcelia Nicholson
Supervisor and 1st Vice Chair Sequanna Taylor
Supervisor and 2nd Vice Chair Steven Shea
Supervisor Ryan Clancy
Supervisor Eddie Cullen
Supervisor Joseph Czarnezki
Supervisor Russell Goodwin
Supervisor Jason Haas
Supervisor Willie Johnson, Jr.
Supervisor Patti Logsdon
Supervisor Felesia Martin
Supervisor Supreme Moore Omokunde
Supervisor Sylvia Ortiz-Velez
Supervisor Shawn Rolland
Supervisor Anthony Staskunas
Supervisor Sheldon Wasserman
Municipal Mayors
Milwaukee Mayor Tom Barrett
South Milwaukee Mayor Erik Brooks
St. Francis Mayor Ken Tutaj
Oak Creek Mayor Dan Bukiewicz
West Allis Mayor Dan Devine
Glendale Mayor Bryan Kennedy
Wauwatosa Mayor Dennis McBride
Greenfield Mayor Mike Neitzke
Wisconsin State Senators
Senator Tim Carpenter
Senator La Tonya Johnson
Senator Chris Larson
Senator Lena Taylor
Senator Gary Goyke (former)
Aldermen and Alderwomen
Milwaukee Alderman Mark Borkowski
Milwaukee Alderwoman Marina Dimitrijevic
West Allis Alderman Kevin Haass
Milwaukee Alderman Cavalier Johnson
Milwaukee Alderman Nik Kovac
Milwaukee Alderman José Pérez
Milwaukee Alderman Scott Spiker
West Allis Alderman Angelito Tenorio
Milwaukee Alderwoman JoCasta Zamarripa
Milwaukee Alderman Tony Zielinski (former)
Wisconsin State Assembly Representatives
Representative David Bowen
Representative Marisabel Cabrera
Representative Evan Goyke
Representative Christine Sinicki
Representative Jonathan Brostoff
Registers of Deeds
Renee Bell (Washburn County)
Kristi Chlebowski (Dane County)
Connie Cobb Madsen (Racine County)
Chet Haatvedt (Langlade County)
Stacie Hoffman (Jefferson County)
Margo Katterhagen (Barron County)
Carey Petersilka (Door County)
Tiffany Ringer (Wood County)
Ellen Schleicher (Sheboygan County)
JoEllyn Storz (Kenosha County)
Other Elected Officials
School Board Director Tony Báez (Milwaukee)
Shorewood Village Trustee Tammy Bockhorst
School Board Director Robert Hansen (Greenfield)
Chris Walton (Milwaukee County Democratic Party)
Mentioned in This Press Release
People
:
Angelito Tenorio
,
Bryan Kennedy
,
Carey Petersilka
,
Cavalier Johnson
,
Chet Haatvedt
,
Chris Abele
,
Chris Larson
,
Chris Walton
,
Christine Sinicki
,
Connie Cobb Madsen
,
Dan Bukiewicz
,
Dan Devine
,
David Bowen
,
David Cullen
,
Dennis McBride
,
Eddie Cullen
,
Ellen Schleicher
,
Erik Brooks
,
Evan Goyke
,
Felesia Martin
,
Gary Goyke
,
Gwen Moore
,
Israel Ramón
,
Jason Haas
,
JoCasta Zamarripa
,
JoEllyn Storz
,
John Barrett
,
John Chisholm
,
Jonathan Brostoff
,
Ken Tutaj
,
Kevin Haas
,
Kevin Haass
,
Kristi Chlebowski
,
Lena Taylor
,
Marcelia Nicholson
,
Margo Katterhagen
,
Marina Dimitrijevic
,
Marisabel Cabrera
,
Mark Borkowski
,
Nik Kovac
,
Patti Logsdon
,
Renee Bell
,
Robert Hansen
,
Ryan Clancy
,
Scott Spiker
,
Sequanna Taylor
,
Shawn Rolland
,
Sheldon Wasserman
,
Stacie Hoffman
,
Steven Shea
,
Supreme Moore Omokunde
,
Sylvia Ortiz-Velez
,
Tammy Bockhorst
,
Tiffany Ringer
,
Tim Carpenter
,
Tom Barrett
,
Tony Evers
,
Tony Zielinski
,
Willie Johnson, Jr.
Recent Press Releases by Israel Ramón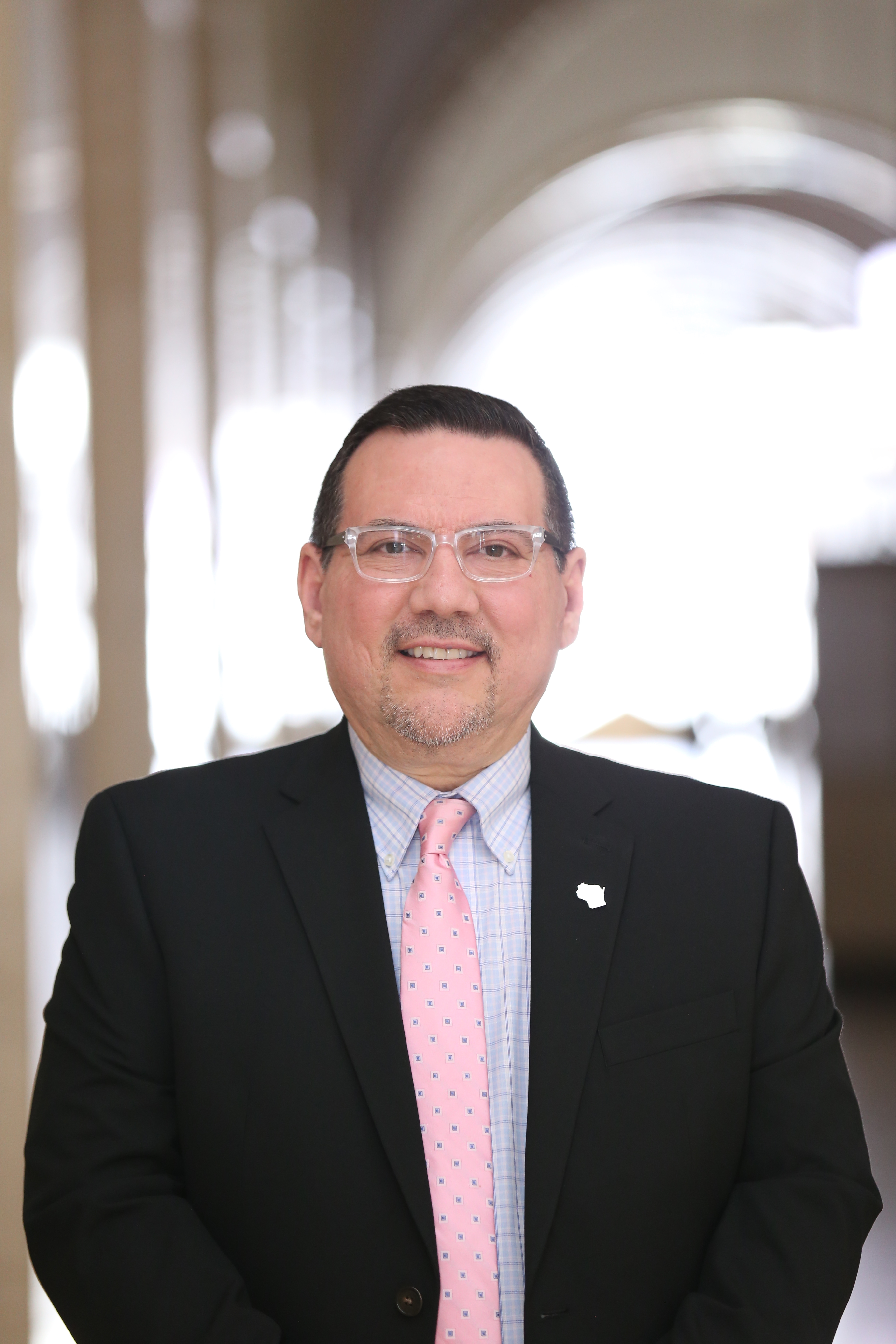 Aug 5th, 2020 by Israel Ramón
Lt. Gov. sees Ramón as true progressive leader, reforms working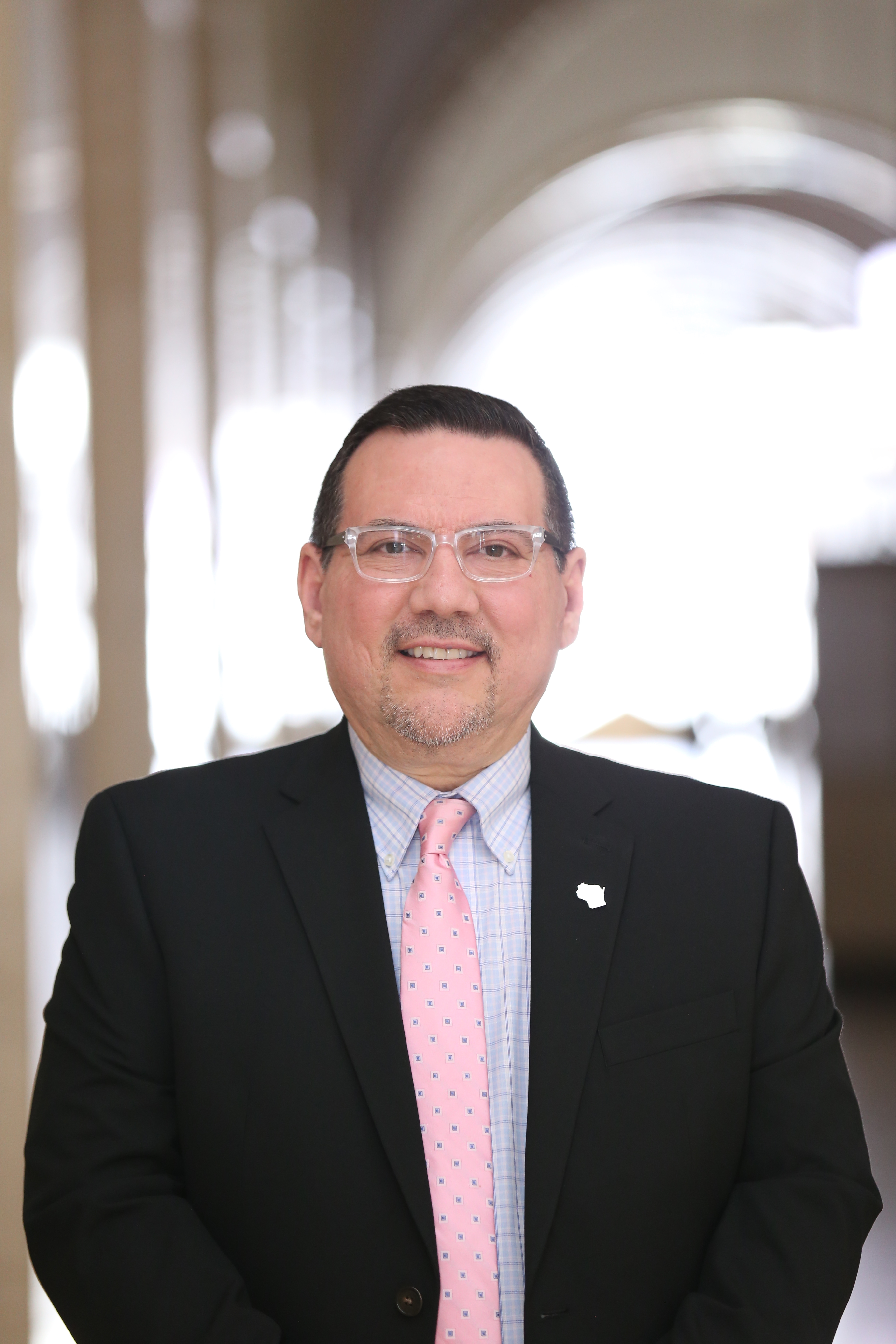 Jul 29th, 2020 by Israel Ramón
Gov. Evers acknowledges progress made, more progressive reforms on the way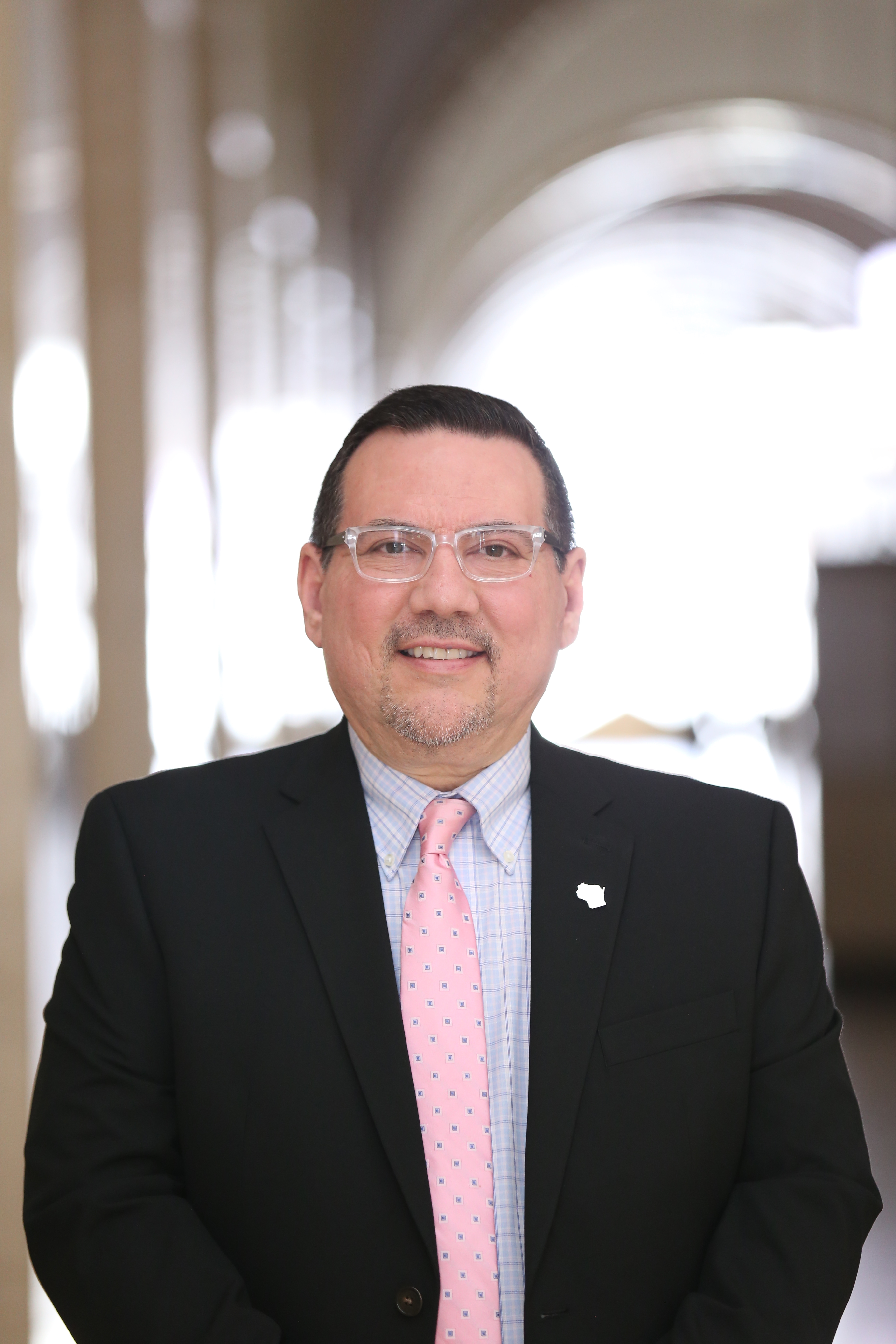 Jul 20th, 2020 by Israel Ramón
Sen. Baldwin believes in efficient government, progressive reforms