Press Release
Fondy Farm Feast Returns to Celebrate Food and Community Bringing Fresh, Locally Grown Food to Central City Milwaukee
Milwaukee's finest farm-to-table chefs will prepare a delicious, multi-course meal showcasing fresh, local ingredients from the Fondy Farmers Market, Fondy Farm, and other local producers.
Milwaukee's finest farm-to-table chefs will prepare a delicious, multi-course meal showcasing fresh, local ingredients from the Fondy Farmers Market, Fondy Farm, and other local producers. Chefs include Nell Benton (The National), Thi Cao (Buckley's Restaurant and Bar), Yollande Tchouapi Deacon (Afro Fusion Cuisine), Michelle Evans (Northwestern Mutual Insurance), Bruce Evans (MATC Culinary School), Justin Johnson (Harvest Market), Jan Kelly (Meritage Restaurant), Matt Post (Alterra Coffee Roasters), and Andy Tenaglia (Lagniappe Brassiere)/
Guests and farmers will mingle during the pre-dinner cocktail hour and farm tour while enjoying blues by local blues guitarists Matt Tyner and Rolf Wessel. Then they will savor an amazing meal while nestled amongst towering corn and sprawling squash vines. Afterwards, guests can sit back and enjoy delicious desserts as fireflies dart about the field. Vegan and vegetarian options are also available.
Proceeds from the Fondy Farm Feast support Fondy Farmers Market (2200 W. Fond du Lac Avenue) and the Fondy Farm Project (Port Washington). The Market and Farm are managed by Fondy Food Center, Milwaukee, a nonprofit organization whose mission is to connect Milwaukeeans to local, fresh food – from farm to table.
"The Feast is a relaxing, fun way to show supporters where some of the food at the market is grown, how we support and encourage local farmers, and why it's so important that families living on Milwaukee's North Side have access to fresh, locally grown food," said Fondy Food Center Executive Director Young Kim.
The center recently installed an irrigation system at its Port Washington farm and converted its 3- phase electric power source to single phase source that allows farmers to access electricity on the farm. An organic fruit orchard was planted in fall 2012 with a combination of cherry, plum, apple, apricot, and pear trees. Fruit should be ready for harvesting in 3-5 years depending on tree variety and will be sold at Fondy Farmers Market. 2013 also marks the first time that Fondy farmers will be growing and harvesting produce from the farm's on-site hoophouse during the early and late growing seasons. The Farm is also partnering with two organizations on Milwaukee's North Side to encourage farming amongst young adults and teens.
The Fondy Farm Feast is being sponsored by BMO Harris Bank, Brewers Community Foundation, Northwestern Mutual Foundation, Gorman & Company, Jonco Industries, Alterra Coffee Roasters with in-kind donations by Outpost Natural Foods; Sprecher Brewing Co.pany; Digital Edge Copy & Print Centers (Milwaukee); Kevin Callahan; Renee Kousek Design; and SVA Accounting.
Fondy Farm Feast
Sunday, August 25, 2013 from 3:30pm – Twilight
Fondy Farm, 821 County Highway P, Port Washington, WI 53074
$100 per person
More information about the Fondy Food Center and the Fondy Farm Feast can be found at www.fondymarket.org.
About Fondy Food Center
Fondy Food Center operates two programs: Fondy Farmers Market and Fondy Farm Project. Fondy Farmers Market is Milwaukee's oldest and most diverse farmers market, dating back to 1917 when it originated as the Center Street Haymarket at 29th & Center St. The Market, now located at 2200 W. Fond du Lac Avenue, offers families living on Milwaukee's North Side – many of whom have very limited access to fresh, affordable produce – the opportunity to buy delicious, locally grown produce in a festive farmers market atmosphere. The Market, which accepts EBT (food stamp) SNAP cards, Senior and WIC farmers market nutrition vouchers, was among the top 5 farmers market in the country for EBT sales and the only Wisconsin farmers market that doubles the value of WIC vouchers. The Fondy Farm Project gives participating low-income farmers long term access to affordable, high quality farmland, along with the business support they need to succeed. Last year, nearly all of the food harvested at the Farm was sold to Milwaukee families at the Fondy Farmers Market.
Mentioned in This Press Release
Recent Press Releases by Young Kim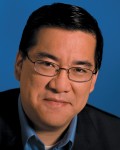 Sep 10th, 2012 by Young Kim
Milwaukee-based Fondy Food Center won an organic fruit orchard of up to 40 fruit trees valued at $5,000 for its 80-acre Port Washington farm.