Press Release
Skylight's "Annie" Extended Through Dec. 27!
Full Cast & Creative Team Revealed
Milwaukee, Wis. (October 18, 2017) —The full cast, creative team and orchestra for the upcoming holiday production of Annie at Skylight Music Theatre was announced today by Skylight Artistic Director Ray Jivoff. He also announced that due to overwhelming ticket demand, six performances, including four matinees, have been added and that the show schedule has been extended through December 27.
The seven-time Tony Award-winning musical will be presented in Skylight's Cabot Theatre from November 17 through December 27, 2017 at the Broadway Theatre Center, 158 N. Broadway, in Milwaukee's Historic Third Ward.
Molly Rhode, who directed Skylight's acclaimed productions of Les Misérables (2013) and The Sound of Music (2012), will direct and choreograph the production. Bill Busch is making his Skylight debut as music director.
Annie has a cast of 35 actors and features live accompaniment by a 10-piece orchestra. The two actresses playing Annie and 18 of the girls portraying orphans will perform in rotating casts, along with two dogs playing Sandy.
Annie is a heartwarming, family-favorite Broadway musical that has captivated audiences worldwide with a beloved story and an inspiring score featuring such popular songs as "Hard Knock Life," "Maybe" and the unforgettable "Tomorrow." This is the first time Skylight has presented Annie in the theatre's almost 60-year history.
Performances Added Due to Overwhelming Demand
"It is such a warm-hearted musical and a perfect family show for the holidays, with a final scene that takes place on Christmas," said Jivoff. "We are thrilled it has inspired a tremendous response from the public.  Some of the shows sold so quickly that we decided to add six more performances and extend the run through December 27."
Tickets for the new performances will go on sale Thursday, October 19 at 9 a.m. online and at Noon through the Box Office. The new dates include four matinees at 2 p.m. on Friday Nov. 24, Saturday Dec. 2, Tuesday Dec. 26, and Wednesday Dec. 27. In addition, two evening shows at 7:30 p.m. have been added on Tuesday Dec. 26 and Wednesday Dec. 27.
Director/choreographer Rhode said, "The character of Annie has a lot of moxie and so does the show. Its deliberate contrast of the have's and have-not's in Depression-era America is boldly unapologetic and remains all too relevant. It's a show with quite a lot to say, and it does so with spunk and heart."
The role of Annie will be played by two actresses in rotating casts. KyLee Hennes returns to Skylight after appearing as Young Violet in
Violet
(2016) and will play Annie in the "Sky" cast. Eloise Field, who makes her Skylight debut, will play Annie in the "Light" cast.
Skylight Music Theatre favorites returning in featured roles include Carrie Hitchcock as Miss Hannigan and Andrew Varela as Oliver "Daddy" Warbucks. Hitchcock performed in Skylight's Falsettos (1995), A Little Night Music (1994) and Gypsy (1992). Varela was seen in Sweeney Todd (2017); Pirates of Penzance (2016); and Les Misérables (2013).
Other actors well known to Skylight audiences include Diane Lane as Grace Farrell; Samantha Sostarich as Lily St. Regis, and Doug Clemons as Bert Healy, as well as Alex Campea, Dylan Bolin, James Carrington, Christopher Elst and Kelly Doherty. Among the featured performers making their Skylight debuts are Matt Crowle as Rooster.
Non-Traditional Casting for Sandy the Dog
Also making their Skylight debuts are two dogs who will portray Sandy. Skippy will perform in the "Sky"
cast, and Shiloh will appear in the "Light" cast. Jivoff said the dogs were cast "for their stage presence and lovability, and not for any pre-conceived notions of what Sandy should look like."
Peter Dean Beck (Skylight's Into the Woods and Les Misérables) is scenic and lighting designer. Jason Orlenko (Sweeney Todd) is costume designer. The creative team also includes Ryan Cappleman as assistant music director and Zack Berinstein as sound designer.
Annie is based on the popular Harold Gray comic strip Little Orphan Annie. The original Broadway production of Annie was directed by Martin Charnin and opened in 1977. The book is by Thomas Meehan, the score composed by Charles Strouse, and lyrics by Martin Charnin. Annie won Tony Awards for Best Musical, Best Book of a Musical, and four additional Tony Awards for designers and actors. Annie was revived on Broadway in both 1997 and 2013 and in London in 1998.
The New York Times called Annie "an intensely likable musical" with a "rare kind of gutsy charm." Newsweek said the show was, "Spectacular on every count…A sudden reversion to the concept of fun."
Skylight Music Theatre announced members of the Annie creative team:
Creative Team
Stage Director/Choreographer……………..……………………………………………………………Molly Rhode
Music Director/Conductor……….….……………………………………………….…………………………Bill Busch
Assistant Music Director/Piano………………………………………………..……..……..……Ryan Cappleman
Scenic and Lighting Designer……….……….….………………………………………………Peter Dean Beck**
Costume Designer.…………………………………..…………………………………….…….………… Jason Orlenko
Sound Designer………………………………………..…….…………………………….……………… Zack Berinstein
Production Stage Manager…………..………….……….……………………..………………..Daniel J. Hanson*
**The Scenic and Lighting designer is represented by United Scenic Artists, Local USA-829
* Appearing through an agreement between this theatre, Skylight Music Theatre, and Actors' Equity Association,
the Union of Professional Actors and Stage Managers in the United States.
Skylight Music Theatre announced members of the Annie cast:
Cast
Annie (SKY Cast) KyLee Hennes
Annie (LIGHT Cast) Eloise Field
Oliver Warbucks Andrew Varela*
Grace Farrell Diane Lane
Miss Hannigan Carrie Hitchcock*
Rooster Matt Crowle*
Lily St. Regis Samantha Sostarich
Bert Healy, Ensemble Doug Clemons
Star to Be, Ensemble Katie Behrend Berg
Drake Alex Campea
Franklin Delano Roosevelt, Ensemble Dylan Bolin
Bundles, Ensemble James Carrington
Cop, Ensemble Christopher Elst
Mrs. Pugh, Ensemble Kelly Doherty
Cecille, Ensemble LaChrisa Grandberry
*Member of Actors Equity Association
Orphans (SKY Cast)
Molly Taylor Anderson
Kate Paisley Schroeder
Tessie…………………………………………………………………………………………………..…………Tess Hennes
Pepper Avery Holmes
July Lorelei Wesselowski
Duffy Phinlee Clarkin
Sandy Skippy
Orphans (LIGHT Cast)
Molly Gabrielle Henderson
Kate Maddie Dixon
Tessie Abby Straub
Pepper Miranda Cecsarini
July Emily Harris
Duffy Evie Patrick
Sandy Shiloh
Youth Ensemble (Both SKY and LIGHT casts):
Riley Halpern, Lily Miller, Harper Navin, Maya O-Day-Biddle
Dance Captain:
Samantha Sostarich
Fight Captain:
Christopher Elst
Orchestra
Reeds………………………………………..…………………………………………….…………..……………………………..Ron Foster
Reeds……………………….……..…….………………………………………….……………………………………………Curt Hanrahan
Reeds……………………………………………………………………………………………………………………………………..Tim Bell
Trumpet…………………………………………………………………………….…….…………..………………………..Tom Schlueter
Trombone …………………………………………….………………………….…..………………..…………………….Kyle Samuelson
Violin……………………………………………………………………..……………..……………….……………….…………..Cathy Bush
Guitar/Banjo………………………………………………………………….…………………………….…………Steve Lewandowski
Bass……………………………………..…………………………………….……………………………………………………..Tom McGirr
Keyboard ………………………………………………………………….…………………………………….…………David Bonofiglio
Drums and Percussion……………………..……….……………………………………………………….Michael (Ding) Lorenz
Biographies
About the Director/Choreographer
Molly Rhode has a wide and varied theatrical career in Wisconsin as an actor, choreographer, director, and theater educator. At 14, she was one of the first students to attend First Stage Theatre Academy, and she later graduated as a Theater Major from Milwaukee High School of the Arts. She earned her B.F.A. in Theater Studies with a double emphasis in Playwrighting and Directing from Southern Methodist University in Dallas, TX. She's currently the Associate Artistic Director of Northern Sky Theater in Door County where she focuses on the development of new musicals. She has directed productions at Northern Sky, Skylight Music Theatre, First Stage, Forward Theater Company, Children's Theater of Madison, and most recently Milwaukee Chamber Theater's Great Expectations.
About Featured Actors
Carrie Hitchcock (Miss Hannigan) was last seen at Skylight in Falsettos (1995), A Little Night Music (1994) and Gypsy (1992). She is a native of Milwaukee and a graduate of the historic Professional Theatre Training Program at the University of Wisconsin-Milwaukee. Her recent theater credits include Bloomsday (Cait) with Next Act Theatre, Vanya and Sonia and Masha and Spike (Masha) and Dear Elizabeth (Elizabeth Bishop) with Milwaukee Chamber Theatre, Romeo and Juliet (Nurse) with Door Shakespeare, A Walk in the Woods (Irina Botvinik) with Third Avenue Playhouse, Lettice and Lovage (Lotte Schoen) with Renaissance Theaterworks and Outside Mullingar (Aoife) with Forward Theatre. She is a commercial voice actor.
Andrew Varela (Oliver "Daddy" Warbucks) was last seen at Skylight in the title role of Sweeney Todd (2017); as The Pirate King in Pirates of Penzance (2016); Cowardly Lion in Wizard of Oz (2015) and Javert in Les Miserables (2013). Broadway and national tour performances include: Jean Valjean in Les Miserables; The Phantom in Phantom of the Opera; Javert in the 25th Anniversary Tour of Les Misérables; Professor Bhaer in Little Women; King David; CATS and Sunday in the Park with George. He made his Dick Wolf TV debut this year in "Chicago Justice." He is in commercials for Steinhafels, Wisconsin Dental; Snap-On Tools and others.
About the Annies
Eloise Field (Annie) will make her Skylight debut. She began her theater career at age 9 as Gladys in The Best Christmas Pageant Ever at First Stage. Other credits include Sherlock Holmes and the Baker Street Irregulars or Just a Little Critter Musical at First Stage and A Christmas Carol at Milwaukee Repertory Theater. Most recently she was "girl" in Loveabye Dragon at First Stage.
KyLee Hennes (Annie) made her Skylight debut as Young Violet in Violet (2016).  Other credits include: The Magic Flute, The Sound of Music (Lyric Opera of Chicago), Gypsy (Northwestern University & Capitol City Theatre), and Les Misérables, Annie Get Your Gun, and A Wonderful Life (Fireside Theatre). She plays guitar in the Band Hennes with her three sisters and performed at Madison Square Garden.
Performance Information
Performances of Annie are Friday, November 17 through Saturday, December 27 in the Cabot Theatre, Broadway Theatre Center, 158 N. Broadway in the Historic Third Ward of Milwaukee.
Just Announced: New performances have been added on Friday Nov. 24 at 2 p.m., Sat. Dec. 2 at 2 p.m., Tues Dec. 26 at 2 p.m. and 7:30 p.m. and Wed. Dec. 27 at 2 p.m. and 7:30 p.m.
Tickets & Box Office
Tickets are $30 – $75 (plus tax and fees) and can be purchased in person at the Broadway Theatre Center Box Office, 158 N. Broadway, or by calling (414) 291-7800, Monday – Saturday, noon – 6 p.m. Box Office hours are noon – 6 p.m. The Box Office window is also open two hours prior to each performance. Tickets may be purchased online at www.skylightmusictheatre.org.
Group discounts are available for parties of 10 or more by calling (414) 299-4964 or email morganh@skylightmusictheatre.org
Special Events
Skylight Insights. In-depth discussions with directors and special guests take place one hour before every Wednesday and Sunday performance.
For more information visit www.skylightmusictheatre.org, email info@skylightmusictheatre.org or call the
Box Office at (414) 291-7800.
Skylight Bar & Bistro
The Skylight Bar & Bistro is located on the second floor of The Broadway Theatre Center. It is open two hours before each performance in the Cabot Theatre and features gourmet dining and fine wine by Indulge Wine Room. Reservations for full table service in Skylight Bar & Bistro can be made in advance by calling (414) 291-3773, at www.skylightmusictheatre.org/bistro or email Skylight@getindulge.com. Counter service is available without reservations.
Parking Vouchers on Sale
New! Purchase discounted parking vouchers from the Broadway Theatre Center Box Office for use in the Historic Third Ward parking garage at 212 N. Milwaukee Street (one block east and one block north). Vouchers can be purchased for $5 during normal box office hours. Vouchers are valid between 5 p.m. and 11:59 p.m. for evening performances only. Voucher sales stop 30 minutes before showtime and are not available during intermission. No refunds.
About Skylight Music Theatre
Skylight Music Theatre's mission since 1959: To bring the full spectrum of music theatre works to a wide and diverse audience in celebration of the musical and theatrical arts and their reflection of the human condition. Skylight presents productions "Skylight Style" – bringing fresh approaches or interesting twists to music theatre works, creating meaningful connections, not only between the characters on stage but with the audience as well. The beautiful, intimate Cabot Theatre allows audiences to feel close to the powerful emotions on stage.
Mentioned in This Press Release
Recent Press Releases by Skylight Music Theatre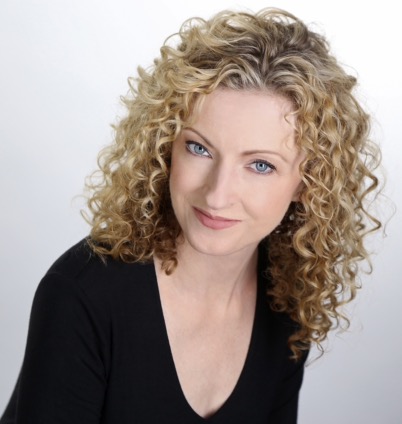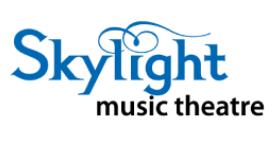 Feb 28th, 2023 by Skylight Music Theatre
Performances May 26 through June 18, 2023 in the beautiful Cabot Theatre