Press Release
Skylight Music Theatre Announces Cast, Creative Team for Pippin
First Time at Skylight for Iconic Musical from the Composer of 'Wicked' and 'Godspell.' September 21 – October 7, 2018 in Skylight's Cabot Theatre
Milwaukee, Wis. (August 14, 2018) — Skylight Music Theatre Artistic Director Ray Jivoff announced the cast and creative team for Pippin, running September 21 through October 7 in Skylight's beautiful Cabot Theatre at the Broadway Theatre Center, 158 N. Broadway, in Milwaukee's Historic Third Ward.
This unforgettable, iconic musical with a score by Stephen Schwartz, who also composed Wicked and Godspell, has inspired generations of theatregoers. The five-time Tony Award-winning Broadway show follows young prince Pippin's search to find his place in the world. Pippin features a beautiful score, including such songs as "Magic to Do," "Corner of the Sky," "No Time at All" and "Morning Glow."
"Pippin is a great way to kick off the season because it is about the magic of theatre and the magic we find in ourselves. I think it's the first Broadway musical I ever saw, so it's fitting as the first show of my final year as artistic director," said Jivoff, who announced recently that he would leave his full-time position as Skylight Artistic Director at the end of the 2018-19 season. Jivoff has been on staff at Skylight for 20 years and first performed at Skylight 30 years ago.
"I love Pippin because it taps into something haunting, beautiful and unexpected through great music, inventive choreography and the essence of music theatre – which is storytelling," said Jivoff.
In Pippin, a theatrical performance troupe, led by Leading Player, tells the story of Pippin's search to find meaning. He seeks it in the glories of battlefield, the temptations of the flesh and the intrigues of political power, after disposing of his father, King Charlemagne the Great. Pippin learns than happiness lies not in extraordinary endeavors, but rather in the ordinary moments that happen every day.
Outstanding Cast Features Returning Skylight Favorites and Debuts
Pippin will reunite Jivoff with music director David Bonofiglio, who worked together on Urinetown, The Musical at Skylight last season. Jivoff directs a cast of 12, including Lucas Pastrana as Pippin and Natalie Ford as Catherine. Pastrana played Bobby Strong in Urinetown (2018) and Anthony in Sweeney Todd (2017). Ford was last seen at Skylight as Eliza Doolittle in My Fair Lady (2015) and Cinderella in Into the Woods (2015).
Making her return to Skylight after many years is Elaine Parsons Herro as Berthe. Herro's first role at Skylight was in 1984 as Bonnie in Anything Goes. She appeared in Fiddler on the Roof (1999), The Producers (2009) and The Music Man (2011) among others. Other well-known Skylight actors in Pippin include Kathryn Hausman as Fastrada. Hausman was last seen in Zombies from The Beyond (2018) and I Love You, You're Perfect, Now Change (2017). Alex Campea will play Lewis. Campea was last seen at Skylight in Annie (2017). Also returning from the cast of Annie will be a special appearance by Shiloh, one of the adorable dogs who played Sandy.
Among the cast making their debut at Skylight are Krystal Drake as Leading Player and Todd Denning as Charlemagne. Drake, a recent graduate of the UW-Milwaukee Theatre program, appeared in Black Nativity at the Marcus Center for the Performing Arts. Denning has acted with Milwaukee Repertory Theater, Milwaukee Chamber Theater and others.
First Time 'Pippin' Presented at Skylight
This is the first time Skylight has produced Pippin. The musical opened on Broadway in 1972, winning five Tony Awards including Best Direction and Best Choreography for Bob Fosse, and Best Leading Actor for Ben Vereen. The musical was revived in 2013 winning four Tony Awards, including Best Direction for Diane Paulus. The New York Times called Pippin, "Astonishing and awe-inspiring." Chicago Tribune raved, "Truly dazzling! Inestimably clever!" New York Daily News said, "Everything you could dream of in a musical…extraordinary!"
Skylight Music Theatre's productions feature live orchestras, with performances in the intimate, 350-seat Cabot Theatre. Modeled after an 18th century European opera house, the Cabot is widely considered to be the most beautiful theatre in Milwaukee. Its tiered, jewel-box architecture offers great views for everyone and audiences feel close to the powerful performances on stage.
Pippin
September 21 – October 7, 2018
Book by Roger O. Hirson
Music and Lyrics by Stephen Schwartz
Originally produced on the Broadway stage by Stuart Ostrow. Originally directed on the Broadway stage by Bob Fosse. 2013 Broadway revival directed by Diane Paulus. "Theo" ending originally conceived in 1998 by Mitch Sebastian. Recommended for ages 13 and up.
Pippin Creative Team
Stage Director……………………………………………………………………………………………………….Ray Jivoff
Music Director/Conductor……………………………………………………………………………David Bonofiglio
Choreographer…………………………………………………………………………………………….Christal Wagner
Scenic Designer………………………………………………………………………………………………..Keith Pitts**
Costume Designer…………………………………………………………………………………….Karin Kopischke**
Lighting Designer……………………………………………………………………………………………….Jason Fassl**
Sound Designer………………………………………………………….…………………………….…………Zack Berinstein
Stage Manager……………………………………………………………………………………………… Veronica Zahn*
*Appearing through an agreement between this theatre, Skylight Music Theatre, and Actors' Equity Association, the Union of Professional Actors and Stage Managers in the United States.
**The Scenic, Costume and Lighting designers represented by United Scenic Artists, Local USA-829.
Cast
Pippin…………………………………………………………………………………………………………. Lucas Pastrana
Leading Player……………………………………………………………………………………………….. Krystal Drake
Charlemagne………………………………………………………………………………………………. Todd Denning*
Lewis…………………………………………………………………………………………………………….. Alex Campea
Fastrada…………………………………………………………………………………………………. Kathryn Hausman
Berthe……………………………………………………………………………………………….. Elaine Parsons Herro
Catherine………………………………………………………………………………………………………. Natalie Ford*
Theo………………………………………………………………………………………………………………. Ayana Strutz
Ensemble………………………………………………………………………………………………………… Becky Cofta
Ensemble………………………………………………………………………………………………………. David Corlew
Ensemble………………………………………………………………………………………………………. David Roman
Ensemble……………………………………………………………………………………………….. Stephanie Staszak
Special Appearance…………………………………..…………………………………………………………………………Shiloh
*Appearing through an agreement between this theatre, Skylight Music Theatre, and Actors' Equity Association, the Union of Professional Actors and Stage Managers in the United States.
Biographies
Ray Jivoff (Stage Director & Skylight Artistic Director) has been working at Skylight since 1990, when he appeared in Girl Crazy back at the "old space" on Jefferson Street. In 1999, he joined Skylight staff as Education Director and started Enlighten, Skylight's education program, which includes the Partner School Program, which offers music theatre education to students in eight MPS schools; two touring shows –The Standard Songbook and KidsWrites and The High School Musical Celebration. As an actor, shows at Skylight include La Cage Aux Folles, Animal Crackers, Adding Machine, Guys and Dolls, The Mikado, Pirates of Penzance, HMS Pinafore and The Producers. He directed Urinetown, Hair, Jacques Brel is Alive and Well and Living in Paris and Sing Me a Story at Skylight; The Complete Works of William Shakespeare, Abridged, Revised and The Sum of Us at Milwaukee Chamber Theatre; West Side Story at UW-Milwaukee and Anything Goes, Little Shop of Horrors and Into the Woods at Marquette University.
David Bonofiglio (Music Director) holds a BFA in piano performance from Cardinal Stritch University. Selected credits as music director: Little By Little, Scrooge in Rouge, A Cudahy Caroler Christmas, and Jesus Christ Superstar for In Tandem Theatre; Sunday in the Park with George for Windfall Theatre; Urinetown and Short and Sweet: A CabaRAY with Ray Jivoff at Skylight's Cabaret. As cover piano/conductor: Once On This Island and La Cage Aux Folles for Skylight Music Theatre. As keyboardist and programmer: Powder Her Face, Les Misérables, In the Heights, and La Cage Aux Folles for Skylight Music Theatre.
Performance Information
Performances of Pippin are September 21 to October 7, 2018 at the Broadway Theatre Center, 158 N. Broadway in the Historic Third Ward of Milwaukee.
Tickets & Box Office
Tickets are $30 – $75 (plus tax and fees) and can be purchased in person at the Broadway Theatre Center Box Office, 158 N. Broadway, or by calling (414) 291-7800. Box Office hours are Monday – Saturday, noon – 6 p.m. The Box Office window is also open two hours prior to each performance. Tickets may be purchased online at www.skylightmusictheatre.org.
Group discounts are available for parties of 10 or more by calling (414) 299-4964 or emailing morganh@skylightmusictheatre.org
Special Events
Skylight Insights. In-depth discussions with directors and special guests take place one hour before every Wednesday and Sunday performance.
ASL Performance. Pippin will be interpreted in American Sign Language on Friday, October 5 at 7:30 p.m. To purchase tickets for this performance, call Skylight Music Theatre's Box Office at (414) 291-7800 and mention ASL performance for seating in the appropriate section or go online and enter code ASL to view and purchase these seats.
For more information visit www.skylightmusictheatre.org, email info@skylightmusictheatre.org or call the Box Office at (414) 291-7800.
Skylight Bar & Bistro
The Skylight Bar & Bistro is located on the second floor of The Broadway Theatre Center. It is open two hours before each performance in the Cabot Theatre and features gourmet dining and fine wine by Indulge Wine Room. Reservations for full table service are recommended and can be made in advance at www.skylightmusictheatre.org/bistro or by calling (414) 291-3773. Counter service is available without reservations.
Parking Vouchers on Sale
Purchase discounted parking vouchers from the Broadway Theatre Center Box Office for use in the Historic Third Ward parking garage at 212 N. Milwaukee Street (one block east and one block north). Vouchers can be purchased for $5 during normal Box Office hours. Vouchers are valid between 5 p.m. and 11:59 p.m. for evening performances only. Voucher sales stop 30 minutes before showtime and are not available during intermission. No refunds.
About Skylight Music Theatre
Skylight Music Theatre's mission since 1959: To bring the full spectrum of music theatre works to a wide and diverse audience in celebration of the musical and theatrical arts and their reflection of the human condition. Skylight presents productions "Skylight Style" – bringing fresh approaches or interesting twists to music theatre works, creating meaningful connections, not only between the characters on stage but with the audience as well. The beautiful, intimate Cabot Theatre allows audiences to feel close to the powerful emotions on stage.
Mentioned in This Press Release
Recent Press Releases by Skylight Music Theatre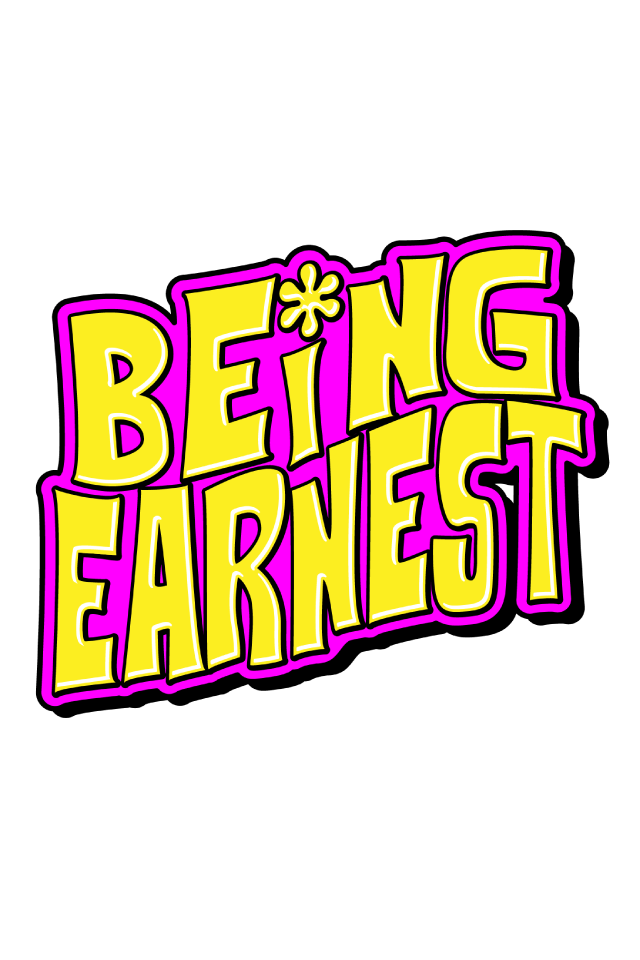 Oct 7th, 2020 by Skylight Music Theatre
Behind-the-Scenes Skylight Social Interview Oct. 13; Live Film Premiere and Talkback in the Cabot Theatre Oct. 17; Musical Available Streaming Online Oct. 16 - Nov. 12, 2020

Aug 31st, 2020 by Skylight Music Theatre
Line-Up Adjusts Productions, Timeline to Present Outstanding Music Theatre while Addressing Safety Measures