Press Release
Mike Bloomberg Rebuilding 'Blue Wall' in PA, MI, WI
Opens Campaign Offices Today in Philadelphia, Detroit, and Milwaukee, Totaling 5 New Offices in 5 States This Week
December 21, 2019 – Today, Democratic presidential candidate Mike Bloomberg is meeting with voters and opening campaign offices in Philadelphia, PA, Detroit, MI, and Milwaukee, WI, kicking-off robust field operations in each state. Pennsylvania, Michigan, and Wisconsin will be critical to any effort to defeat Donald Trump, and Bloomberg is investing early and consistently from now through November to reach voters in "the Blue Wall."
In 2016, Trump won by less than a percentage point in each Blue Wall state. Out of millions of ballots cast, just 46,765 votes in Pennsylvania, 10,704 votes in Michigan, and 22,177 in Wisconsin earned Trump 46 crucial electoral votes which led him to victory.
"Today, we're opening offices in Philadelphia, Detroit, and Milwaukee. We're also funding digital advertisements against Trump and will be registering voters in Michigan, Pennsylvania and Wisconsin. In 2016, those states were supposed to be our 'blue wall' and we can't wait until the general election to start rebuilding it," said Bloomberg. "The only way we're going to beat Trump in November is to run statewide campaigns in swing states starting right now, and that's exactly what we're doing."
Building a national campaign with an unparalleled state structure, Mike Bloomberg 2020 has already hired an initial team in 20 states across the country with more to come. The initial team of now more than 200 staff embedded in states, supported by the headquarters team, will engage voters across the country while focusing on the delegate-rich March primary contests such as those that make up the Blue Wall.
Bloomberg is meeting with voters in each city, visiting small businesses and discussing pressing issues with community members. He is spending time in Philadelphia's Reading Market, Detroit's Avenue of Fashion, and the Milwaukee Public Market.
Today's events cap a week of state HQ and field office openings, putting brick and mortar dots on the national map and demonstrating Bloomberg's commitment to talking with voters in all parts of the country about the issues that matter to them — and running a national campaign to defeat Donald Trump. He opened five offices in five states, traveling to Charlotte, North Carolina and Nashville, Tennessee earlier in the week. Bloomberg has pledged to keep staff in key states through the 2020 General Election to defeat Donald Trump.
This week, he also announced his health care policy in Memphis, TN, emphasizing that every American should have access to affordable, high-quality care. The plan details his goals for improving the current system, where prescriptions cost too much. In Chillicothe, OH, Bloomberg met with community members to discuss the opioid epidemic and shared his plan for tackling it.
In every town Bloomberg visited, supporters said they believed he had something very special to offer America — proven leadership, the know-how to get things done, and the ability to defeat Donald Trump in November.
Mike Bloomberg 2020
Mentioned in This Press Release
Recent Press Releases by Mike Bloomberg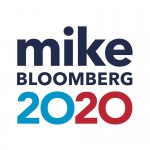 Feb 10th, 2020 by Mike Bloomberg
Campaign hosted over 30 events statewide including visits from Academy Award-winning actor Michael Douglas and former Mayor of Gary, Indiana, Karen Freeman-Wilson