Erick Shambarger, Director City of Milwaukee Office of Environmental Sustainability
Photos
Content referencing Erick Shambarger
Environmental program saving millions in taxes, winning private sector participants.
Oct 10th, 2017 by Graham Kilmer
Barrett keeps pushing for green solutions despite opposing political winds.
Mar 9th, 2017 by Matt Mussa
Press Release
Features Panels on Smart Cities Technologies
Dec 14th, 2016 by M-WERC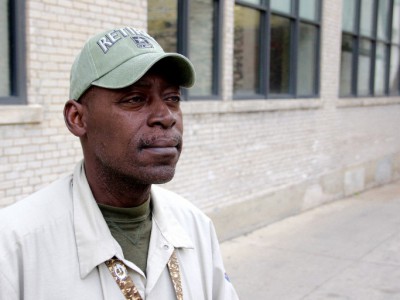 Milwaukee's black households pays 7% of their income for energy, 6th worst among 48 cities.
May 7th, 2016 by Wyatt Massey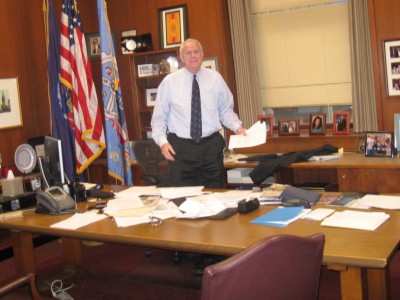 Plenty of Horne
Barrett touts green efforts, changes name of environmental sustainability office to ECO.
Feb 3rd, 2016 by Michael Horne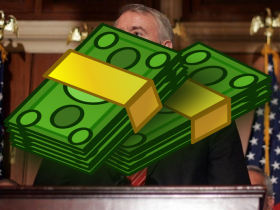 Erick Shambarger is the city's new head of the Office of Environmental Sustainability. He aims to make green mainstream.
Jul 1st, 2015 by Amanda Mickevicius
Energy Department official visits to praise Milwaukee's green efforts, which now save $500,000 annually. Our photos capture the event.
Nov 6th, 2013 by Jeramey Jannene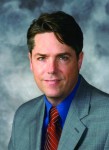 Press Release
Building on the success of the Me2 program, the City of Milwaukee is developing new financial resources to help building owners finance energy efficiency improvements on their properties and improvements that save energy dollars, create better buildings, create local jobs and improve the environment.
Jul 2nd, 2013 by Ald. Michael Murphy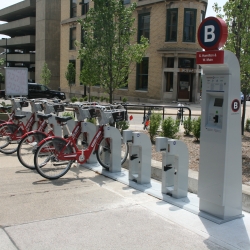 Eyes on Milwaukee
City committee approves spending $100,000 on bike sharing in Walker's Point, and the MMSD will experiment with permeable pavement.
Jun 21st, 2013 by Dave Reid