Chris Kegel, president of Wheel & Sprocket.
Photos
Content referencing Chris Kegel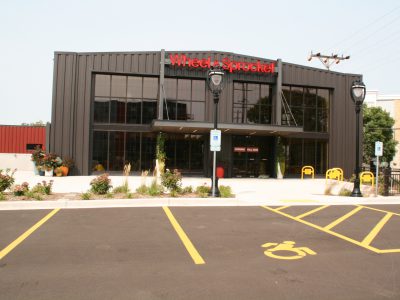 Press Release
Historic Bay View building brings together bike shop, cafe, headquarters, and bike advocacy organizations
Nov 17th, 2020 by Wheel & Sprocket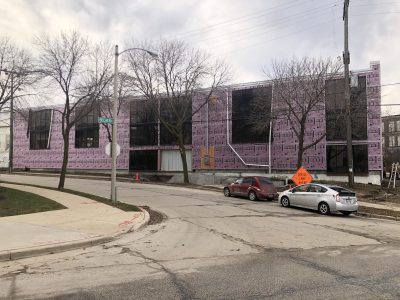 Friday Photos
Opening early next year: One of the "most dramatic bicycle-related spaces in the country."
Nov 29th, 2019 by Jeramey Jannene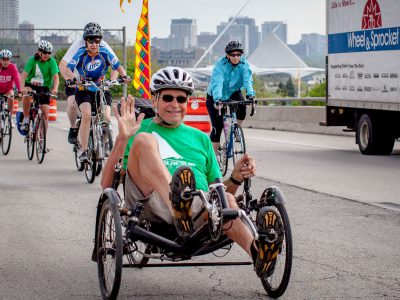 Press Release
"Wheel & Sprocket has been a great partner for many years and we are thrilled that they've been chosen to be our Dealer of the Year."
Dec 26th, 2018 by Press Release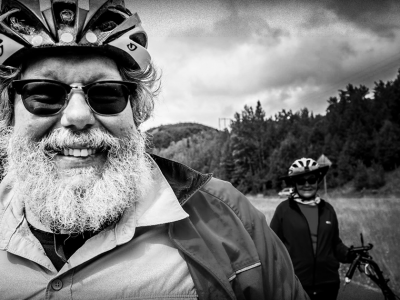 Bike Czar
The Wheel & Sprocket owner loved biking, loved people and helped so many.
Feb 10th, 2017 by Dave Schlabowske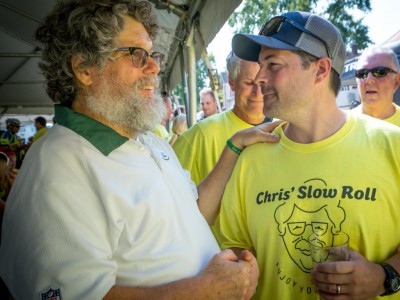 Press Release
Celebration of Life and Funeral Mass
Feb 8th, 2017 by Press Release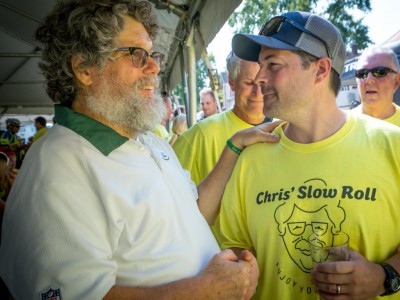 Trek-sponsored event salutes Wheel & Sprocket owner who has cancer.
Oct 2nd, 2016 by Dave Cieslewicz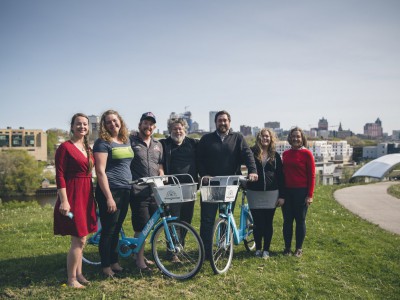 Press Release
Milwaukee icon and national bicycle advocacy figure to be recognized throughout the state
Sep 23rd, 2016 by Press Release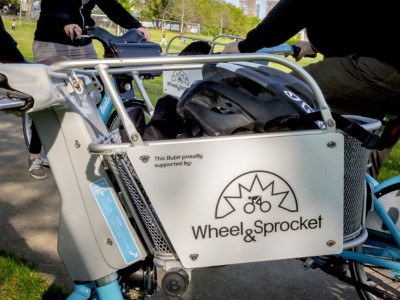 Press Release
Individuals and corporations can sponsor individual Bublr Bikes. Wheel & Sprocket first supporter of program.
Jun 9th, 2016 by Bublr Bikes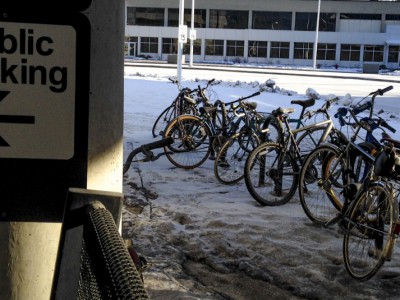 Bike Czar
They laughed when a bike rack was installed at Mitchell Airport, but on some days it's nearly full.
Mar 7th, 2014 by Dave Schlabowske