Photos
Content referencing Barry Mainwood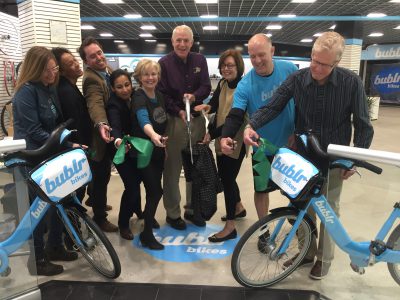 Eyes on Milwaukee
Officials celebrate first office tenant to move into Grand Avenue Mall.
Apr 14th, 2017 by Jeramey Jannene
Press Release
Riders Can Bike From 10 Downtown Loca7ons In Next Few Weeks, In Advance of 2015 System Launch
Aug 6th, 2014 by Bublr Bikes
Bike Czar
An odd run of bike accidents from sticks and stones. Meanwhile car crashes involving bikes are declining.
Jun 27th, 2014 by Dave Schlabowske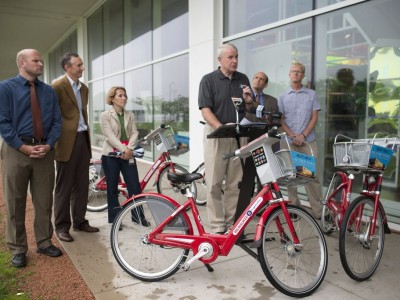 Eyes on Milwaukee
Phase I of bike share program will have at least 28 stations and 250 bikes, thanks to a federal grant.
Dec 4th, 2013 by Jeramey Jannene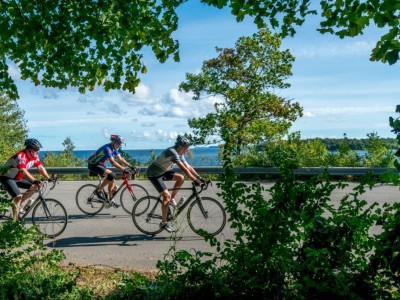 Bike Czar
It's a fall classic, four bike rides with great scenery, great food and beer. Lots of Milwaukeeans joined in the fun.
Oct 18th, 2013 by Dave Schlabowske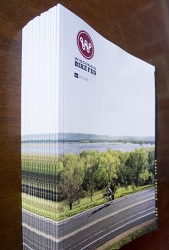 Plenty of Horne
The quarterly magazine now publishes 8,000 copies and has lots of advertisers, another sign of Milwaukee's bike renaissance.
Aug 7th, 2013 by Michael Horne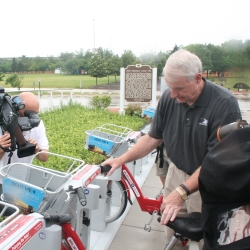 Photo Gallery
Milwaukee's first bike-sharing station opened at Discovery World today, and our photos capture the event.
Jul 8th, 2013 by Dave Reid Press Release
This kiosk, funded with the support of the City of Milwaukee, local businesses, institutions and foundations, is the first of 24 kiosks that are scheduled to be installed throughout the City of Milwaukee.
Jul 2nd, 2013 by Press Release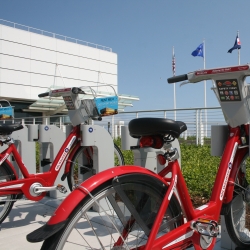 Photo Gallery
A demonstration bike-sharing station will open on July 1st at Discovery World.
Jun 24th, 2013 by Dave Reid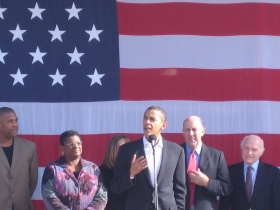 Plenty of Horne
Tim Meyerring's present to the president gets caught up in the law on gifts and consultations with the White House assessor.
Mar 13th, 2013 by Michael Horne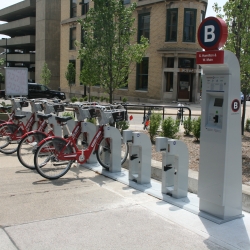 Bike Czar
Midwest Bikeshare has one-third of the money it needs to install 25 bikeshare stations with 250 bikes.
Jan 25th, 2013 by Dave Schlabowske Press Release
Milwaukee among six grant recipients to bring sustainable initiatives to cities; nearly $500,000 committed to date to BikeShare
Jan 14th, 2013 by Press Release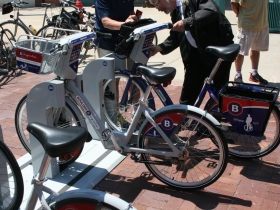 A city committee votes to support a system of bike-sharing kiosks. Other cities have cut auto traffic this way.
Jul 13th, 2012 by Dave Reid