Building Info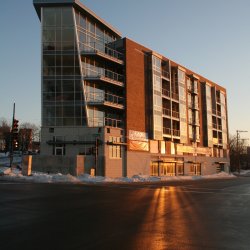 Address

:

1541 N. Jefferson St.

Architect

:

Status

:

Year Built

:
The Flatiron is a mixed-use building in the former Park East Freeway corridor. The building includes residential condominiums, parking, and retail.
The building was developed by Legacy Real Estate Development. The project's general contractor was Altius Building Company. The building received a construction loan from The Private Bank.
The building was completed in December 2007 and features 38 condominiums. The building also includes two retail spaces totaling 2,861 square feet.
In 2014, Alderaan Coffee opened in the corner retail unit of the building. Infinite Vapor, an electronic cigarette store, opened in a side retail stall in August 2014.
Photos
Show All
Content referencing The Flatiron
Eyes on Milwaukee
Office building and four townhomes planned for Jefferson Street.
May 11th, 2021 by Jeramey Jannene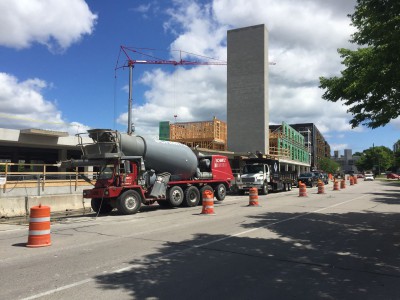 Friday Photos
Phase four of project will have 155 apartments on six floors. But no name as yet.
Jul 1st, 2016 by Jeramey Jannene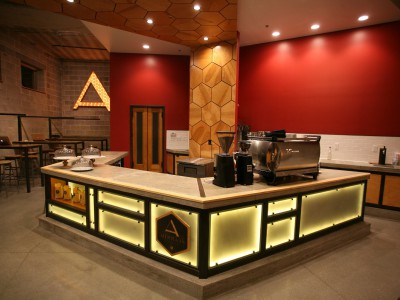 City Business
The new coffee house brings a New York style and cinematic name to Water Street.
Nov 26th, 2014 by Heather Meuret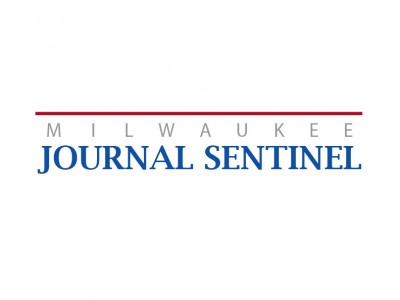 Citation
Aug 20th, 2014 - Milwaukee Journal Sentinel - Rick Rommell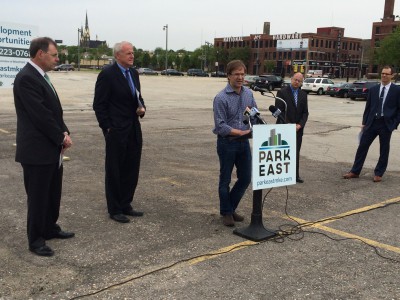 Eyes on Milwaukee
Ten years later, the city and county are finally on the same page. Is development in the area ready to "explode"?
Jun 10th, 2014 by Jeramey Jannene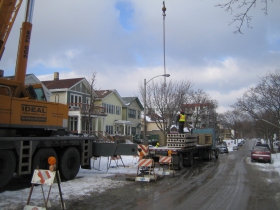 Friday Photos
The latest addition to once-sleepy Jackson St., which is becoming a dense urban area.
Dec 20th, 2013 by Urban Milwaukee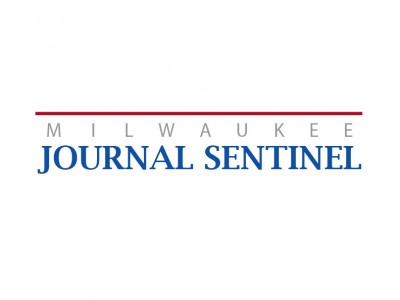 Citation
Nov 2nd, 2010 - Milwaukee Journal Sentinel - Tom Daykin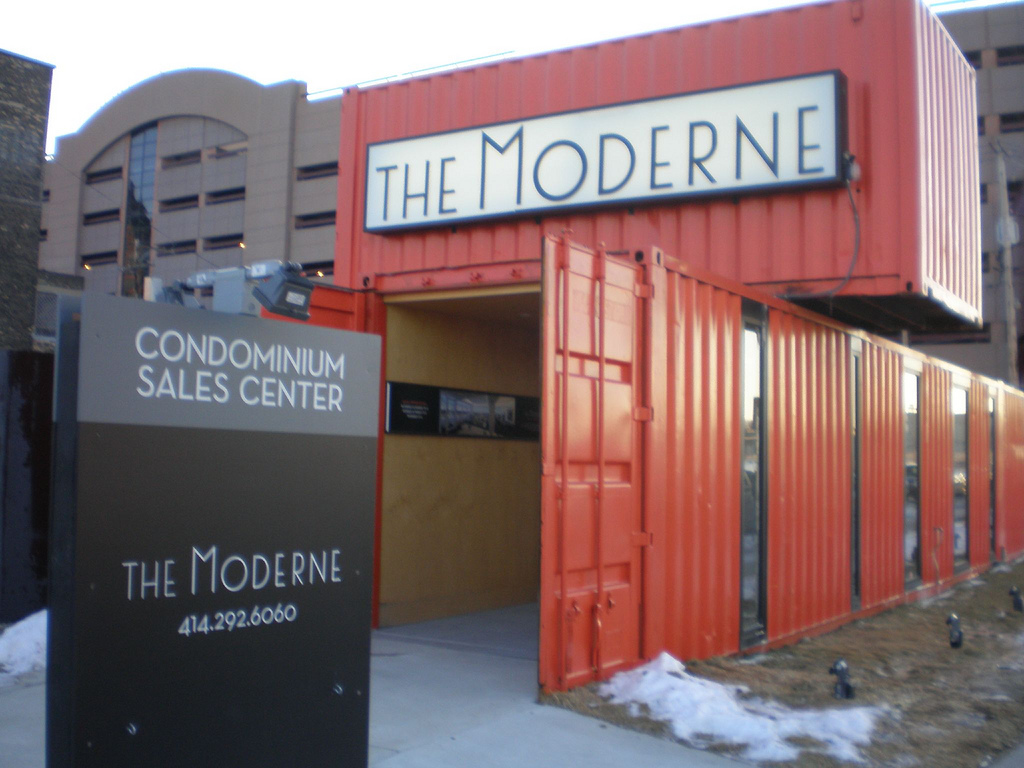 Would Milwaukee be better off with the Park East Freeway spur intact? No. Has development been slow so far? Yes. Is that a problem? Only if you have a short-term perspective on the future of Milwaukee.
Dec 15th, 2009 by Dave Reid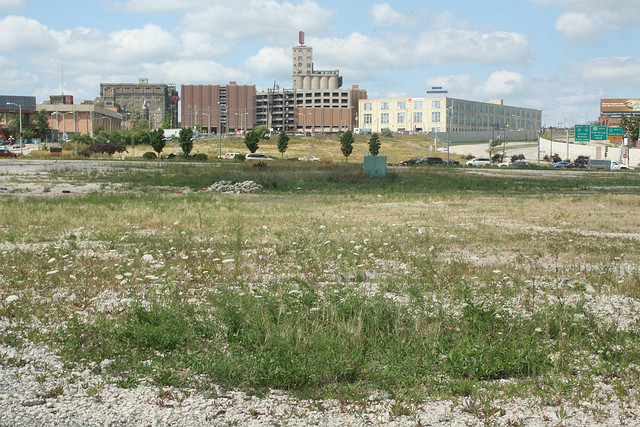 In response to the announcement of the failing of The Residences of Palomar, the Milwaukee Journal Sentinel ran an editorial talking about the idea of building a temporary park in the Park East land reclaimed from the former freeway spur. The idea is a bad one.
Jan 13th, 2009 by Jeramey Jannene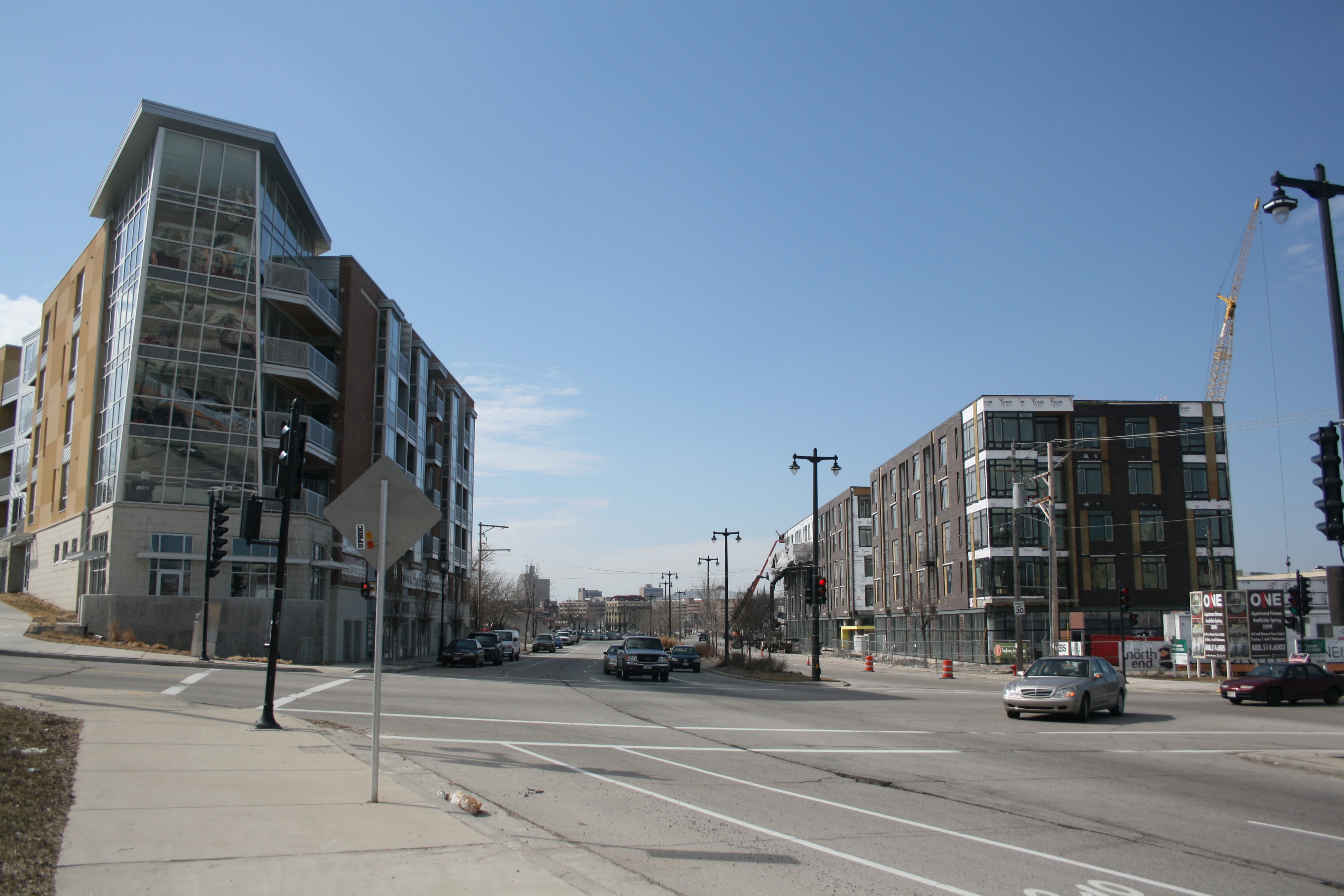 Hard Hat Tour
The Flatiron Condominiums, the first development to take place in the former Park East Freeway corridor, is a five-story, 38-unit condominium.
Sep 25th, 2008 by Jeramey Jannene