Formerly known as The Blue and earlier Henry S. Reuss Federal Plaza.
Photos
Show All
Activity
Content referencing 310W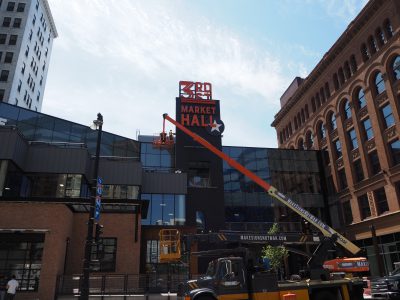 Eyes on Milwaukee
After 80 years on Capitol Dr., city's venerable radio operation moving to The Avenue.
Jun 2nd, 2021 by Jeramey Jannene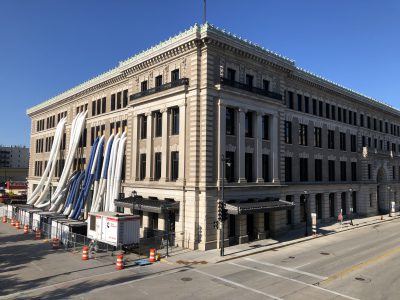 Plats and Parcels
Plus: Conagra closing Milwaukee plant and logistics company moving to Bay View.
Jan 31st, 2021 by Jeramey Jannene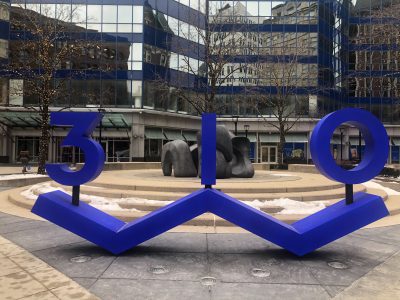 Eyes on Milwaukee
That's 310W, folks. New sign adds street-level ID for $30 million redevelopment.
Jan 21st, 2020 by Jeramey Jannene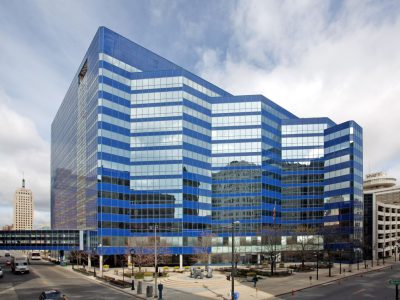 Eyes on Milwaukee
See the transformation of under-used office building on now booming W. Wisconsin Ave.
Jun 3rd, 2019 by Jeramey Jannene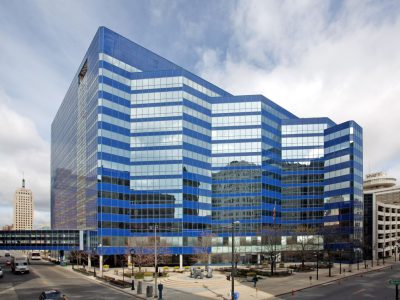 Press Release
310 W. Wisconsin Avenue, Milwaukee
Jan 2nd, 2018 by Colliers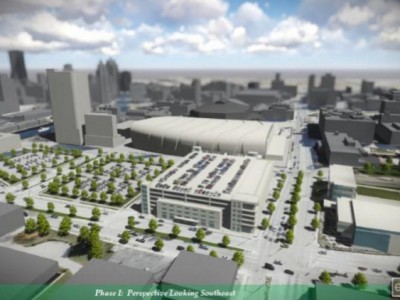 Press Release
The Milwaukee Bucks have committed to meeting both the city and county job requirements, including 40% RPP and 25% SBE on the project.
Mar 1st, 2016 by Milwaukee Bucks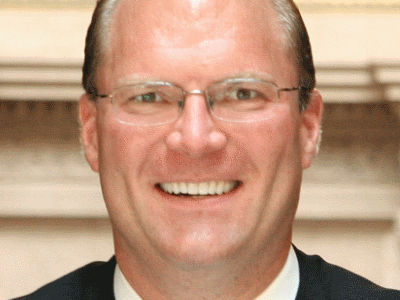 Data Wonk
The court cases haven't ended. Will U.S. Supreme Court take the case?
Dec 8th, 2015 by Bruce Thompson
Data Wonk
It's certainly not helping conservatives who filed it. Another John Doe mystery.
Sep 16th, 2015 by Bruce Thompson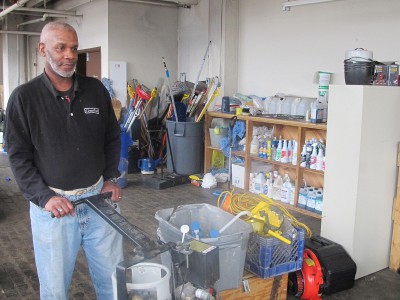 Small Business Administration's "street-wise" MBA trains people to run their own businesses.
Jan 15th, 2015 by Andrea Waxman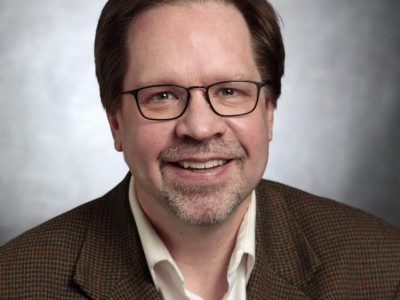 Op-Ed
The Journal Sentinel columnist's coverage of John Doe probe is a case study in journalistic malfeasance.
May 23rd, 2013 by George Mitchell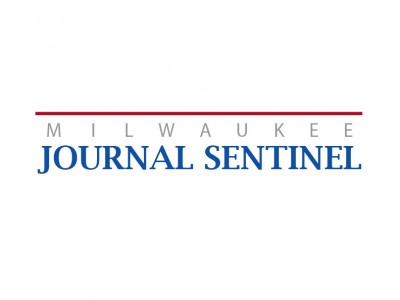 Citation
Jan 30th, 2003 - Milwaukee Journal Sentinel - Tom Daykin
Building data on this page, including assessment information, was last updated on September 6, 2020
See something wrong? Want to report an issue? Contact us.