Press Release
Colliers International Announces the Sale of the 3rd Largest Multi-Tenant Office Building in State of Wisconsin
310 W. Wisconsin Avenue, Milwaukee
January 2nd, 2018, Milwaukee – Colliers International's Wisconsin Investment Services Team is excited to announce the Friday December 29th, 2017 sale of 310 W. Wisconsin Avenue, a 578,000 square foot downtown office complex, in Milwaukee, Wisconsin. Behind the US Bank tower and 411 E. Wisconsin Avenue, both also in Milwaukee, 310 W. Wisconsin Avenue is the 3rd largest multi-tenant, stand-alone office complex in the State of Wisconsin. The building was purchased by an affiliate of Time Equities, Inc. which is based out of New York, New York. The seller was RAIT Reuss Federal Plaza LLC based out of Philadelphia, Pennsylvania. Major tenants in the property include Captel, Previant Law, the General Services Administration, ESPN Wisconsin 540 AM, and the Capital Grille.
Tom Shepherd and Dan Wroblewski of Colliers International | Wisconsin represented the seller and were the sole brokers in the transaction. The iconic cobalt blue glass building, built in 1984, features two office towers connected by a soaring atrium that reaches 14 stories high. The building has 578,000 total square feet of office and retail space and boasts 360 degree views of Milwaukee's skyline. The property sale also includes an attached 606 stall parking deck. 310 enjoys a strategic location in the quickly redeveloping Westown neighborhood. It is connected via the skyway system to Boston Store, Grand Avenue Mall, the Wisconsin Center, the Hyatt, and brand new SpringHill Suites by Marriott hotel. The property is situated on the planned street car path and it is walking distance to the new Bucks arena, the proposed Milwaukee Symphony Orchestra development, and several new multi-unit housing developments.
"Investors all over the country responded favourably to our sale offering for this property. 310 W. Wisconsin was the most active investment sale listing our team had in 2017. The buyer that was awarded the transaction is excited to be part of the revitalization of Westown. There is strong investor interest and real estate momentum in the neighborhood. Due to the increased foot traffic from recent entertainment, multi-family, and hotel developments Westown is just starting to realize its potential as an 18 hour market. 310 W. Wisconsin is a critical piece of the puzzle and it presents Time Equities with a significant value-creation opportunity in the heart of downtown Milwaukee," Shepherd stated.
310 W. Wisconsin Ave.
About Colliers International
Colliers International is a global leader in commercial real estate services, with over 16,300 professionals operating out of more than 502 offices in 67 countries. Colliers delivers a full range of services to real estate users, owners and investors worldwide, including global corporate solutions, brokerage, property and asset management, hotel investment sales and consulting, valuation, consulting and appraisal services, mortgage banking and insightful research. The latest annual survey by the Lipsey Company ranked Colliers International as the second-most recognized commercial real estate firm in the world.
Mentioned in This Press Release
Recent Press Releases by Colliers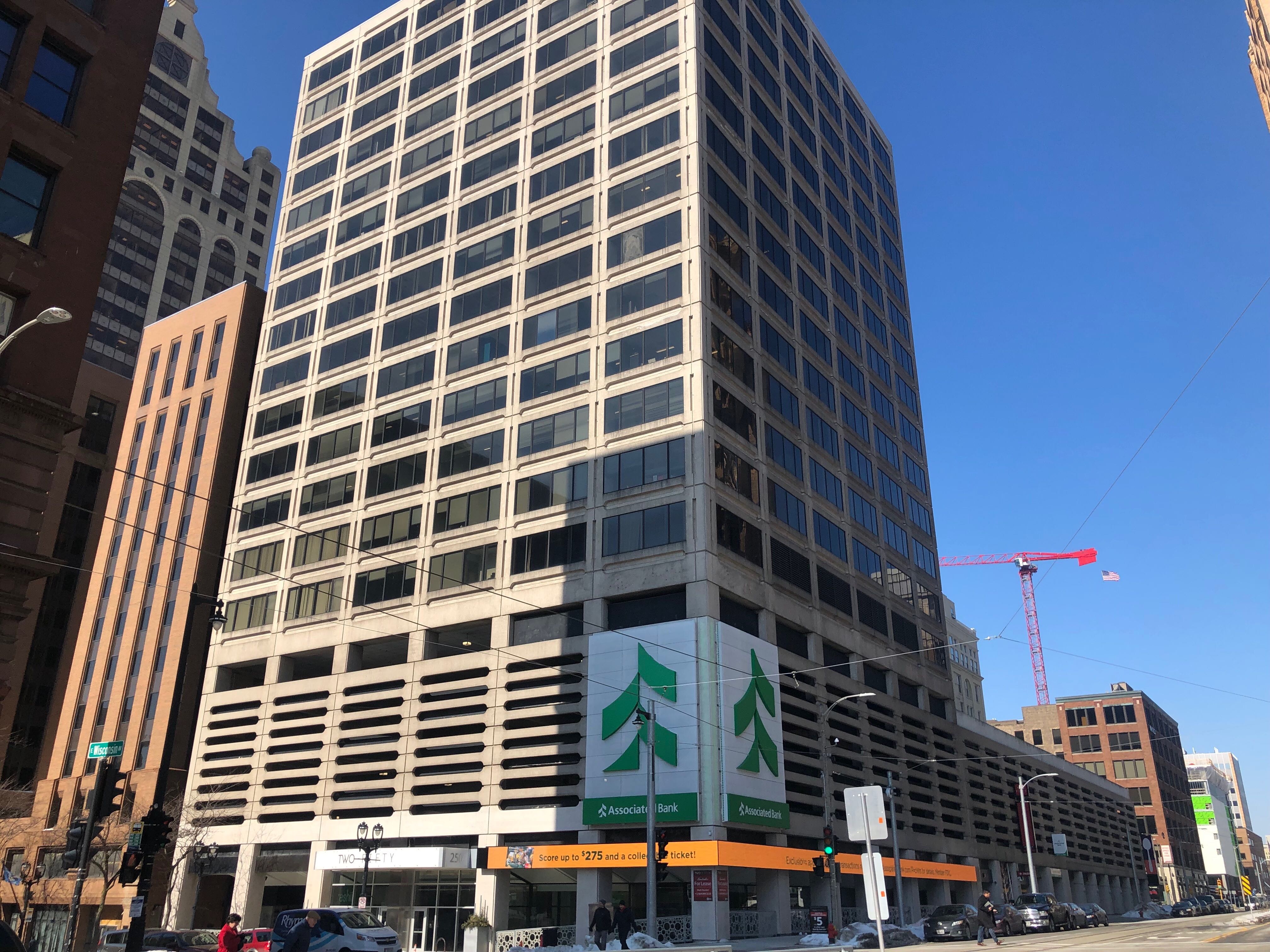 Mar 7th, 2019 by Colliers
HNTB has leased 23,953 square feet of space located at 250 E. Wisconsin Avenue
Nov 14th, 2018 by Colliers
Colliers International Wisconsin is pleased to announce the following completed transactions:
Sep 20th, 2018 by Colliers
The 40,744 square foot brick and timber loft office building is 100% occupied by seven professional office tenants.