The former Research Lab for the Pabst Brewing Company.
The research lab was built in 1929 and contains 27,754 sq-ft of space over three floors with a fourth-floor solarium space. A 14,093 sq-ft warehouse is also included with this parcel, also three floors. It was built in 1894 and referred to as Building 15.
Formerly known as Building 14.
Photos
Activity
Content referencing No Studios Building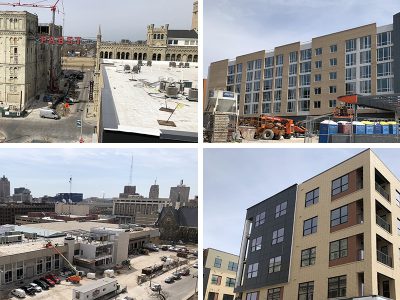 Friday Photos
Abandoned brewery now a vibrant, urban neighborhood.
Apr 27th, 2018 by Jeramey Jannene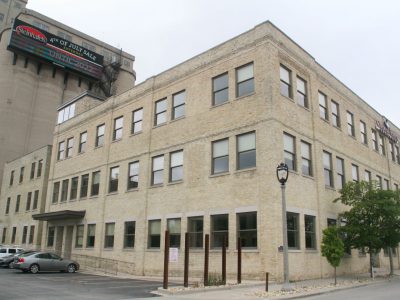 Eyes on Milwaukee
Oscar-winning, Milwaukee-born movie maker aims to transform city's film scene.
Feb 27th, 2018 by Jeramey Jannene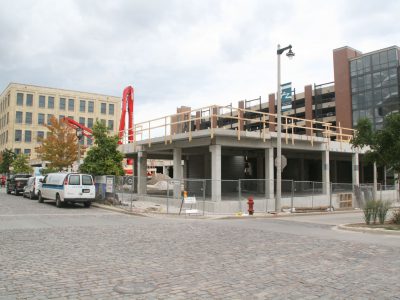 Friday Photos
Two new apartment buildings are rising up, while another one is cancelled.
Sep 8th, 2017 by Jeramey Jannene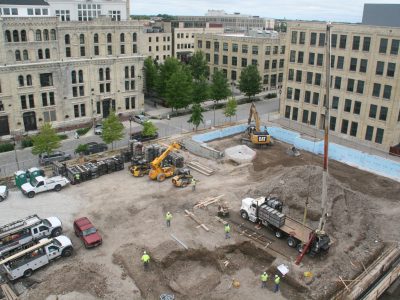 Friday Photos
Four apartment buildings, two new breweries and a hotel coming to former Pabst brewery.
Jul 14th, 2017 by Jeramey Jannene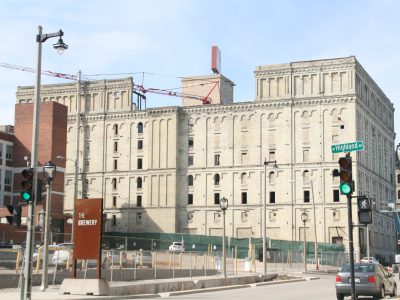 Friday Photos
118 new apartments. Plus, see the church-turned-brewery before it opens.
Apr 7th, 2017 by Jeramey Jannene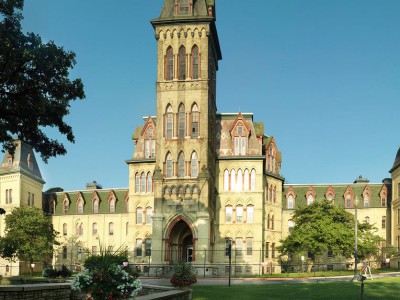 Press Release
Team led by The Alexander Company to rehabilitate historic buildings for homeless, at-risk veterans
Aug 4th, 2016 by The Alexander Company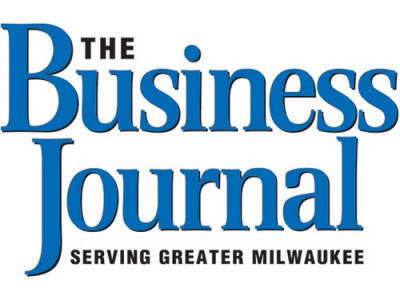 Citation
Aug 17th, 2014 - The Milwaukee Business Journal - Sean Ryan

Milwaukee's newest trendy neighborhood is likely to become one of its best, and almost certainly its greenest.
Sep 30th, 2011 by Kaid Benfield

Over the past couple of years I have followed the redevelopment of the former Pabst Brewery intently.
May 16th, 2008 by Jeramey Jannene

Pabst Brewery Originally uploaded by compujeramey Former Green Bay Packer Mark Chmura, his brother and real estate broker Matt Chmura, and, developer and son of former Milwaukee Brewer Sal Bando, Sonny Bando through their development firm BC Pabst Holdings have purchased a three-story, 28,000 square foot building at the former Pabst Brewery on the edge […]
Nov 19th, 2007 by Jeramey Jannene
Building data on this page, including assessment information, was last updated on September 6, 2020
See something wrong? Want to report an issue? Contact us.