What's Next for the Grand Avenue Mall?
"We're going to have to stop calling it a mall," Jeramey Jannene tells WTMJ.
//end headline wrapper ?>
Get a daily rundown of the top stories on Urban Milwaukee
"A mall maybe isn't what's best for the middle of Downtown anymore," Urban Milwaukee's Jeramey Jannene told WTMJ, explaining the new plan by owners of the Shops of Grand Avenue, which is moving away from a suburban mall model.
WTMJ radio interviewed Jannene this morning about his recent article, "Meet the New Grand Avenue." The article explores the radical plans for the mall drawn up by Chris Socha and The Kubala Washatko Architects UrbanLab for new mall owners The Aggero Group and Hempel Cos.
Jannene said the new the plans represent "a pivot" in the mall's positioning: rather than than an inward-oriented mall closed off to the city, the new owners are "connecting to the city as a whole," he said.
Since its inception in 1982, the mall has attempted to compete with suburban malls like Southridge, Bayshore and Mayfair. As Wauwatosa, Greendale and Glendale have all invested millions in tax-incremental financing to update their malls, the Grand Avenue fell further and further behind. The new vision for the mall pitches it as a modern office building on the upper floors, with a dynamic marketplace on the lower levels designed to engage with city surrounding it.
The move comes as a surprise, Jannene suggested, given that the new owners background is in parking and that they made it clear the deal's attraction was the 1,700+ stall parking garage. Past owners, according to Jannene, have attempted to "milk the property for what little they can get from it."
The new owners, by contrast, are local, are committed to Milwaukee and are moving toward making the space more urban and active. They're thinking "how do we make this something that when you leave the new Bucks arena after the game you're going to be drawn by these bright lights down 3rd Street? How when you're at the Milwaukee Public Market in the Third Ward you're going to want to stroll over to check out the restaurants and the bars and everything else in this new facility?"
One unanswered question is whether the new owners will want a subsidy from the city. Jannene noted he hasn't heard any discussions of public financing for the development, and said one source has suggested the owners might build much of the improvements before they even have a tenant. "Right now they're saying all the right things," Jannene said.
A final plan is expected to be completed by the end of the year.
Listen to Wisconsin's Morning News hosts Gene Mueller and Jane Matenaer interview Jeramey in the clip below.
Renderings
Before & After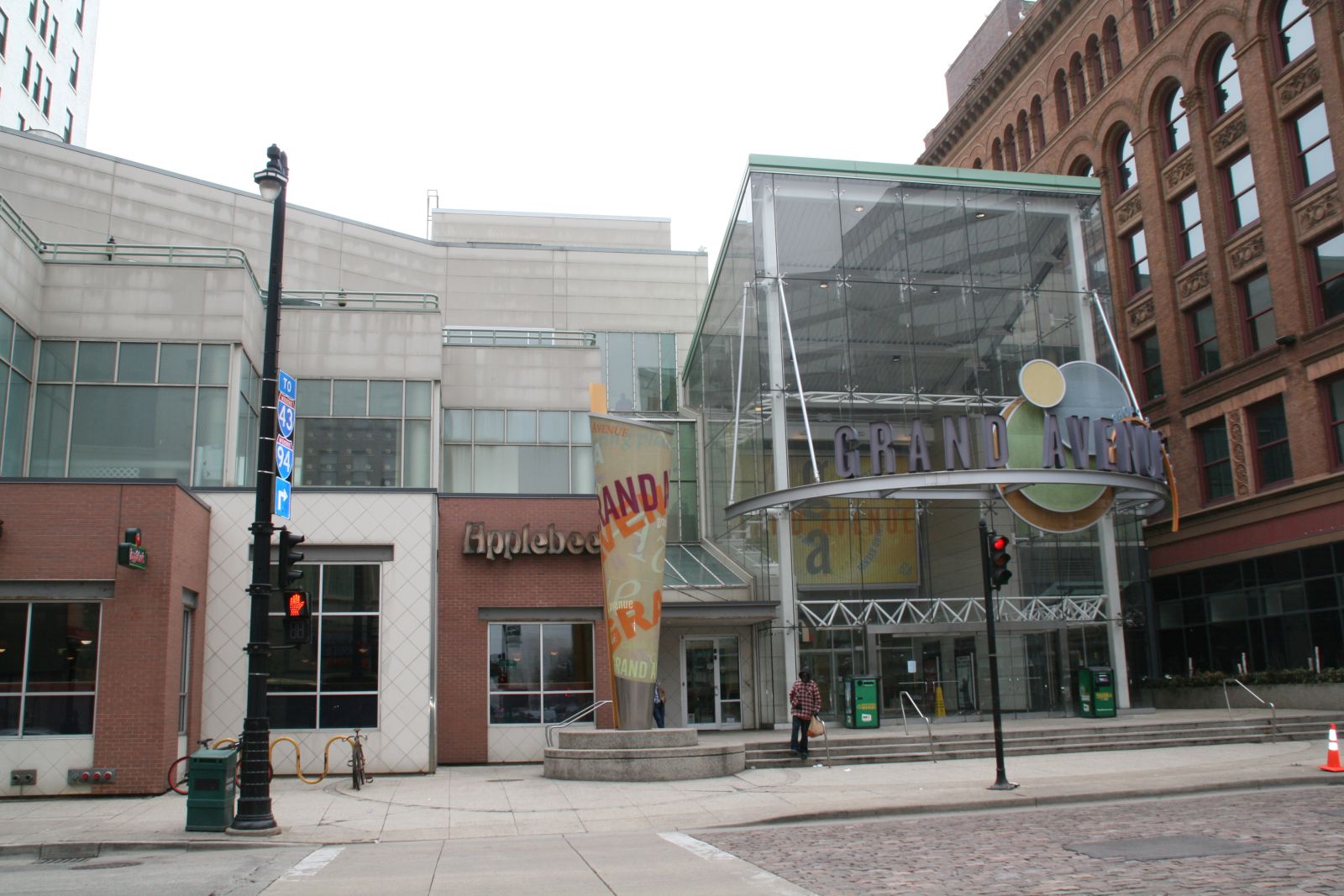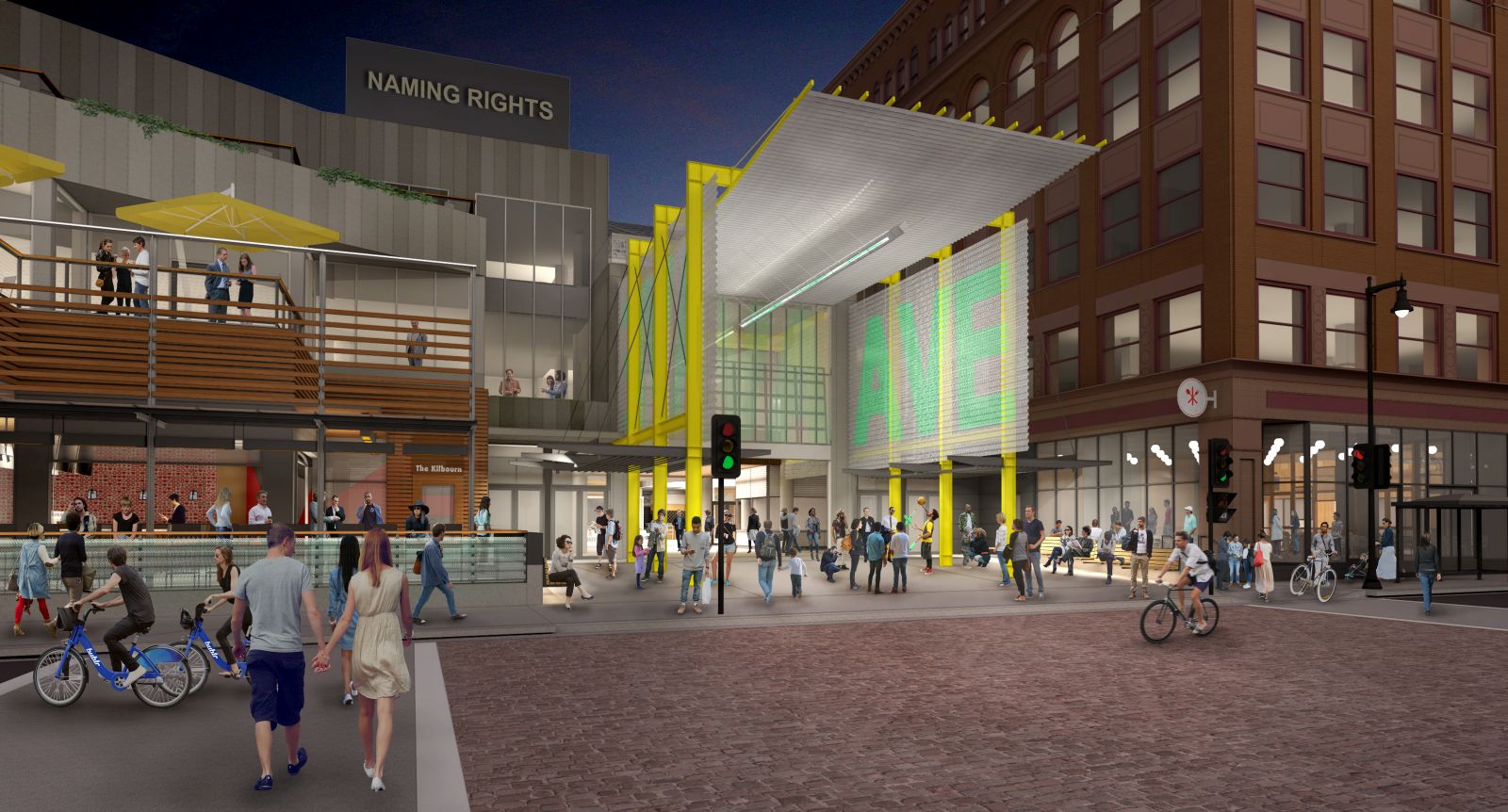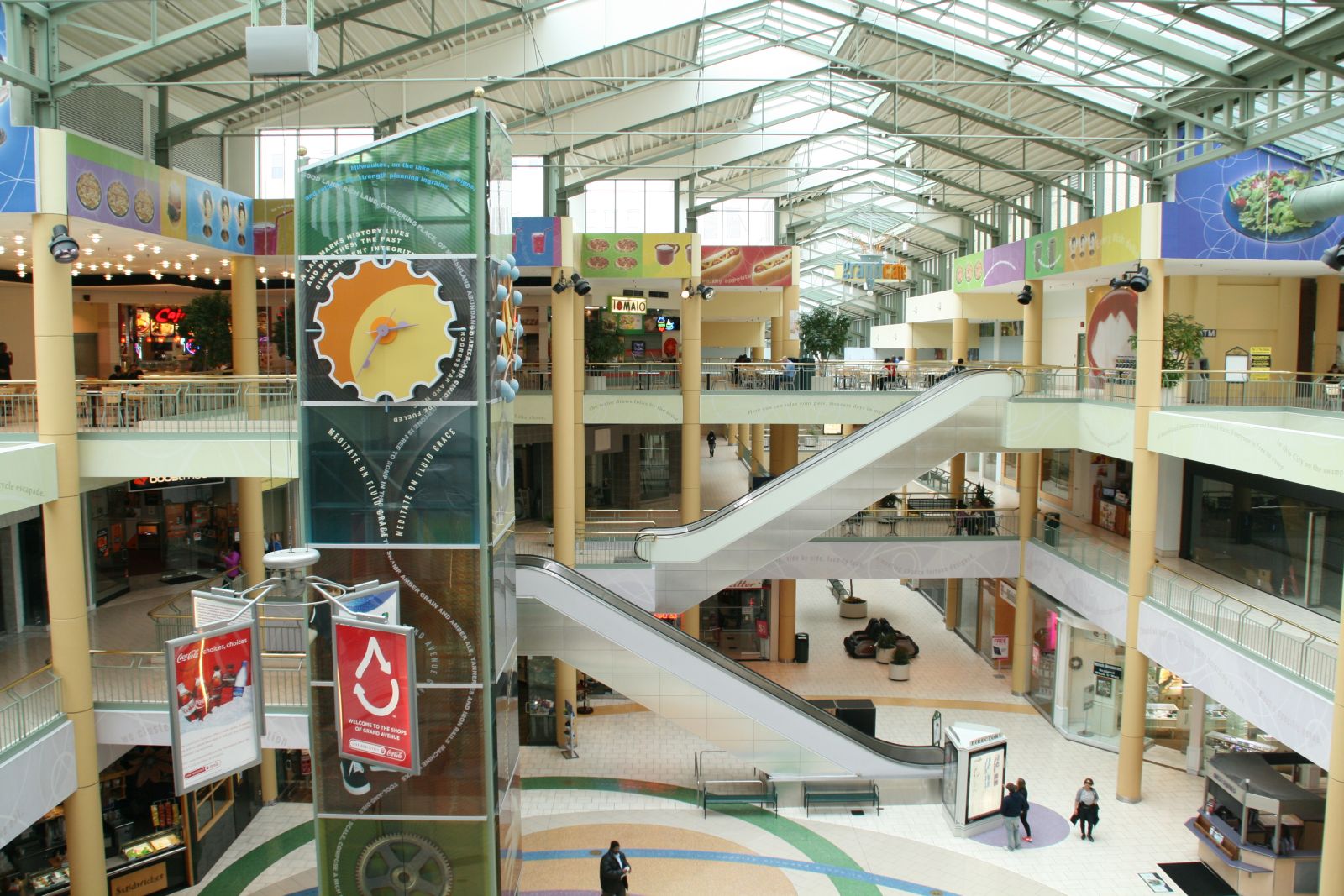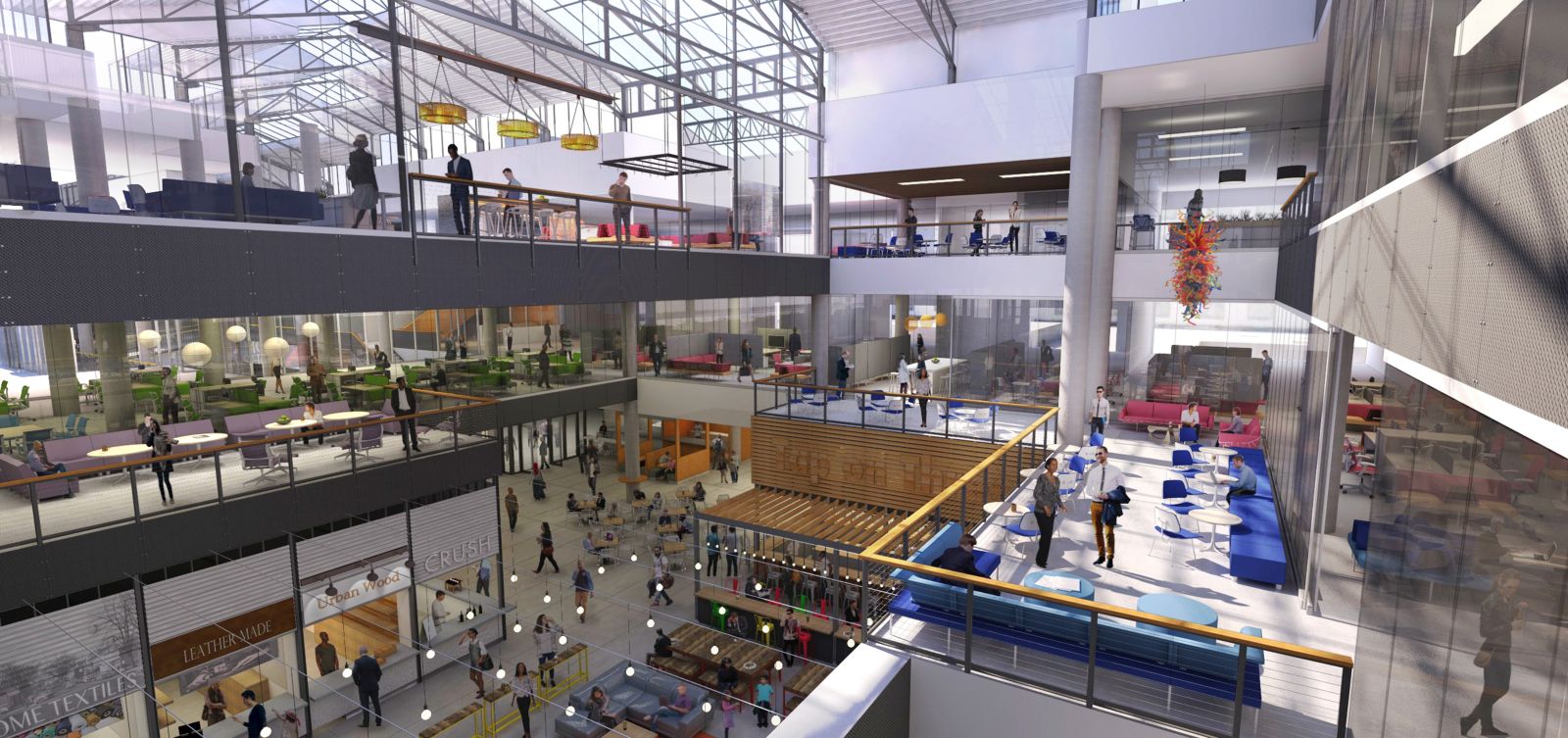 Plankinton Arcade
West End of the Mall
Shops of Grand Avenue Parking Garage