Press Release
Two Milwaukee Artists Painting Murals in Menomonee Falls Downtown
The Downtown BID is installing a corridor of 8 murals
(Menomonee Falls, Wisconsin) – The Downtown Menomonee Falls Business Improvement District is pleased to announce that Milwaukee artists Nova Czarnecki and Fred Kaems are painting two large scale murals for the Village's mural program, which when complete, will feature a diverse lineup of artists from all around Wisconsin, plus one by a visiting Houston muralist.
In total, there will be eight new artworks installed in various sites around downtown Menomonee Falls. The murals are all creatively different from one another — visitors can already enjoy posing in front of larger-than-life candy jars, a stone age-inspired bird design, and an idyllic landscape. The subjects and styles of the new murals are being kept secret, in order to engage and delight the public.
Downtown BID Director Felicia Reichard has been engaging the public with near-daily Facebook Live reports featuring interviews with the working artists on-site, as well as interactions with visitors who come to see and enjoy the murals. Says Reichard, "We are so excited by the community embrace of the murals – it is literally the talk of the downtown! Business owners are frequently being asked for directions to the 'candy wall' or where the next mural location will be, for example. Their enthusiasm is really contagious!"
Artist Nova Czarnecki recently completed a large-scale painting on the side of local business Poppy & Thyme, located at N88 W16726 Appleton Avenue. This is her 5
th
major mural in the greater Milwaukee area. Readers may recognize her as the artist who created "Witness to the Wild," a mural on the north side of the Sprocket Café in
Bay View
, or the poetic water scene at the "
Harbor District
" gateway mural on the railroad bridge on East Greenfield Ave. in Milwaukee.
Fred Kaems will begin his painting this week on the north-facing wall outside of H&R Block, located at N88 W16624 Appleton Avenue. The subject of his composition has not yet been revealed, but Fred is known for his high-energy compositions and well-crafted visual effects with spray paint. Kaems is a resident of Washington Heights, and is known as a multi-disciplinary artist. He has participated in numerous juried, group, invitational shows, and even a Milwaukee solo show at Hot Pop. He has work in private collections spanning the nation from Georgia to California. He has created works for scores of large-scale clients, which include many commercial murals. He is perhaps best known for his "Astronaut" mural on Greenfield Avenue in West Allis, featuring a weightless astronaut in space, reaching for a floating peanut butter and jelly sandwich that's just out of reach.
The first 2020 mural installed in Menomonee Falls was by Houston artist Anat Ronen, who painted a monumental and hyper-realistic scene of candy jars which appear to be inset into a shelf. This eye-popping mural is located in the parking lot of the Dunne Commercial building located at N89 W16785 Appleton Avenue.
After that, in July, a second mural at the corner of Main Street and Appleton was created by River Falls artist and art teacher Taylor Berman, whose elegant design entitled "Hunter's Prayer" features the Arcigera Flower Moth and one of its many natural predators, the Cuckoo, both species native to Wisconsin. The piece faces Centennial Plaza.
Three Menomonee Falls-area artists are being given the opportunity to showcase their mural-painting talents in an alley walkway between two buildings located at N88 W16712, Appleton Avenue. Two of the artists have already begun their work: Liz Hoover, and Kathleen Murphy Willer. Beginning next week will be artist Madelyn Mascotti. The alleyway will eventually be lit with café lights to create an interactive and enticing spot to explore any time of day.
All murals are within walking distance from each other. The community is strongly encouraged to practice social distancing if they choose to visit the murals.
The logistics of the project are being provided by Wallpapered City, the artist-led working group that implemented the "North Avenue Mural Arts District" (NoMAD) in Wauwatosa last summer, as well as Black Cat Alley, West Allis Living Streets, and other public and commercial art projects in the Milwaukee area. To learn more about Wallpapered City, please email info@wallpapered.city.
For more information about the arts in Downtown Menomonee Falls, contact Felicia Reichard at vcmenfalls@gmail.com.
Mentioned in This Press Release
Recent Press Releases by Wallpapered City LLC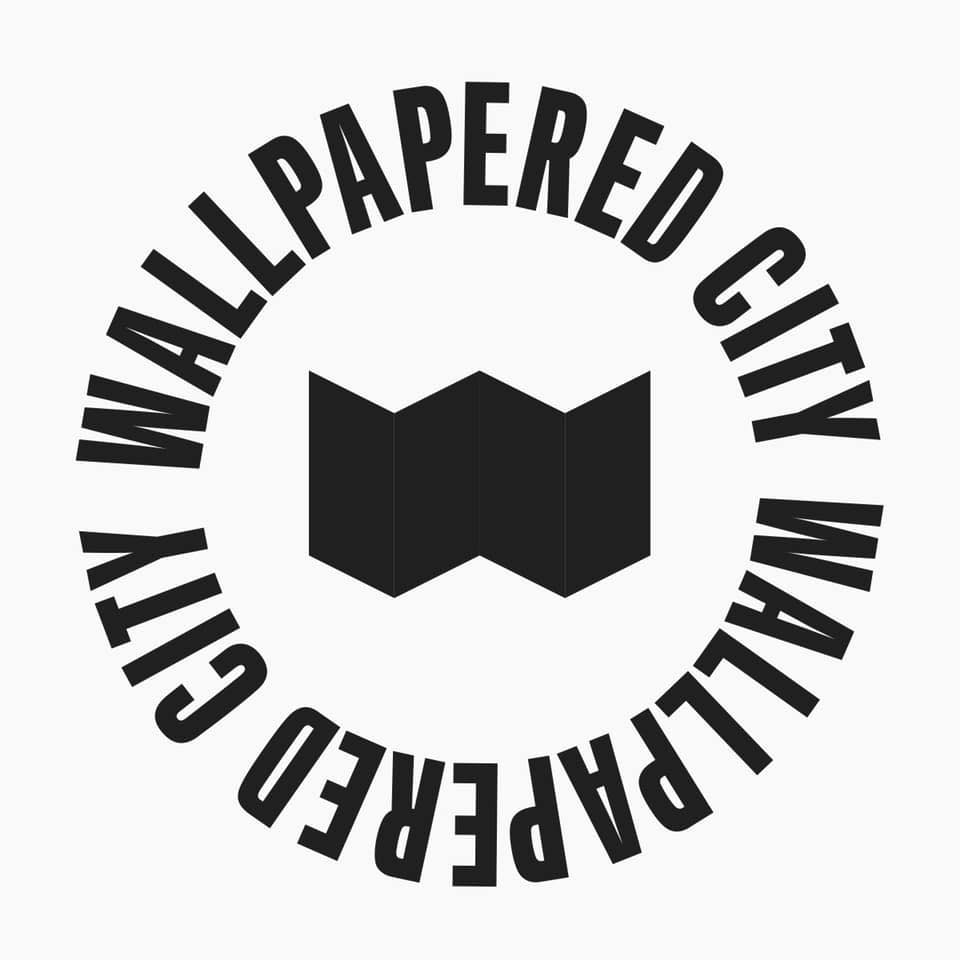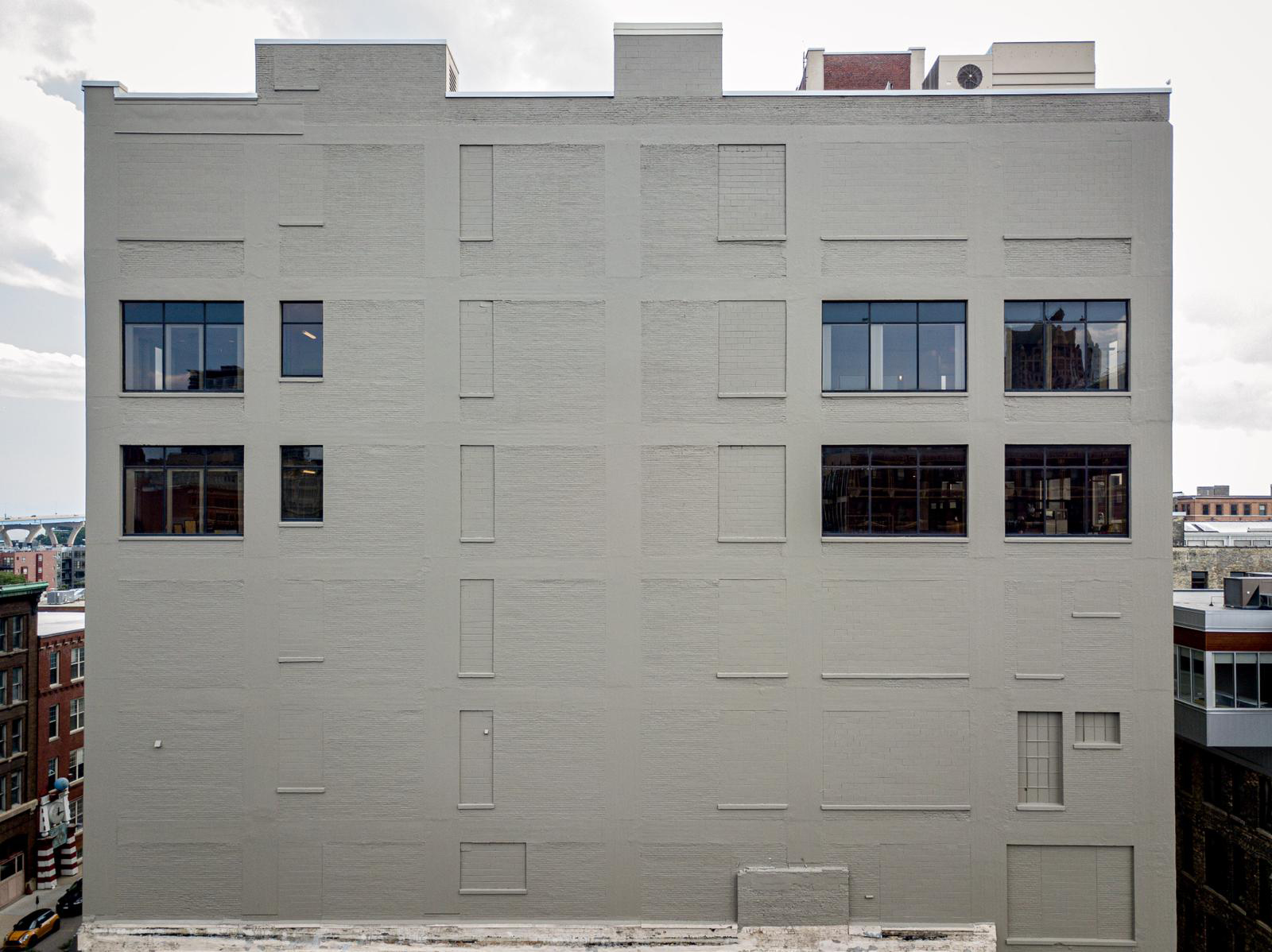 Aug 7th, 2019 by Wallpapered City LLC
Wallpapered City and the Third Ward BID welcome German artist Case Maclaim