Press Release
Five Muralists Announced by Villard Avenue BID 19
Community Jury Selects Artists for "Visual Vibes on Villard"
FOR IMMEDIATE RELEASE, August 31, 2020, Milwaukee, WI – Five Milwaukee artists have been chosen by a community jury of Villard residents and the Villard Avenue BID to paint murals, as part of "Visual Vibes on Villard", a revitalization project coming to the area this summer. Winning murals address themes of entrepreneurship, cultural pride, community pride, health & wellness, and environmental conservation. All murals will be a walkable distance from one another.

Additionally, another local artist will be doing a public project in the community, as part of a Villard BID Anti-Littering Campaign, bringing positive messaging to tree wells and litter receptacles in the area. 

Angelique Sharpe, Manager of the Villard Avenue BID #19, is working alongside Wallpapered City to help facilitate Visual Vibes on Villard. "Our vision with this project was to incorporate community input with the goals outlined by the BID to grow the cultural arts footprint in our district. This project will deliver just that. The artists selected all come from different ethnic backgrounds, which at a turbulent time where race-relations are unsettled, have all come together in a predominantly black neighborhood to promote cultural and community pride, and educate children through the form of art."

In early August, a public call for artists opened to Milwaukee County residents with preference given to local BIPOC, LGBTQ+, and women artists. The project celebrates diversity while showcasing Milwaukee's local artistic talents. 

A majority of the muralists are set to begin painting over the Labor Day weekend. Murals often  take one to three weeks to complete depending on weather. Visitors to the Visual Vibes on Villard mural corridor are encouraged to support neighborhood businesses when visiting. 

"We started discussions with the Villard team back in late 2019, because even then, they were ready to beautify the community with art, months before anyone could have imagined what 2020 had in store. We are so glad they were willing to make adjustments for COVID safety, rather than cancelling."says Wallpapered City founder Stacey Williams-Ng.  Williams-Ng adds, "At this moment in time, the world—and especially Wisconsin—needs positivity. We are so proud to be giving jobs to artists, and to be investing our talents in North Milwaukee. After all, artists can change our society for the better much faster than any politician ever could!" 

The Villard mural project is made possible by the following partners: Havenwoods Economic Development Corporation, Wallpapered City, Milwaukee Environmental Collaboration Office– ECO, Neighborhood Improvement Development Corporation, Covanta Environmental Solutions, and a generous gift by an anonymous donor.  

MURAL LOCATIONS & ARTIST BIOS

Artist: Chacho Lopez
Mural Location: 5268 N 35th Street, Milwaukee
Chacho Lopez, a tattoo artist at Walkers Point Tattoo Company, was born and raised in Milwaukee and resides in the Villard District with his wife and children. Raised in a proud Mexican family, Lopez attributes his development of artistic style to his father, a tattoo artist and construction worker, and his uncle who was a graffiti artist. Lopez began drawing and doing graffiti at a young age. "When I got a little older, I began doing murals and felt I had found my calling." Lopez sees his painting as a way of giving back to his community and making his family proud. 
Lopez's mural "Protecting Our Planet" will be the largest mural installation for Visual Vibes on Villard at 46'x 14' located at Carter's Christian Academy at 5268 N 35th Street. A vibrant scene of underwater ocean life, Lopez states, "It is important to teach our children about Mother Nature and the importance of protecting all animals."
Artist: Teresa Sahar
Mural Location: 5246 N 35th St., Milwaukee
Teresa Sahar is an artist and designer based in Whitefish Bay. New to working at the scale of her upcoming mural, Sahar says she is most excited about the prospect of having her art reach so many people through a community mural. 
Sahar's mural "Healthy Choices" will be painted on two be 8'x 6' panels featuring a woman's hands holding an assortment of brightly colored fruit and vegetables. 
Artist: Ras Ammar Nsoroma
Mural Location: 3120 W Villard Ave, Milwaukee, WI 53209
Ras Ammar Nsoroma

is

a Milwaukee muralist, portraitist, and mixed media painter of African descent. His work centers on the spiritual, cultural, and political consciousness of the African Diaspora. Over the past three decades he has created dozens of murals in cities around the nation.
Nsoroma's mural "Uhuru Sasa (Freedom Now)-Community, Culture & Commerce" painted on a 30' x 15' wall on the Oasis nightclub building features a harmonious montage of people in community, natural elements in balance and multi-cultural symbols of renewal. 
Artist: Kevin Soens
Mural Location: 5151 N 35th St, Milwaukee 
Kevin Soens is a freelance artist and designer from Milwaukee who formerly taught middle school science on the southside of Milwaukee. 
Soens' mural "Old North Milwaukee Evolves Together" will be painted on 24' x 12' panel and featured on the Art Haus located at 5151 N 35th St. The design combines the industrial history of the neighborhood with a present day view of today's leaders, and tomorrow's workforce. 
Artist: Byada Meredith
Mural Location: 3903 W Villard Ave, Milwaukee, WI 53209
Byada Meredith is a Milwaukee based artist from Thailand. Over the past decade of living in Milwaukee, Meredith has continued to expand her extensive background in art education at UW Stevens Point. 
Celebrating the strength, resilience and beauty of motherhood, Meredith's mural, "She is the rock that we embrace through storms, she is the life giving flow, she is the joy and the spirit that we breathe. She is our mother," will be located at Motor Kings, (formerly P&P Auto Repair) at 3903 W Villard Ave and will be the second largest mural in the project measuring 35' x 15′. 
Anti Littering Campaign Artist: Briona Conway
In addition to the five murals being installed along Villard Ave., signage featuring artwork by Briona Conway is being included as part of a Villard BID Anti-Littering Campaign, bringing positive messaging to tree wells and litter receptacles in the area. 
Briona Conway Briona Conway is a Wisconsin native and graduate from the University of Missouri with a B.S. in Animal Science. She is currently an Emergency Medical Technician, and is the owner and operator of Grape Escape, a freelance paint and sip company. Her artwork "Floral Lungs" celebrates the healing nature of clean air, healthy lungs, and the importance of conscious breathing.
Please contact Niki Johnson, Lead Producer at Wallpapered City by phone at (415) 424-9779 or email niki@wallpapered.city, or Angelique Sharpe, Project Lead for Villard Avenue at angelique@havenwoods.org or (414) 431-2255 with any questions.
NOTE: This press release was submitted to Urban Milwaukee and was not written by an Urban Milwaukee writer. It has not been verified for its accuracy or completeness.
Mentioned in This Press Release
Recent Press Releases by Wallpapered City LLC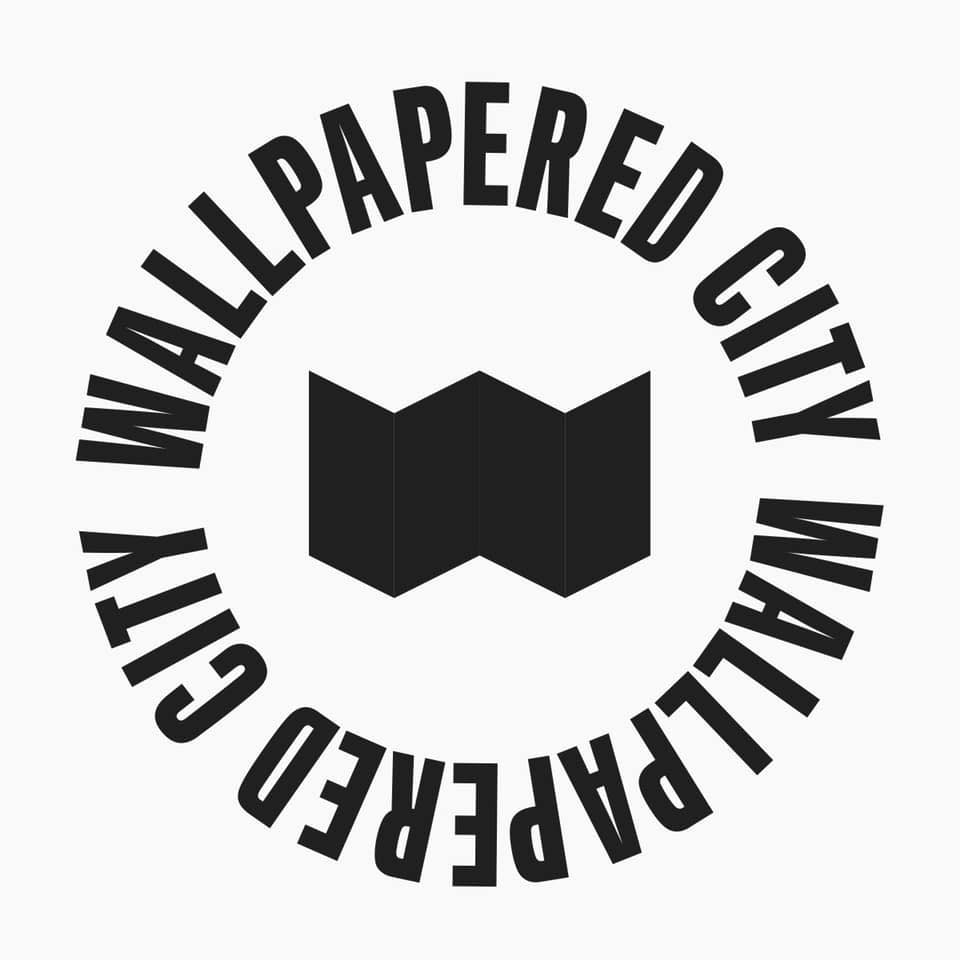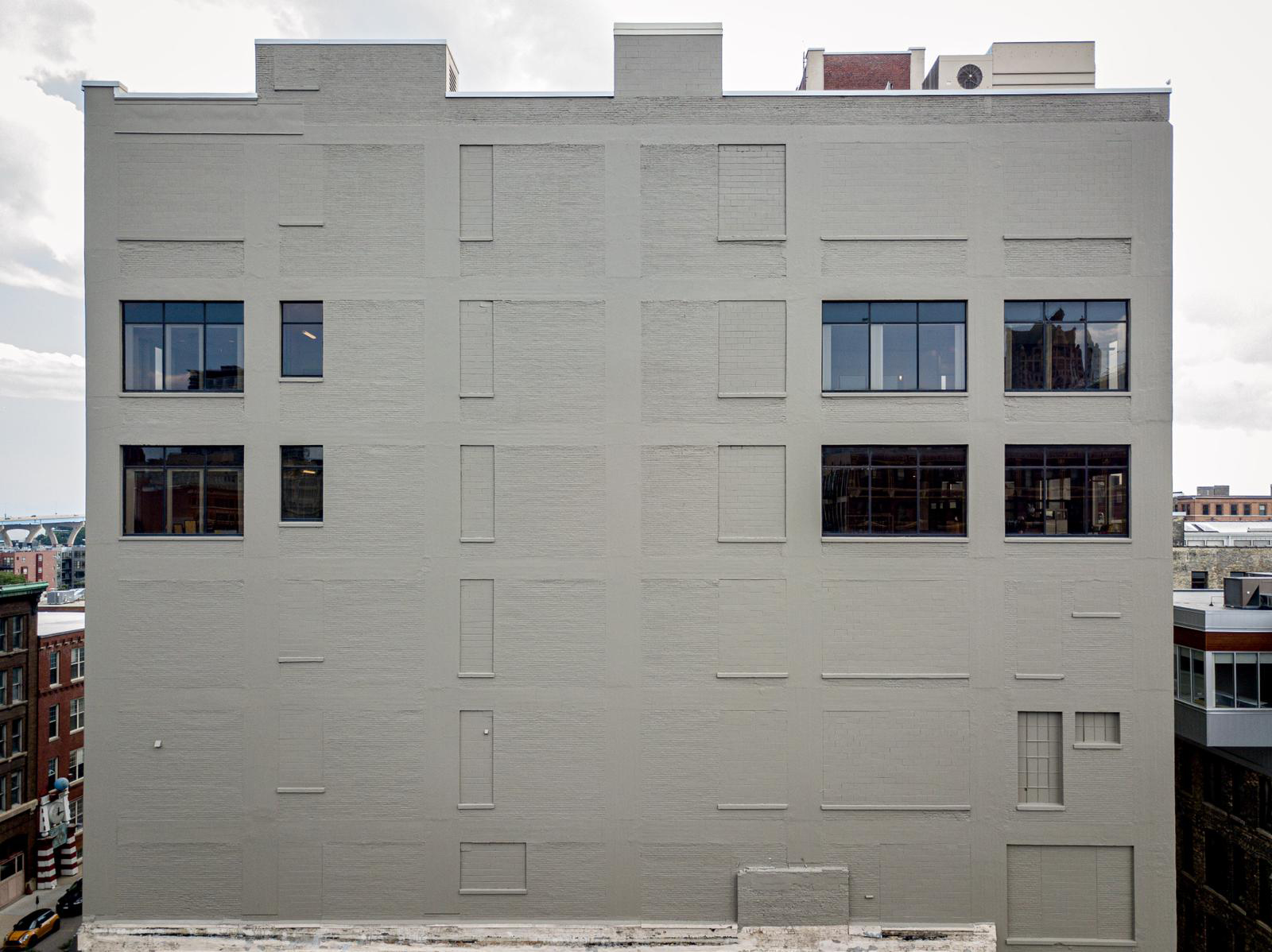 Aug 7th, 2019 by Wallpapered City LLC
Wallpapered City and the Third Ward BID welcome German artist Case Maclaim