Press Release
Nightmare on Center Street 4
All-access passes are $15 and come with a "special surprise perk."
"Nightmare on Center Street." On Saturday, October 27, the multi-venue Riverwest Halloween party will return for its fourth year, bringing with it a stacked lineup of local and national talent. Once again, the fest is being curated by Voodoo Honey Records founder Jay Anderson.
"Halloween is an excellent opportunity to connect local venues with artists in a very organic way," Anderson says in a press release, "and Riverwest is a neighborhood that supports independent musicians and art."
All-access passes are $15 and come with a "special surprise perk." They can be purchased online. Tickets to individual venues are $10 at the door.
Jazz Gallery:
7:00 – Phat Nerdz
8:00 – Joe Quinto
9:00 – Yogie B and Keez featuring Vincent Van Great
DJ Alpine
Quarters Rock N' Roll Palace:
9:15 – Taj Raiden
10:00 – Dirty Dancing
11:00 – Avantist
DJ Tarik Moody
Company Brewing:
10:15 – Genesis Renji
11:15 – ORB
1:00 – Voodoohoney Presents A Very Emo Valentine's
DJ Dripsweat
Club Timbuktu:
10:30 – Sunkin Suns
11:20 – Father Sky
12:00 – Cowboy Bebop Anime Orchestra
DJ Marcus Doucette
Mad Planet:
9:00 – Chalice in the Palace
10:00 – They Guanus
11:30 – Chalice in the Palace
12:00 – R.A.S Movement
1:30 – Chalice in the Palace
DJ Robert G
High Dive:
10:30 Hocus Pocus Dance Party by the No Stress Collective
We're extremely proud to be sponsored by Riverwest Tattoo Company, 88Nine Radio Milwaukee, and WMSE 91.7FM!
Mentioned in This Press Release
Recent Press Releases by Voodoo Honey Records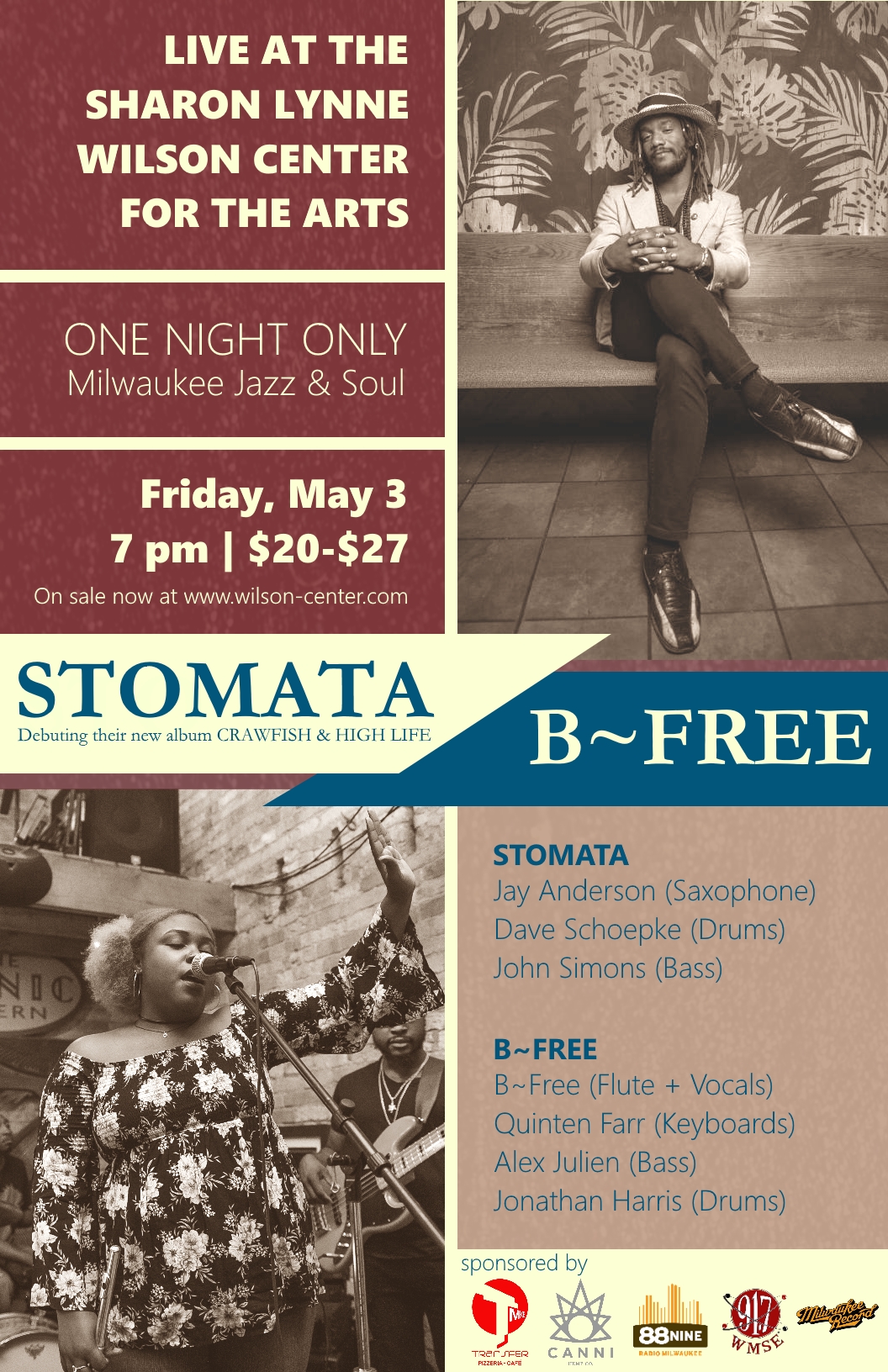 Apr 10th, 2019 by Voodoo Honey Records
Stomata will be performing an album release show with B~Free at the Sharon Lynne Wilson Center for the Arts at 7 pm on May 3.

Oct 15th, 2018 by Voodoo Honey Records
All-access passes are $15 and come with a "special surprise perk."