Opened in 1986, Quarters is a tavern located at 900 E. Center St. in the Riverwest neighborhood.
Riverwest is a mostly residential neighborhood located between the Milwaukee River on the east and south, N. Holton St. on the west and E. Capitol Dr. on the north.
Business Info
Address

: 900 E. Center St.

City

: Milwaukee
Recent Press Releases Referencing Quarters

Oct 15th, 2018 by Voodoo Honey Records
All-access passes are $15 and come with a "special surprise perk."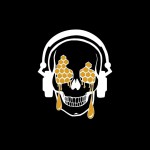 Oct 5th, 2017 by Voodoo Honey Records
This year, the festival will include additional venues on Center Street.