Press Release
Milwaukee Downtown names Steven Looft new Economic Development Director
Milwaukee Downtown, BID #21 has hired Steven Looft as its first Economic Development Director.
Milwaukee Downtown, BID #21 has hired Steven Looft as its first Economic Development Director. Primary responsibilities of the newly created role include retention and expansion of existing tenants, and identification and attraction of new office and retail tenants to the central business district. Looft brings more than 25 years of real estate investment, development and management expertise.
Before joining Milwaukee Downtown, Looft was President of SPL Beverly, LLC – an entrepreneurial venture focused on asset management services and real estate development resources. Prior to SPL Beverly, Looft served as Director of Development for Van Buren Management. During his near 17-year career with the firm, Looft oversaw leasing, development and construction of the $77 million, mixed-use project, Cathedral Place, 555 E. Wells St.; as well as the redevelopment of the 47,000 sq. ft. "Cream City Award"-winning Monroe Building; and negotiated leases with Fortune 500 companies.
"Steve has a proven track record for being a results-driven visionary," said Beth Nicols, executive director of Milwaukee Downtown, BID #21. "His knowledge of our marketplace along with his tenacity for exceeding expectations made him the ideal candidate. We're excited to add his enthusiasm and expertise to our team."
The new Economic Development Director position was created in part due to feedback from Milwaukee Downtown's strategic planning process, which resulted in the adoption of a new five-year plan. The top priority identified for the organization is repositioning Milwaukee Downtown, BID #21 as a driver of economic prosperity for Milwaukee's Downtown. A primary goal is to expand BID #21's leadership role in growing the Downtown economy with a focus on investment, retention, expansion and job growth.
Looft will work with Milwaukee Downtown's Economic Development Committee to implement the organization's economic growth objectives. Other functions of the Economic Development Director position include gathering and maintaining current market data; identifying existing incentives and opportunities for new incentives at the state, city and county level; and serving as a conduit for information, options and referrals between building owners, real estate representatives and prospective tenants.
Mentioned in This Press Release
Recent Press Releases by Milwaukee Downtown, BID 21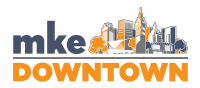 Apr 28th, 2022 by Milwaukee Downtown, BID 21
"Summer in the City" campaign to bundle Downtown's summer happenings and offer a staycation giveaway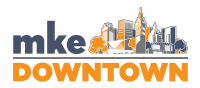 Feb 18th, 2022 by Milwaukee Downtown, BID 21
Five nights of discounted bottles and bites available at 15 restaurants from 4 p.m. to 7 p.m. nightly