Press Release
Local First Milwaukee to be featured at Jazz in the Park
Nonprofit organizations partner to kick off local Eat Local Campaign with free samples, prizes and more!
Milwaukee – Local First Milwaukee invites the community to join them at Jazz in the Park on Thursday, July 30 to kick off their Eat Local campaign. Joined by members including Outpost Natural Foods Co-op, Edible Milwaukee, Brewers Organics, Afro Fusion Cuisine, Angelic Bakehouse, Frankly Nutritious, Gorilly Goods, Screaming Tuna, Tabal Chocolate, Tall Guy and a Grill Catering, Top Note Tonic, and Urbal Tea, Local First will be offering free samples and a chance to win a local prize pack valued at over $100!
The Eat Local campaign aims to bring awareness to our community about their choices when it comes to purchasing groceries, dining out, and even growing their own food locally. Data from a 2012 Indie Impact Study shows that while nearly 53 cents of every dollar spent at a local restaurant stay in our local economy, only 30 cents spent at a national chain remain close to home. Local First believes that by educating the people who live here about this huge discrepancy, we can change the way people spend their money, creating a thriving local economy here in southeastern Wisconsin.
Local First is excited to partner with The East Town Association on this initiative, and will be located in the tent on the east side of Cathedral Square Park during Jazz in the Park on July 30. All attendees are welcome to stop by the tent to check out the local food offerings and learn more about the vision of Local First Milwaukee. To learn more about Local First Milwaukee's business members, visit http://localfirstmilwaukee.com/directory/all.php.
About Local First Milwaukee
Local First Milwaukee is a metro-Milwaukee independent business alliance serving Milwaukee, Ozaukee, Washington, Waukesha and Racine Counties. Started in 2006, the organization's message is simple: choose local first and watch the local economy prosper. They currently have over 250 members and are a member of the American Independent Business Alliance (AMIBA), who also serves as the organization's fiscal sponsor.
Mentioned in This Press Release
Recent Press Releases by Local First Milwaukee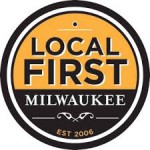 Apr 13th, 2017 by Local First Milwaukee
The event offers a half-day of quality learning, resource gathering, and networking.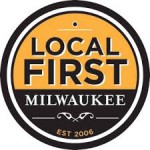 Feb 3rd, 2016 by Local First Milwaukee
The Expo will take place on Tuesday, March 1 from 10:30 a.m.-5:30 p.m. at Best Place at Historic Pabst Brewery.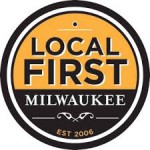 Feb 3rd, 2015 by Local First Milwaukee
Nonprofit organization seeks additional donors to meet grant matching challenge