Press Release
J. Jeffers & Co. Purchases Journal Communications Block
Adaptive reuse plan will be focus for historic block. "Everything is on the table to make the impossible possible"
J. Jeffers & Co. today announced that it has closed on a real estate transaction to purchase the Journal Communications Building and the adjoining properties from the Gannett Newspaper company and will begin preparing an adaptive reuse plan of the historic block and the buildings on it.
"Our company's core competency is in complex historic rehabilitation, but Journal Square is an especially challenging undertaking. There certainly are reasons why these properties have been for sale for so long, and why other prospective purchasers decided not to buy them. We like these challenges, however," said Joshua Jeffers, President and CEO of J. Jeffers & Co. "We go into projects like this with a wide array of tools and resources to make the impossible possible."
Jeffers noted that the floor plates for the main Journal Communications building are 56,000 sq. ft., which creates major physical challenges for getting light and air into the center core of the building. "In order to reconfigure these buildings for modern day use, we will have to be creative and think outside the box," Jeffers noted.
Jeffers also indicated that the entire block was recently designated as a local historic landmark, and that challenges exist in all parts of the block and its different buildings.
"Some of what we have in these buildings contributes to their historic value; some of what we have does not contribute to their historic value; and some of what we have actually interferes with the historic value of these buildings," Jeffers said. He added that his development team looks forward to working with the National Park Service, the City and the historic preservation community on developing a master plan for the block and the possible allocation of historic and other tax credits for components of the project.
Jeffers & Co. is widely regarded for its track record of successfully rehabilitating and enhancing historic buildings, including the iconic Mitchell Building, the award-winning Mackie Building/Grain Exchange, the Historic Garfield Apartments and other historic properties. Jeffers & Co. is focused on using real estate as a powerful vehicle for enhancing communities and creating equity value for neighborhoods and investors alike.
"Each project we undertake has to fit a specific strategic vision and be a creative compliment to the community in which it's located. The Journal Communications project presents an opportunity to do something very special, given its connection to the cultural and social fabric of Milwaukee for over 100 years. Gannett will be leasing back the buildings in 2020, which gives us time to prepare our master plan redevelopment for a 2021 start date," Jeffers said. Jeffers noted that the main building is an Art Deco design and was built in 1924 to house The Milwaukee Journal. The historic 1924 building is bordered by N. Vel R. Phillips Ave. on the west and W. State St. on the north. Directly to its east is a building that formerly housed printing presses for the Journal, the Sentinel and the Journal Sentinel. The presses were installed in 1964 and 1967 and then moved to a facility in West Milwaukee in 2003. Directly to the south of the 1924 building is a four story brick building that formerly housed the Milwaukee Sentinel. The south end of the property also includes a vacant parking lot and Major Goolsby's, a noted Milwaukee sports bar and restaurant.
The borders of the block are N. Vel Phillips Ave on the west; W. State St. on the north; W. Kilbourn Ave. on the south; and Old World 3rd St. on the east. The east edge of the property also is across from the Milwaukee River and Milwaukee County's Pere Marquette Park, which is also home to the Milwaukee County Historical Society.
Jeffers stressed that no definite redevelopment plans have been finalized and that the Journal Sentinel will continue to occupy the buildings until their lease expires in late 2020. He also added that the success of the Fiserv Forum and the Deer District make a successful adaptive reuse plan a potential game changer. "All options are on the table."
"Anyone who knows Milwaukee knows the main Art Deco Milwaukee Journal building is one of city's true iconic buildings, and we want to respect and highlight that as we explore different options," Jeffers said.
J. Jeffers & Co. is a mission-driven real estate firm with a diverse portfolio of holdings across multiple asset classes and a successful track record of executing on complex transactions and capital structures. J. Jeffers & Co. embraces real estate development as a powerful vehicle for economic development and value creation, both for investors and communities at large.
Mentioned in This Press Release
Recent Press Releases by J. Jeffers & Co.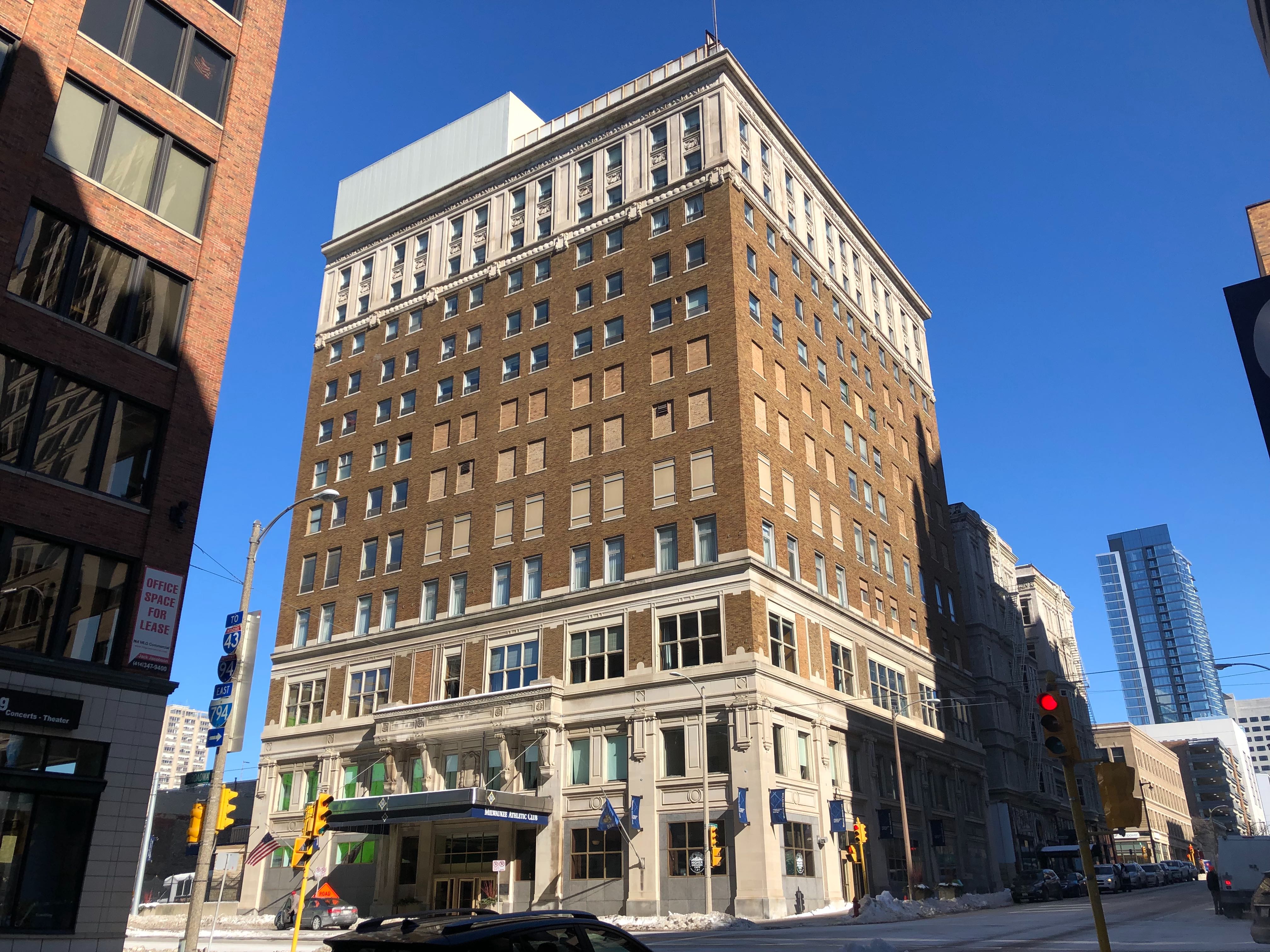 Apr 25th, 2019 by J. Jeffers & Co.
Group begins $70M renovation project to offer amenities rivaling iconic clubs and historic hotels nationwide