Press Release
J. Jeffers & Co., Interstate Development Partners and Sage Hospitality Close on Milwaukee Athletic Club Building
Group begins $70M renovation project to offer amenities rivaling iconic clubs and historic hotels nationwide
MILWAUKEE (April 25, 2019) – The joint venture development team of J. Jeffers & Company and Interstate Development Partners, along with partner Sage Hospitality, today announced they have closed on the purchase of the 758 N. Broadway building. The building will undergo substantial renovation to provide a new home to the historic Milwaukee Athletic Club, including a complete renovation and reimagining of the hotel, the addition of new dining and entertainment outlets, and the creation of ground-level retail, which will be open to the public.
"We are thrilled to have closed on the real estate purchase that will now allow us to begin the expansive work necessary to restore the building to the grandeur befitting the historic Milwaukee Athletic Club and become a hospitality destination for both visitors and residents throughout the region," said Tony Janowiec, president, Interstate Development Partners.
"This building is a one-of-a-kind historic design, which along with the Milwaukee Athletic Club's iconic history, provides a compelling and exciting challenge to blend history and ageless design with modern amenities, welcoming environments and conveniences. We are very excited to get the work underway and move the project forward," said Josh Jeffers, president and CEO, J. Jeffers & Company.
The $70 million investment in the building's renovation will include major changes that will be welcomed by members and the public alike. The renovation will include creating brand new member fitness and social areas complete with an unparalleled year-round rooftop member lounge and fitness center with skyline and Lake Michigan views, member co-working space and complete rehabilitation of the basketball court and swimming pool. Updates to the public facilities will entail complete renovation of existing hotel rooms, updates to the hotel lobby and public areas, restoration of the expansive event venues and the addition of a first-floor restaurant concept new to the Milwaukee area.
Denver-based Sage Hospitality, a partner in the redevelopment of the Milwaukee Athletic Club, will direct all aesthetics and interior design of the 758 N. Broadway building, as well as take over operation of the hotel, restaurant and event space when those launch. The redesign of the building will pay homage to the grandeur and history of the building while bringing in new, modern touches and amenities. Sage is responsible for many similar projects including the rejuvenation and redevelopment of the historic Denver Union Station, including the addition of the iconic Crawford Hotel, and nearby Oxford Hotel in Denver.
"Sage Hospitality has a long history of working on adaptive reuse projects and the rehabilitation of historic properties, and we are thrilled to be able to bring that experience to the MAC redevelopment." Said Walter Isenberg, President and CEO of Sage Hospitality. "We also have extensive experience developing and operating independent hotels and restaurants and look forward to creating a hospitality and dining experience that will be an exciting addition to the local market."
David Kriete, Milwaukee Athletic Club board president, announced the news to MAC members today stating, "Our confidence and patience has paid off as our development partners have reached this critical milestone and the construction of our new club can now proceed full steam ahead. The plans for the new MAC will allow the club to realize our dream in re-imagining the member experience; elevating the membership value for existing members; and setting the stage for attracting the most eclectic, diverse and energetic array of Milwaukee's social influencers as new members."
According to the update to MAC Club members, the renovation work will begin immediately, and by mid-summer, Club members will be afforded a sneak peek of the renovation progress as part of a member/guest experiential party to unveil the new experiences the Club and building will offer.
About J. Jeffers & Co.
J. Jeffers & Co. is a real estate development and investment firm dedicated to economic development and revitalization in southeastern Wisconsin. The company's portfolio includes projects in the office, industrial, multi-family, retail, and assisted living sectors. The mission of Jeffers & Company is to maximize value for our communities, investors, and stakeholders through real estate investment and development. For more information, visit www.jjeffers.com.
About Interstate Development Partners
Interstate Development Partners is headquartered in Milwaukee, Wisconsin. Interstate Development Partners is currently developing $200 million of mixed-use projects in Milwaukee and Minneapolis including historic redevelopment, adaptive reuse, and new construction projects across a spectrum of asset classes including residential, retail, parking, office, and entertainment. Interstate Development Company is an affiliate of its fully integrated parking company Interstate Parking Co.pany, which operates over 170 locations throughout Wisconsin, Minnesota, Colorado, Indiana, and North Dakota with approximately 35,000 stalls and over 350 employees.  For more information about Interstate Development Partners, visit www.interstatedevelopmentpartners.com.
About Sage Hospitality
Denver-based Sage Hospitality was founded in 1984 and since continues to lead the hospitality industry in hotel and restaurant management as well as real estate investment.  Sage is known for outstanding relationships with hotel brands and creating places that people want to go to, not through, including 10 unique restaurant concepts by Sage Restaurant Group and independent luxury properties by Sage Hotels.  To learn more about Sage, visit www.sagehospitality.com.
Mentioned in This Press Release
Recent Press Releases by J. Jeffers & Co.
Oct 31st, 2019 by J. Jeffers & Co.
Adaptive reuse plan will be focus for historic block. "Everything is on the table to make the impossible possible"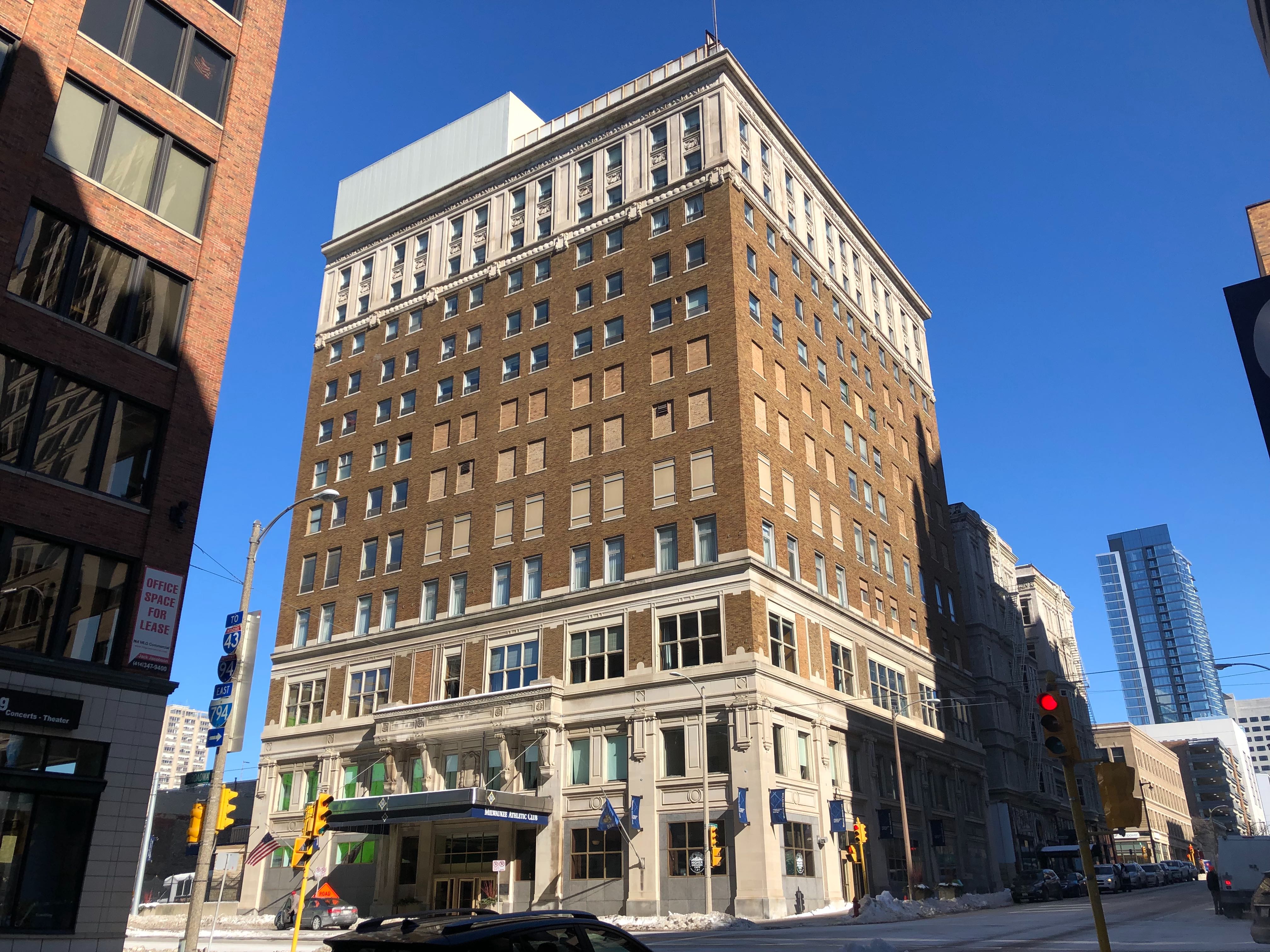 Apr 25th, 2019 by J. Jeffers & Co.
Group begins $70M renovation project to offer amenities rivaling iconic clubs and historic hotels nationwide