CEO of Talgo, Inc. a US subsidiary of the Spanish train company.
Not to be confused with the Milwaukee housing official Antonio "Tony" Pérez.
Photos
Content referencing Antonio Perez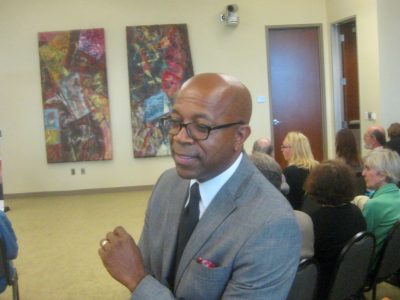 Hines is the first African American leader of the agency, and a former resident of public housing.
Apr 15th, 2022 by PrincessSafiya Byers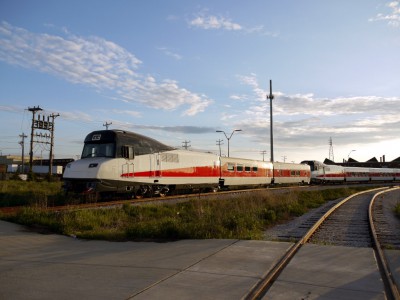 Intended for high-speed Midwest line, they'll be used on metro line in Lagos.
Jan 18th, 2022 by Jeramey Jannene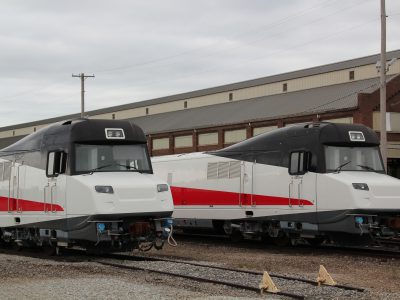 Derailed
Since Republicans killed deal with manufacturer, trains have sat unused in Beech Grove, Indiana. Part 6 of series.
Nov 7th, 2019 by Bridgit Bowden and Shawn Johnson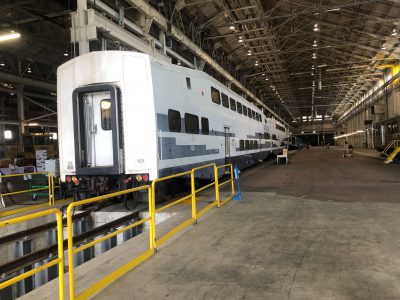 Eyes on Milwaukee
Company's customers are on the West Coast, so why expand its Milwaukee facility?
Sep 12th, 2019 by Jeramey Jannene
Eyes on Milwaukee
Will build the rail cars at its N. 27th St. facility in Milwaukee's Century City development.
May 14th, 2019 by Jeramey Jannene
Returns to central city plant here, will service and repairs trains for U.S. customers.
Jul 17th, 2017 by Graham Kilmer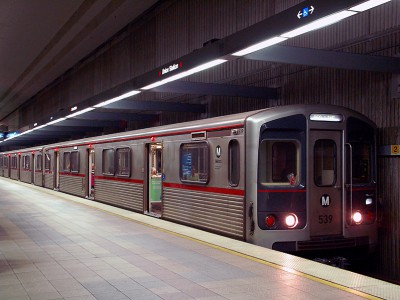 Eyes on Milwaukee
Spanish train manufacturer will overhaul Los Angeles subway cars in Century City.
Sep 26th, 2016 by Jeramey Jannene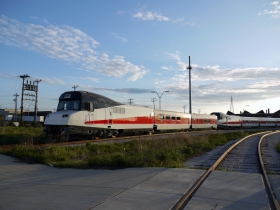 Talgo moved its last trains from Milwaukee last night, ending this city's dream of becoming a hub for state-of-the-art rail transit.
May 29th, 2014 by Bruce Murphy
Plenty of Horne
State claims board won't hear Talgo complaint at next meeting, and officials delay release of Talgo's legal filing, though it's a public record.
Dec 12th, 2013 by Michael Horne
Murphy's Law
The train company's stunned CEO blasts Wisconsin for breaching its contract "like a Third World country."
May 31st, 2012 by Bruce Murphy

Talgo, the train manufacturer that is poised to open a plant in Wisconsin, has a really simple choice to make when it comes to where to locate. Currently the company is debating between Janesville and Milwaukee.
Jul 30th, 2009 by Jeramey Jannene