Photos
Content referencing RiverView Hall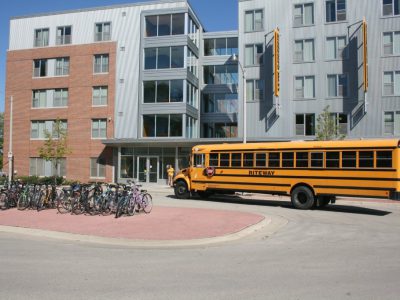 Press Release
Residents will enjoy affordable, secure facilities with co-ed suites and the ability to cook their own meals.
Mar 6th, 2017 by University of Wisconsin-Milwaukee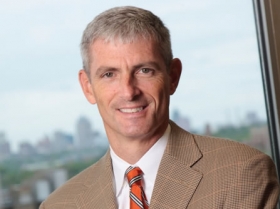 Murphy's Law
It could be the key to transforming Wisconsin's economy, but state leaders don't seem to realize it.
Apr 1st, 2014 by Bruce Murphy

Milwaukee is lucky to have a number of higher education institutions in its most urban neighborhoods.
Nov 30th, 2010 by Jeramey Jannene

Recently, University of Wisconsin-Milwaukee Chancellor Carlos Santiago announced his resignation from UWM to become the Chief Executive Officer of the Hispanic College Fund in Washington, D.C.
Aug 18th, 2010 by Dave Reid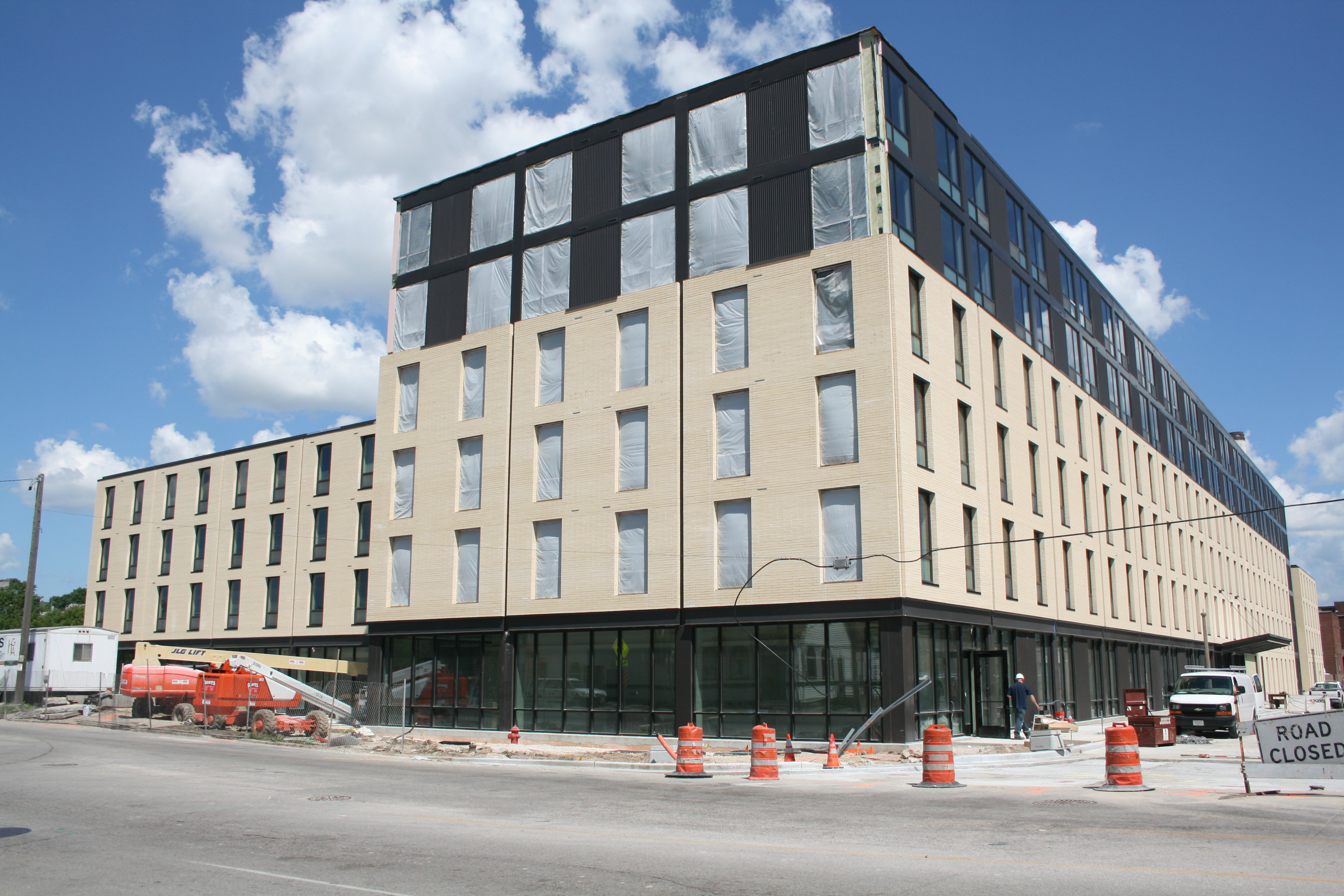 In August UW-Milwaukee will begin occupying Cambridge Commons, their new 700-bed residence hall. Owned by the UWM Real Estate Foundation and developed by the Mandel Group, the near-complete residence hall raises the bar for Milwaukee student housing when it comes to quality and ecological sustainability.
Jul 15th, 2010 by Jeramey Jannene

There might be a new development style taking hold in Milwaukee. A lot of focus is put on transit-oriented development, and the power of a station to improve the development of a neighborhood, but what about residence halls? Do they offer similar development when built in an urban setting? At least in one part of Milwaukee's East Side neighborhood, it appears so.
Jul 16th, 2009 by Jeramey Jannene

Milwaukee Police Chief Edward Flynn has had his new police district boundaries approved by the Common Council Public Safety Committee. The new boundaries will have the most significant effects on the East and South sides of Milwaukee.
Jun 5th, 2009 by Jeramey Jannene
On July 29th a meeting of 3rd district residents was held to discuss the University of Wisconsin-Milwaukee's ("UWM") recent Request for Proposal ("RFP") to build a new student dorm with 500 to 700 beds.
Aug 1st, 2008 by Dave Reid

Wangard Properties LLC is in the process of demolishing a vacant nursing home at 1824 E. Park Pl. and plans to build a 61-unit four-story apartment building in its place. Although this development seems fairly minor in comparison to many larger projects it is a great example of building by right. This is a case where the developer recognized that the East Side has seen its share of battles between developers and homeowners. For example in recent years homeowner's have fought against the re-development of Downer Avenue, the Park Lafayette project, UWM RiverView Hall and the Hillel Student Center arguing "it's too dense, too tall, it will impact parking, and it doesn't fit the neighborhood". The net result of these arguments have been, reduced tax base, less residents to support local business and slowed development. How this project fits into this discussion is that by legal right Wangard Properties LLC can build to their intended height and density according to their existing zoning and stay outside of the public planning process. Although this may concern some, it is important to note that this is the intention of zoning regulation and it is good to see smart developers continuing to develop projects despite the growing difficulties presented by this ever present NIMBY attitude on the East Side.
May 12th, 2008 by Dave Reid