Press Release
UWM offers students new independent housing option
Residents will enjoy affordable, secure facilities with co-ed suites and the ability to cook their own meals.
MILWAUKEE _ The University of Wisconsin-Milwaukee will convert RiverView Residence Hall into independent housing for upper-level students in fall 2017.
Overlooking the Milwaukee River at 2340 N. Commerce Street, RiverView will provide a unique living experience that combines the best features of campus housing and apartment living. Residents will enjoy affordable, secure facilities with co-ed suites, the ability to cook their own meals, easy access to Milwaukee's vibrant East Side, and the convenience of services found in other UWM residence halls.
"Students were telling us that they wanted more options. Moving off campus after your first year is often seen as a rite of passage, but we kept hearing that our students wanted that 'in-between' experience. We think this finds the right balance and will be a big draw," said Kelly Haag, director of University Housing.
The changes respond to student surveys that show a desire for more independence and choice. For example, without a required meal plan, students with a wide range of dietary preferences can eat what they like. Two kitchen areas will be installed on each floor, and residents can keep individual mini-refrigerators in their rooms. Cooking their own meals can save students $3,000 or more on their living costs. At the same time, students who want a university meal plan have several options available with a dining room conveniently located across the river at
Cambridge Commons
.
Students also have choices in their room arrangements. Typical suites will consist of one double and one single room with the three students sharing a bathroom. However, students who sign up as a group can opt for double occupancy in both rooms. Students who sign up as a group also can request a co-ed suite, with residents of both sexes sharing a bathroom.
RiverView is less than two miles from the main UWM campus. UWM provides shuttle service, and students can use their U-Pass on Milwaukee County buses. RiverView also has 40 parking spots for rent.
Originally opened in January 2008, RiverView houses up to 450 students, largely freshmen in suite-style accommodations. The new RiverView will be open to transfer students and continuing UWM students. Housing sign-ups begin Monday, March 7.
About UWM
Recognized as one of the nation's 115 top research universities, UW-Milwaukee provides a world-class education to 26,000 students from 89 countries on a budget of $667 million. Its 14 schools and colleges include Wisconsin's only schools of architecture, freshwater sciences and public health, and it is a leading educator of nurses and teachers. UW-Milwaukee partners with leading companies to conduct joint research, offer student internships and serve as an economic engine for southeastern Wisconsin. The Princeton Review named UW-Milwaukee a 2017 "Best Midwestern" university based on overall academic excellence and student reviews, as well as a top "Green College."
Mentioned in This Press Release
Recent Press Releases by University of Wisconsin-Milwaukee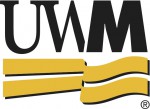 Jun 19th, 2019 by University of Wisconsin-Milwaukee
The "Evicted" exhibition was sponsored by the National Building Museum in Washington, D.C., where it wrapped up a yearlong run in May.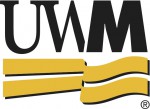 May 7th, 2019 by University of Wisconsin-Milwaukee
The two-story campus facility, at the corner of Kenwood Boulevard and Maryland Avenue, serves as both UWM's public "front door" and a new address for transforming the region's economy.