Building Info
Address

:

1110 N. Old World Third St.

Status

:
The Riverfront Plaza building is a mixed-use building along the Milwaukee River. The building has a number of office tenants, as well as two bar/restaurant spaces on the first floor. It is connected to the Milwaukee RiverWalk.
Tenant History
Third Street Pier
Kincaid's Fish, Chop and Steak House
Molly Cool's
Content referencing Riverfront Plaza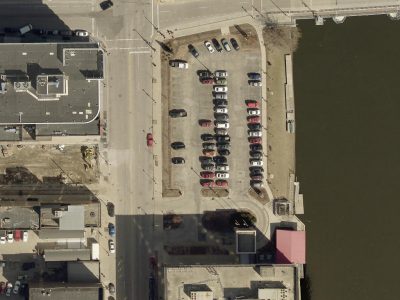 Eyes on Milwaukee
Plus: Bucks get permission to continue to use Park East land for parking for two more years.
Mar 18th, 2021 by Jeramey Jannene
Now Serving
New restaurants Brunch and Red Light Ramen open, Rustico will close.
Jun 30th, 2016 by Mitchel Writt
Citation
Nov 3rd, 2015 - The Milwaukee Business Journal - Sean Ryan

Old World 3rd St just west of the Milwaukee River is going to be home to a new restaurant or two and another tavern.  I'll break them down location by location. Robert Ruvin, who has yet to start construction on any of his nearby developments, will have a new high-end restaurant opening in his Third Street Pier building in March. Kincaid's Fish, Chip and Steak House will occupy the space previously occupied by the Third Street Pier restaurant and give you everything the title indicates for a pretty penny. A development that is drawing opposition from other businesses on the street is Bootleggers.  A sister tavern of another two-story tavern in downtown Minneapolis, the place will feature live bands, a dance floor, and an outdoor patio.  Other tavern owners on the street voiced their concern through their lawyer who said that Bootleggers will bring "price wars, cheap liquor and bad behavior on the street."  Alderman Bob Bauman supported giving Bootleggers a liquor license, but has expressed concern about the establishment's potential to be disorderly.  Coming to the aid of Bootleggers, the Minneapolis Police Department submitted a letter of recommendation.  Both a dance and tavern license were ultimately issued at the January 15th Common Council meeting, meaning the tavern's opening is all but for-sure. Bootleggers hopes to be open by June. The most interesting of the developments is the Milwaukee Brat House.  Led by entrepreneur Jack Schaefer, the Brat House will be an old-world German tavern and hopes to be open by March.  The tavern will serve food at both lunch and dinner. Why is this so interesting?  Because it continues the trend of turning West Town into Little Munich.  A place where Germans can come to and feel right at home, and where Wisconsinites can go to celebrate their heritage.  To start things off right on Old World 3rd Street is the Old German Beer Hall and Mader's Restaurant.  Over at The Brewery (the Pabst Brewery redevelopment project) there is the proposed Hofbrauhaus Milwaukee in the old Blue Ribbon Hall. Another reason to be excited about the Milwaukee Brat House is that finally you'll have a place to take your family and friends to enjoy a delicious bratwurst.  Sure, you can get a brat at a lot of places around Milwaukee, but the brat is just an after thought on the menu.  I don't want to go to a big fancy restaurant to get a bratwurst, I want to go sit at a table somewhere and look at a menu that is dominated by the notion of the bratwurst.  Plain and simple, feed me delicious meat. I can't wait to try out the new places on Old World Third Street, some before others as my wallet allows.
Jan 24th, 2008 by Jeramey Jannene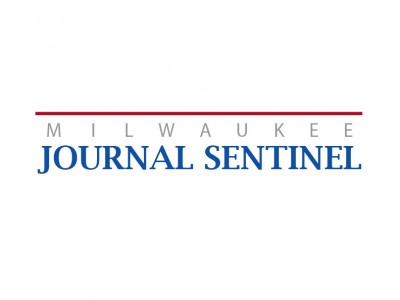 Citation
Oct 11th, 1996 - Milwaukee Journal Sentinel - Tom Daykin
Citation
Oct 23rd, 1990 - Milwaukee Sentinel - Angela Apte