The Riverbridge Condominiums is a residential condominium development on N. Water St. just west of N. Humboldt Ave. in Milwaukee's Lower East Side. The project was developed by New Land Enterprises.
While currently not contacted to another segment of the network, the development does include a Milwaukee RiverWalk segment that has access via N. Humboldt Ave.
The development includes 117 units spread over three buildings.
The three building development was completed in phases from 2003 to 2005.
The condominium association maintains a website for more information.
Learn More
Photos
Content referencing Riverbridge Condominiums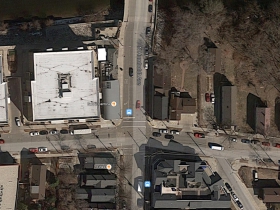 Intersection
Can the city upgrade and improve its design? First story in a new series.
Oct 23rd, 2014 by Rachel Quednau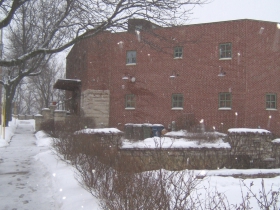 House Confidential
High above Commerce Street, it offers a spectacular view of Downtown, and respite from Dixon's financial woes.
Jan 6th, 2014 by Michael Horne