Building Info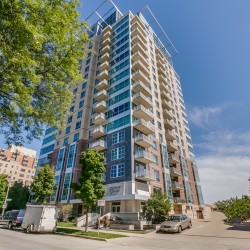 Address

:

1522 N Prospect Ave

Architect

:

Status

:

Year Built

:
A residential condominium high-rise on Milwaukee's Lower East Side. The project was developed by Weas Development, with Jansen/KBS Joint Venture serving as the general contractor.
Photos
Show All
Content referencing 1522 on the Lake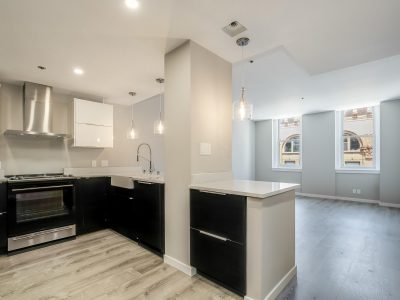 MKE Listing
In the heart of the Third Ward, it has stainless steel appliances, contemporary cabinets and quartz countertops
Aug 19th, 2019 by Urban Milwaukee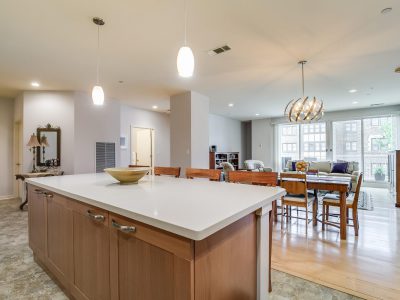 MKE Listing
Features an open floor plan, floor to ceiling windows, hardwood floors and stainless steel appliances.
Aug 16th, 2019 by Urban Milwaukee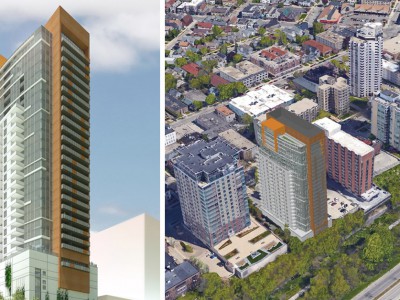 Eyes on Milwaukee
Impressive 27-story, $55 million project is dead, due to opposition of neighbors.
Jul 26th, 2016 by Jeramey Jannene
Eyes on Milwaukee
5-0 vote in favor, but project may face significant challenge before full council.
Jul 19th, 2016 by Jeramey Jannene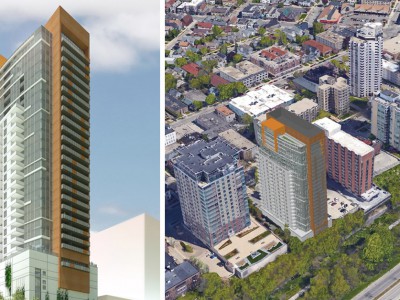 Eyes on Milwaukee
Will the council allow a 27 floor apartment tower on Prospect Ave?
Jul 18th, 2016 by Jeramey Jannene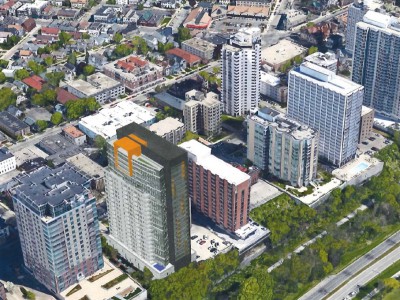 Eyes on Milwaukee
Here are all the details on proposed $55 million project: renderings, floor plans, diagrams.
Feb 11th, 2016 by Jeramey Jannene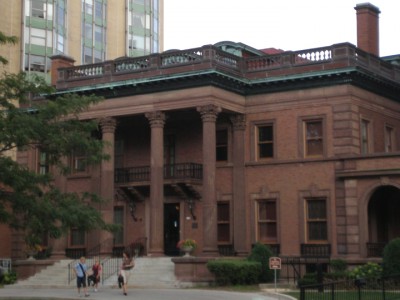 Best of Doors Open
Great architecture with a fun history.
Oct 28th, 2014 by Dave Reid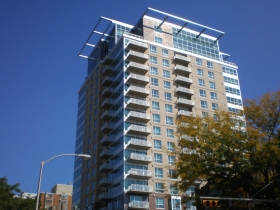 House Confidential
The Milwaukee Buck's apartment was previously rented to ex-Buck Stephen Jackson and is still owned by Popeye Chicken tycoon John Brodersen.
Apr 19th, 2013 by Michael Horne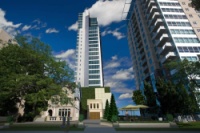 The only item on this meeting's agenda was a request from New Land Enterprise for a change in zoning from RM7 to Detailed Planned Development which would facilitate the construction of a 26-story condominium tower on the Goll Mansion property.
Sep 30th, 2008 by Dave Reid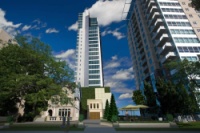 This meeting was the much anticipated combined City Plan Commission ("CPC") and Historic Preservation Commission ("HPC") meeting regarding New Land Enterprises' development proposal for the Goll Mansion site.
Sep 16th, 2008 by Dave Reid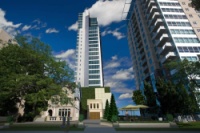 This project by New Land Enterprises proposes the construction of a 27-story 35-unit condominium development that would activate the Goll Mansion by utilizing it as the development's lobby. Controversy flared up at a recent neighborhood meeting over concerns from residents of 1522 On The Lake that some of their view would be blocked and from historic preservation groups that raised concerns about insuring the preservation of the historic Goll Mansion.
Sep 7th, 2008 by Dave Reid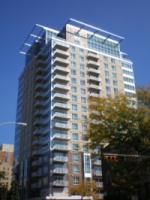 This plan would add $60 million to the City of Milwaukee's tax base, enhance the skyline, bring new residents to the city and save the Goll Mansion.
Jul 18th, 2008 by Dave Reid