Press Release
Wisconsin Democracy Campaign Condemns State Supreme Court Ruling in John Doe II
"It is not only regrettable; it is downright dangerous," said Matt Rothschild, the executive director of the Wisconsin Democracy Campaign.
Madison– The Wisconsin Democracy Campaign denounced the ruling by the biased Wisconsin State Supreme Court to close down the John Doe II investigation into alleged coordination between Scott Walker and so-called outside groups.
"It is not only regrettable; it is downright dangerous," said Matt Rothschild, the executive director of the Wisconsin Democracy Campaign.
The decision is regrettable because it lets Walker off the legal hook, even though there was strong evidence that he was engaging in potentially illegal activity when he was working closely with so-called outside groups to raise money during the recall campaigns.
The decision is downright dangerous because it goes further than any previous court decision in legalizing coordination with so-called issue-advocacy groups, which will make a mockery of campaign contribution limits. Now any candidate can steer their wealthiest donors to "outside" groups, and instead of those donors giving the legal limit of $10,000 to a candidate for governor, for instance, they can now give an unlimited amount – even millions of dollars — to the "outside" group, and then the candidate can tell that outside group how to spend that money. In effect, this decision renders contribution limits meaningless.
"The decision is a field day for corruption, and an early Christmas present for the CEOs, multimillionaires and billionaires, who already exercise such an undue influence over our elections," said Rothschild.
The decision also goes way beyond anything that even the U.S. Supreme Court has allowed in regards to coordination. As State Supreme Court Justice
Shirley Abrahamson
noted in her dissent,
"According to the United States Court of Appeals for the Seventh Circuit, no opinion of the United States Supreme Court or a federal court of appeals has established that the First Amendment forbids regulation of, or inquiry into, coordination between a candidate's campaign committee and issue advocacy groups." She added: "The United States Supreme Court has consistently treated coordinated expenditures as regulated contributions. The United States Supreme Court has not differentiated between coordinated expenditures made for issue advocacy purposes and coordinated expenditures made for express advocacy purposes. The key factor for the Court has been coordination."
The decision itself is corrupt, Rothschild added, since it was contaminated by outside spending in behalf of the conservative justices by the very groups that were being investigated.
Wisconsin Manufacturers & Commerce, Wisconsin Club for Growth, and Citizens for a Strong America—all of which were reportedly embroiled in the John Doe–together spent more than $8 million in support of Justice Patience Roggensack, Justice Annette Ziegler, Justice Michael Gableman, and Justice David Prosser.
"It boggles the mind that these justices said that they could somehow be impartial when these parties to the case were spending huge wads of cash to get them elected," says Rothschild. "This doesn't pass the smell test. The initials WMC are practically embroidered on their seats."
Here is an example: Wisconsin Manufacturers and Commerce spent $1.1 million to help reelect Justice David Prosser in 2011. #Wisconsin Club for Growth# spent $500,000 in support of Prosser. And Citizens for a Strong America spent about another $1 million. Prosser won his race against JoAnne Kloppenburg by about 7,000 votes following a recount.
The U.S. Supreme court ruled in 2009 in Caperton v. Massey that judges must recuse themselves from cases involving a party that had a "significant and disproportionate influence" on their elections. These expenditures from Wisconsin Manufacturers and Commerce, Wisconsin Club for Growth, and Citizens for a Strong America did exercise that kind of "significant and disproportionate influence," so Prosser should have recused himself. (Note: After the Caperton decision, the Wisconsin Supreme Court adopted an extremely lax recusal rule, which was actually drafted by Wisconsin Manufacturers and Commerce and the Wisconsin Realtors Association.)
"The Wisconsin State Supreme Court has further embarrassed itself with this ruling," Rothschild said. "And it is draining the public's confidence in the integrity of our courts."
Mentioned in This Press Release
Recent Press Releases by Wisconsin Democracy Campaign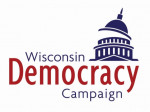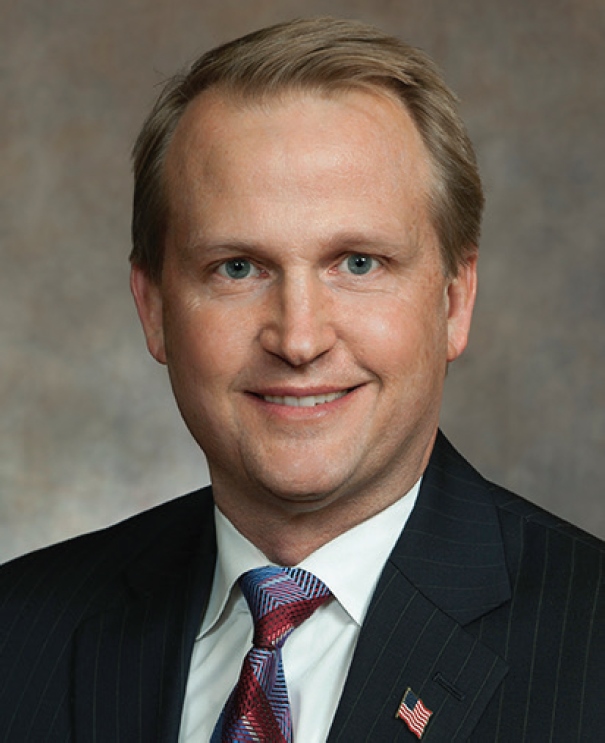 Sep 1st, 2016 by Wisconsin Democracy Campaign
"The creation of the Wisconsin Liberty Fund, an express advocacy PAC by a sitting legislator, is patently illegal."