Press Release
Van Gogh Live
Written and Performed by Terrence James Coffman at the Charles Allis Saturday, September 19th, 2015
Milwaukee, WI – The Charles Allis Art Museum, 1801 N. Prospect Avenue is pleased to present Charles Allis Forward 2014 winning artist, author, and playwright Terrence James Coffman's one-man play Van Gogh Live during the museum's Recent Works, Terrance Coffman exhibit that opens July 31 and continues through October 11. This one-night performance at 7:00 p.m. on Saturday, September 19 is based on Coffman's fictional book of missing Van Gogh journals. It is a riveting and emotional glimpse into the torment and ecstasy of Van Gogh's life. The audience experiences the complicated life of this lonely man as Coffman examines his obsessions, madness, and love of art and humanity and is given the chance to question Van Gogh at the end of the evening. Admission is $25 in advance/$30 at the door. Advance tickets available online at www.vangoghlive.bpt.me. Coffman's book A Walk Through the Wheatfields will also be available for purchase with a portion of sales supporting the Charles Allis Art Museum.
About Terrence James Coffman
Terrence Coffman has diverse artistic talents. He is an accomplished artist, author, musician/songwriter, and an internationally recognized leader in art education. He studied at the Corcoran College of Art and Design and the Skowhegan School of Painting and Sculpture. He was the recipient of two Ford Foundation grants that helped forge his studies at the two schools. He has received citations from U.S. Senator Herbert Kohl and Former Wisconsin Governor Tommy Thompson for his dedication to the visual arts and education in Wisconsin. In 1995, President Clinton invited Coffman to the White House to attend the prestigious National Medal of Arts awards ceremony. That same year, he was awarded a fellowship at the Lacoste School of Art in France were he taught and conducted research for his novel on Vincent van Gogh. In 2001 Terrence Coffman received the Frank Kirtpatrick Award from the Greater Milwaukee Foundation and he is the 2008 recipient of the Laird Art Leadership Award from the Melvin Laird Foundation in Washington DC.
Coffman's work has received several awards and has been exhibited in numerous exhibitions including shows at the Corcoran Gallery of Art in Washington, D.C., the Baltimore Museum of Art, the Lee Nordness Gallery in New York, the Milwaukee Art Museum and the Tory Folliard Gallery located in the Historic Third Ward of Milwaukee.
As a singer/songwriter, he has performed at nightclubs and music venues in Wisconsin, Virginia, Maryland and Washington D.C. He has recorded three albums of traditional and contemporary acoustic songs. His most recent CD Songs from Center Avenue Studio, is a collection of original songs about family, outlaws, lovers, and a dog named Blue.
Coffman is also the author of the fictional novel, A Walk Through the Wheatfields: The Missing Journals of Vincent van Gogh, based on the life of the Post-Impressionist painter. Soon to be released is his latest novel The Game and a collection of stories titled A Buckeystown Christmas and Other Stories.
About the Charles Allis Art Museum
On the National Registry of Historic Places, the lavish 1911 home of Charles and Sarah Allis contains a world-class art collection that spans more than 2,000 years and includes impressive Classic antiquities, Renaissance bronzes, Asian ceramics and stunning decorative arts.   Changing exhibitions feature local and regional artists, making the museum a vibrant center for Wisconsin arts not to be missed. The Museum is located at 1801 N. Prospect Avenue, one block north of Brady Street on Royall Place. Public hours: Wednesday – Sunday, 1-5 p.m. General Admission: $7/adult, $5/student, senior (62+) and veterans, Free for museum members, children 12 & under, and active military. Visit us at www.charlesallis.org.
Mentioned in This Press Release
Recent Press Releases by Charles Allis Art Museum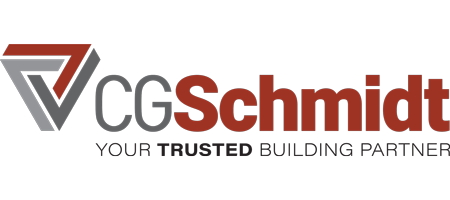 Apr 29th, 2020 by Charles Allis Art Museum
Students invited to submit building and construction questions; new educational videos released weekly