Press Release
Skylight Music Theatre Announces Cast, Creative Team for Five Guys Named Moe
January 25 - February 10, 2019 in Skylight's Cabot Theatre
Milwaukee, Wis. (December 26, 2018)— Skylight Music Theatre announced the cast and creative team for Five Guys Named Moe, a joyful, jazzy tribute to Louis Jordan, the 1940s rhythm and blues singer, songwriter and bandleader.
Five Guys Named Moe runs Friday, January 25 through Sunday, February 10, 2019 in Skylight's beautiful Cabot Theatre at the Broadway Theatre Center, 158 N. Broadway, in Milwaukee's Historic Third Ward.
Exuberant Tribute to Louis Jordan's Music
This exuberant tribute to the music of Jordan, a rhythm and blues pioneer and alto saxophonist, was initially produced in London's West End by the legendary Cameron Mackintosh, then moved to Broadway in 1992 and was nominated for two Tony Awards. It features more than 25 songs, including Jordan favorites such as "Saturday Night Fish Fry" and "Choo Choo Ch' Boogie."
"Louis Jordan's music is funny, theatrical, and takes you on an emotional rollercoaster between laughter and heartbreak," said Stage Director Malkia Stampley. "In many ways Five Guys Named Moe is a music history course in the most fun way possible. Jordan's "Saturday Night Fish Fry" was considered to be one of the first rock and roll records. Hits like "Let the Good Times Roll" and "Is You Is or Is You Ain't My Baby" have had an impact on music for generations."
Five Guys Named Moe is about our hero, Nomax; he's broke, his lovely Lorraine left him, and he is listening to the radio at five o'clock in the morning. Out of the radio, five guys named Moe appear. Set to Jordan's iconic rhythm and blues/jazz score, the Moes help Nomax turn his life around with their megawatt singing and dancing energy.
Ensemble Show with Swinging Band
Skylight Music Theatre Artistic Director Ray Jivoff said, "Five Guys Named Moe is popular with all audiences because Jordan's music is funny, joyful and human. This is a true ensemble piece with a small, swinging band."
"The cast is all male actors, so we set out to put together a creative team that is almost all women, led by Malkia Stampley, who first worked with Skylight as a young performer in high school, then as a resident artist. It is exciting to have her back at Skylight to direct this joyful show," said Jivoff.
Added Stampley, "Five Guys is about the guys and I love that, but I also love that there is a strong team of women rocking the show behind the scenes, including Chicago's Christie Chiles Twillie as music director leading the band on stage."
The Los Angeles Times called Five Guys Named Moe "A big party with… enough high spirits to send a small rocket into orbit." The Chicago Sun-Times said the show is "The very definition of pure, unadulterated theatrical fun." The Northwest Herald wrote, "It is less like a traditional night at the theater and more like a party at your funniest, most talented friend's house, only more fun than that!"
Five Guys Named Moe
First time at Skylight
January 25 – February 10, 2019
A musical by Clarke Peters Featuring Louis Jordan's Greatest Hits
Originally Produced at the Theatre Royal Stratford East
Creative Team
Stage Director…………………………………………………………………………………………… Malkia Stampley
Music Director……………………………………………………………………………………. Christie Chiles Twillie
Choreographer…………………………………………………………………………………………….. Lanette Costas
Scenic Designer………………………………………………………………………………………….. Tara A. Houston
Lighting Designer…………………………………………………………………………………………… Latrice Lovett
Costume Designer………………………………………………………………………………. Samantha C. Jones**
Sound Designer…………………………………………………………………………………………… Zack Berinstein
Production Stage Manager……………………………………………………………………….. Daniel J. Hanson*
Cast
Nomax…………………………………………………………………………………………………….. Gavin Lawrence*
Four-Eyed Moe………………………………………………………………………………………… James Carrington
No Moe…………………………………………………………………………………………………….. Shawn Holmes
Eat Moe……………………………………………………………………………………………. Sean Anthony Jackson
Big Moe………………………………………………………………………………………………….. Lorenzo Rush Jr.*
Little Moe…………………………………………………………………………………………….. Kevin James Sievert
Band
Trumpet………………………………………………………………………………………………………….. Greg Garcia
Saxophones and Clarinet………………………………………………………………………………. Curt Hanrahan
Trombone………………………………………………………………………………………………… Kyle Samuelson
Bass………………………………………………………………………………………………………. Tom McGirr
Drums………………………………………………………………………………………………. Michael (Ding) Lorenz
*Appearing through an agreement between this theatre, Skylight Music Theatre, and Actors' Equity Association, the Union of Professional Actors and Stage Managers in the United States.
**The Costume designer is represented by United Scenic Artists, Local USA-829.
CAST BIOGRAPHIES
Gavin Lawrence (Nomax)* recently finished his third season at American Players Theatre and will be joining the core acting company in 2019, the first African American to be part of this prestigious group of actors. He has performed at Steppenwolf, the Goodman, Arena Stage, the Guthrie, Baltimore Center Stage, Denver Center Theatre Company, Alabama Shakespeare Festival, Cincinnati Playhouse in the Park, Kansas City Rep, Mixed Blood Theatre, Penumbra Theatre, and Ten Thousand Things. Awards include the Audelco for Best Actor in the off-Broadway production of Pure Confidence; and the Distinguished Alumnus Award from Howard University. Skylight debut.
James Carrington (Four-Eyed Moe) An actor and singer currently based in the Midwest, he was seen at Skylight in Hot Mikado, Annie and Urinetown and in Rochester, MN in Barefoot in the Park. He is a graduate of UW-Madison's Acting Specialist B.F.A. Program. Some favorite roles include Matt in Mr Burns: A Post Electric Play, Man 3 in The Ballad of Emmett Till, Francis Flute in A Midsummer Night's Dream, The Lion in The Wiz. Theatres he has worked with include: First Stage, In Tandem Theatre, Madison Opera, Children's Theatre of Madison, Ordway Center for Performing Arts, Renaissance Theaterworks, and Door Shakespeare.
Shawn Holmes (No Moe) has been performing with theatres throughout Wisconsin including Florentine Opera, First Stage, Middleton Players Theatre, Black Arts MKE and Skylight Music Theatre. Some of his favorite past performances were Coalhouse Walker Jr. in Ragtime (winner of Best Actor in a Musical – Broadway World), Sebastian the Crab in The Little Mermaid, and Jacob in
La Cage
aux Folles (winner of Best Supporting Actor in a Musical – Footlights).
Sean Anthony Jackson (Eat Moe) is a Chicago transplant to Wisconsin. Sean's previous performances include Wilbur in Charlotte's Web, Gentleman of Japan in Hot Mikado, Azor Puppeteer in Zémire et Azor, Hanna from Hamburg in La Cage aux Folles, Jamie in My Fair Lady, Jim Conley in Parade, Valère in Tartuffe, and Daniel Beauxhomme in Once on this Island. Sean is also Skylight's Resident Teaching Artist working in Milwaukee Public Schools teaching music, rhythm, and creative writing.
Kevin James Sievert (Little Moe) was seen at Skylight last season in Hot Mikado and Urinetown. Originally from Manitowoc, Wis., he attended Silver Lake College of the Holy Family studying Vocal Performance and Pedagogy. When not performing, he works at Plymouth High School's choral department. Some favorite credits include Jamie Wellerstein in The Last Five Years and Beethoven in Dog Sees God: Confessions of a Teenage Blockhead at The University of Wisconsin -Manitowoc for which he received an Irene Ryan Award Nomination. He also played Donkey in Shrek: The Musical and Judas in Jesus Christ Superstar.
Lorenzo Rush Jr. (Big Moe)* is a Joseph Jefferson Award winning actor. Credits include: Little Shop of Horrors (Audrey II) at Drury Lane Theater, Jesus Christ Superstar (Caiaphas) at Paramount Theater; Holiday Inn (Danny), City of Angels (Big Six), Dreamgirls (Tiny Joe) at Marriott Theater; Five Guys Named Moe (Big Moe) at Court Theater (for which he won a 2018 Jeff Award for Best Performer in a Revue); Memphis (Delray Jones), Funny Thing Happened on the way to the Forum (Marcus Lycus), Ain't Misbehavin' (Man 1) at Porchlight Music Theater. TV/film: Siren (Big Mike) for USA Network. Lorenzo graduated with a BFA in musical theater from Western Illinois University. Skylight debut.
CREATIVE TEAM
Malkia Stampley (Stage Director) started at Skylight as a young performer, became a Skylight Resident Artist (2003-04), worked with Skylight's Education Department and Kids Writes, and performed in multiple Skylight productions, most recently Crowns (2016). 2018 marked her third year as director of the critically-acclaimed annual Black Nativity at Marcus Center for the Performing Arts and she recently directed First Stage's world premiere of Antarctica, WI. She received her formal theater training at Marquette University and was an acting intern at Milwaukee Rep. She is a co-founder of Bronzeville Arts Ensemble. Stampley wrote Lines with four other women of color for Theatre Lila,which premiered in Madison April 2018. A Whitefish Bay High School Hall of Fame for Arts inductee, she is a recipient of the Sisters in Creativity Award. She is also a local stage and TV/film actress. TV credits include Empire, Chicago PD,Shameless, and The Chi. Film credits include: Native Son, Beats, Killing Eleanor and Small Town Wisconsin.
Christie Chiles Twillie (Music Director) is a Chicago-based music director. Recent projects include serving as piano conductor for A Gentleman's Guide to Love and Murder, Shrek, Side Show, Jesus Christ Superstar and The Last Five Years. Since moving to Chicago she has piano conducted over 30 productions. In 2017, she earned Best Music Direction nominations for her original score for Yellowman (Fleetwood Jourdain) and for Big Fish: The Musical (Big Noise). Favorite compositional credits include In the Red & Brown Water; and most recently scoring the short film, Alone. Christie's Bachelor and Master's Degree studies were in Piano Performance at West Virginia University, and she has a minor in dance. Her music production company is Music for Theatre CHICAGO. Upcoming projects include the premiere of Hopelessly Devoted (Piven Theatre) and Homeland 24: The People's Play.
Lanette Costas (Choreographer) has presented works at the American Dance Festival, Union County Performing Arts Center, George Street Playhouse, United Council for Negro Women, and the UNCF Mayor's Masked Ball. She was the choreographic assistant to Tony Award-winner George Faison in If This Hat Could Talk (Lincoln Theatre, Apollo Theater). Her theater credits include The Lion King, The Tin Pan Alley Rag (Maltz Jupiter); concert dance credits include Ailey II, Donald Byrd/The Group, Elisa Monte Dance, Fred Benjamin Dance Company, Earl Mosley's Diversity of Dance. She toured internationally as a soloist with the Spiritual Singers of Harlem and performed on the CBS broadcast of the Kennedy Center Honors in honor of Judith Jamison. Currently, she is the Academy Program Director for InSpira PACC and a Teaching Artist at the University of the Arts, Pre-College Summer Institute. Costas is a 2018-2019 School of American Ballet National Visiting Fellow.
Tara A. Houston (Scenic Designer) is the Assistant Professor of Scenic Design at Louisiana State University. This year, in addition to Skylight Music Theatre, she will be designing scenery for Austin Shakespeare, Casa Mañana, and Swine Palace Theatres. Last summer, she participated in the 2018 Latinx Theatre Commons Carnaval of New Latinx Work in Chicago as a scenic design respondent. Her design work has been featured at Arkansas Shakespeare Theatre, Austin Shakespeare, Alabama Shakespeare Festival, Music Theatre of Wichita, and others. She is a member of USITT, the Guild of Scenic Artists, and is on the Steering Committee for the Latinx Theatre Commons.
Samantha C. Jones (Costume Designer)** In Chicago her work has been seen at Victory Gardens (Rightlynd; Breach; Native Gardens; Samsara; The Gospel of Lovingkindness), Steppenwolf Theatre (The Roommate; Monster), Court Theatre (Guess Who's Coming to Dinner?; Belle of Amherst), Northlight Theatre (Into the Breach; Skeleton Crew), Lookingglass Theatre Company (Thaddeus and Slocum), Chicago Children's Theatre (The One Hundred Dresses), American Blues Theatre (The Buddy Holly Story), TimeLine Theatre Company (A Shayna Maidel; Boy; Inana) and others. Regionally, she has worked with The Alley, Seattle Children's Theatre, Triad Stage, Indiana Repertory Theatre, Peninsula Players Theatre, and others. Most recent projects include Locomotion; Big River (First Stage), For Colored Girls… (Court Theatre), and Lottery Day (Goodman Theatre).
Latrice Lovett (Lighting Designer) is a native of Washington, DC who currently resides in High Point, NC. She has done lighting in several different genres of the performing arts including dance, theatre, musical theatre, live concerts and opera. She completed her Bachelor's Degree at North Carolina Central University in Technical Theatre. She received her MFA in Design & Technology from University of Missouri-Kansas City where she studied Lighting Design. She is currently creating lighting designs and working on other lighting projects under her company Lovett Lighting LLC.
Zack Berinstein (Sound Designer) is a Chicago-based sound designer, audio engineer, and composer. Recent sound design credits include Pippin and Annie with Skylight (nominated for a Footlight People's Choice Award in Outstanding Sound Design), Souvenir with Milwaukee Rep, How I Learned to Drive with The Artistic Home, Forty Two Stories with City Lit Theater, and Little Flower of East Orange with Eclipse Theatre.
PERFORMANCE INFORMATION & CALENDAR
Performances of Five Guys Named Moe are Friday, January 25 through Sunday, February 10, 2019 in the Cabot Theatre, Broadway Theatre Center, 158 N. Broadway in the Historic Third Ward of Milwaukee.
TICKETS & BOX OFFICE
Tickets are $30 – $75 (plus tax and fees) and can be purchased in person at the Broadway Theatre Center Box Office, 158 N. Broadway, by calling (414) 291-7800, or visiting www.skylightmusictheatre.org
Box Office hours are Monday – Saturday, noon – 6 p.m. The Box Office window is open two hours prior to each performance. Group discounts are available for parties of 10 or more by calling (414) 299-4964 or email morganh@skylightmusictheatre.org
SPECIAL EVENTS
Skylight Insights. In-depth discussions with directors and special guests take place one hour before every Wednesday and Sunday performance.
For more information visit www.skylightmusictheatre.org, email info@skylightmusictheatre.org or call the Box Office at (414) 291-7800.
SKYLIGHT BAR & BISTRO
Skylight Bar & Bistro is located on the second floor of The Broadway Theatre Center. It is open two hours before each performance in the Cabot Theatre and features gourmet dining and fine wine by Indulge Wine Room. Reservations for full table service are recommended and can be made in advance at www.skylightmusictheatre.org/bistro or by calling (414) 291-3773. Counter service is available without reservations.
PARKING VOUCHERS
Purchase discounted parking vouchers from the Broadway Theatre Center Box Office for use in the Historic Third Ward parking garage at 212 N. Milwaukee Street (one block east and one block north). Vouchers can be purchased for $5 during normal Box Office hours. Vouchers are valid starting at 5 p.m. for evening performances only. Voucher sales stop 30 minutes before showtime and are not available during intermission. No refunds.
About Skylight Music Theatre
Skylight Music Theatre's mission since 1959: To bring the full spectrum of music theatre works to a wide and diverse audience in celebration of the musical and theatrical arts and their reflection of the human condition. Skylight presents productions "Skylight Style" – bringing fresh approaches or interesting twists to music theatre works, creating meaningful connections, not only between the characters on stage but with the audience as well. The beautiful, intimate Cabot Theatre allows audiences to feel close to the powerful emotions on stage.
Mentioned in This Press Release
Recent Press Releases by Skylight Music Theatre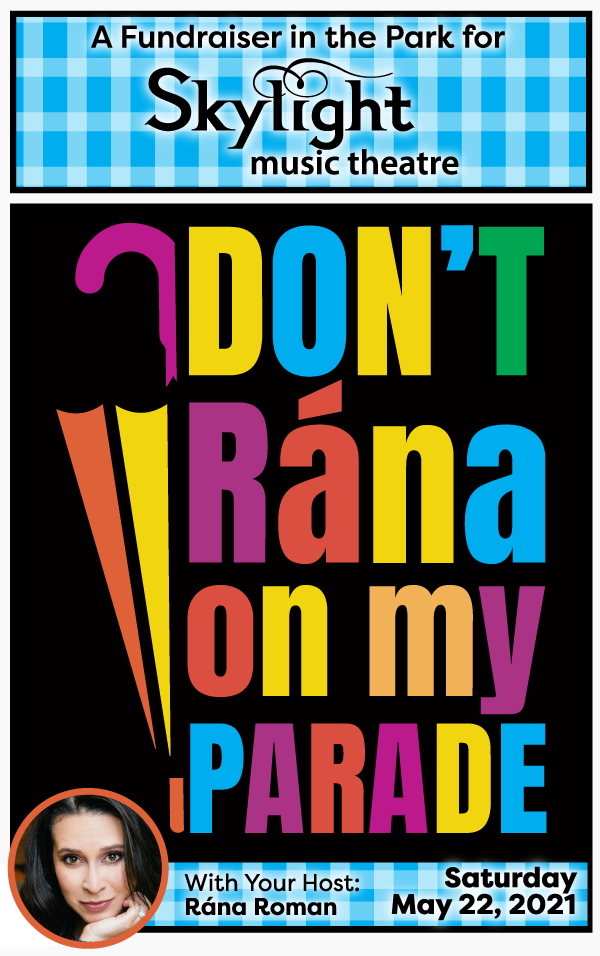 Apr 19th, 2021 by Skylight Music Theatre
Outdoor Concert and Picnic in the Park to Benefit Skylight Music Theatre Saturday, May 22, 2021, 6 p.m.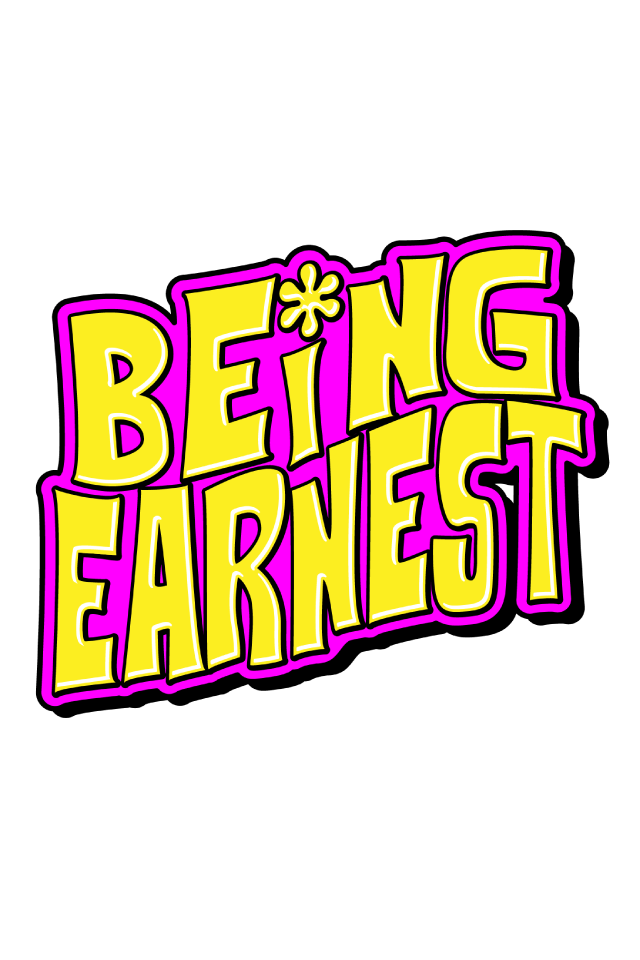 Oct 7th, 2020 by Skylight Music Theatre
Behind-the-Scenes Skylight Social Interview Oct. 13; Live Film Premiere and Talkback in the Cabot Theatre Oct. 17; Musical Available Streaming Online Oct. 16 - Nov. 12, 2020