Bronzeville is bounded by Garfield Avenue to Center Street, Dr. Martin Luther King, Jr., Drive to 7th Street.
Photos
Recent Press Releases Referencing Bronzeville Nov 9th, 2019 by Press Release
This celebration will include complimentary yoga and NIA sessions (neuromuscular integrative action)​,​ superfood demos, a book sale, and a nutrition workshop.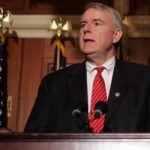 Jul 23rd, 2019 by Mayor Tom Barrett
"Today's decision makes it far more difficult for those benefits to ever fully reach the residents of Bronzeville, Walker's Point and all of our other great neighborhoods."
Neighborhood Buildings