Press Release
Milwaukee Film Announces Full Lineup of Cream City Cinema Program
Popular annual program supports local filmmakers with $12,500 in cash prizes to be awarded. WebsterX, The Fatty Acids, and IshDARR music videos to be a part of shorts showcase
MILWAUKEE – Tuesday, August 22, 2017 –  The 2017 Milwaukee Film Festival, presented by Associated Bank, is excited to announce the full lineup for Cream City Cinema. Now in its ninth year, Cream City Cinema showcases the best new work from Milwaukee-based filmmakers and awards three juried cash prizes totaling $12,500.
This year's program is comprised of four shorts programs and six feature films, including the documentary Roller Life profiling Milwaukee's own Brewcity Bruisers; the coming-of-age period piece Scott Road; and the return of the popular The Milwaukee Music Video Show, featuring music videos for notable local artists WebsterX, The Fatty Acids, and IshDARR.
In addition to the Cream City Cinema lineup, films with local ties can be found in other programs throughout the festival. These include Mark Borchart's short documentary The Dundee Project, which will screen prior to Love and Saucers in the Cinema Hooligante program; Across the Line, an immersive virtual reality short playing as part of the VR Gallery; and Dear Coward on the Moon, which will have its world premiere during the festival in the Spotlight Presentations program.
Cream City Cinema is presented by John Axford and The Fischers and is sponsored by Urban Milwaukee, UWM Department of Film, Video, Animation, and New Genres, and WUWM 89.7 – Milwaukee Public Radio. The program is supported in part by a grant from the Milwaukee Arts Board and the Wisconsin Arts Board with funds from the state of Wisconsin.
The 2017 Milwaukee Film Festival will take place at the Landmark Oriental Theatre, Landmark Downer Theatre, Fox-Bay Cinema Grill, Times Cinema, and Avalon Theater from September 28th – October 12th. Festival Passes and ticket 6-Packs are now on sale at mkefilm.org/tickets.
FILMS
Chasing Bubbles
(USA / 2016 / Directors: Topher Cochrane, Alex Rust)
At the age of 25, Alex Rust was successful, but unhappy. Forgoing the comfort of a solid career track, he decided to take a leap of faith on a global adventure beyond his wildest imagination. Trading his minivan for a small sailboat dubbed "Bubbles," Rust sets course for the Bahamas (guided only by a copy of Sailing for Dummies), kicking off a yearlong excursion that took him to the corners of the world in this portrait of a restless spirit edited by MFF alums Chris James Thompson and Andrew Swant.
Civic Art: Four Stories From South Los Angeles
(USA / 2017 / Director: Mark Escribano)
A 2013 Los Angeles initiative to create public art projects gets the documentary treatment in this locally produced (among numerous local ties!) look into civic-minded creativity. Four groups, with skill sets spanning various disciplines, are tasked with transforming vacant or underutilized areas throughout the city into public spaces that feel safe and encourage community-oriented activity. From conception through execution, you're given a ground-level view of the tension and exhilaration involved as artists and communities partake in creative placemaking, a conversation not dissimilar to those taking place in Milwaukee.
Preceded by: Seeking Century City (USA / 2017 / Directors: Adam Carr, Wes Tank)
Life of the Party
(USA / 2017 / Director: Rubin Whitmore II)
A wedding reception in a West Allis bowling alley, populated by a motley assortment of friends, coworkers, and family, have congregated to celebrate the union of David and Tyesha. With each passing minute this melting pot of Americana (different cultures and identities abound) threatens to boil over as the attendees anxiously await the arrival of the bride and groom. An ensemble piece that's alternately comic and dramatic, Life of the Party (from Milwaukee's own Rubin Whitmore II) is a wedding you have to see to believe.
Manlife
(USA / 2017 / Director: Ryan Sarnowski)
Trailer: https://vimeo.com/219521457
Anyone driving on I-94 in years past couldn't help but notice the barn with "Study Natural Law" plastered on its side and wonder what it meant. The riveting Manlife shows us truth is stranger than fiction – the barn references the life's work of Alfred Lawson: baseball player, inventor of the airliner, and creator of an economic/spiritual/philosophical movement known as Lawsonomy. But equally fascinating is the story of the man who has singlehandedly kept Lawsonomy alive for decades: Merle Hayden, Lawson's last crusader and a man apart in the modern world.
The Milwaukee Music Video Show
If these shorts are too loud, you're too old. Our annual showcase features a who's who of the local music scene (Webster X, Ishdarr, Marielle Allschwang, Fatty Acids and many more), running the gamut of musical genres while also showing us the exquisite diversity allowed by the music video format, a series of short, sonic bursts of creative excitement.
Direct Hit! – "Snickers or Reese's" (USA / 2017 / Directors: Adam Santiago, Derek Shreves)
The Fatty Acids – "Digested" (USA / 2017 / Director: Cole Quamme)
Hot Coffin – "Whistle, Hawk & Spit" (USA / 2016 / Director: Jed Schlegelmilch)
IshDARR – "Locals" (USA / 2016 / Director: Damien Blue)
Jacob Banks – "Unholy War" (USA / 2017 / Director: Cody LaPlant)
Jim White & Paul Fonfara – "The Saga of the Whittled Hodag" (USA / 2017 / Director: Kara Mulroony)
Joe Quinto & Miguel Diaz – "Black Magic" (USA / 2016 / Director: Emmanuil Morari)
The Kingdom of Mudnscum – "Genie Gypsy Woman" (USA / 2017 / Directors: Tommy Simms, Jamie Hazelwood)
The Listening Party – "Bones" (USA / 2017 / Director: Jessica Farrell)
Marielle Allschwang – "Aquarium" (USA / 2016 / Director: Heather Hass)
NO/NO – "Television" (USA / 2016 / Director: Ryan Thomas Reeve)
Ragani – "Peace Prayer (Seeing All The World As Divine)" (USA / 2017 / Director: Ragani)
Sat. Nite Duets – "St. Yuppie" (USA / 2017 / Director: Kurt Raether)
Soul Low – "Amputee" (USA / 2017 / Director: Harper Robinson)
Uncle Larry – "Cosmic Sugar" (USA / 2017 / Director: Billy Judge Baldus)
WebsterX – "Blue Streak" (USA / 2017 / Directors: Damien Blue, Cody LaPlant)
The Milwaukee Show I
Each year The Milwaukee Show is one of the hottest tickets in town—a rare chance to see work from our local best and brightest in the gloriously opulent setting of the Oriental Theatre's main house. Highlights this year include exquisitely crafted animation, a puppet musical, and a variety of eye-opening looks at serious issues (mental health, human trafficking and bullying).
The Alligator Hunter (USA / 2017 / Director: Kyle V. James)
ANGELAAA (USA / 2017 / Director: Shannon McInnis)
'the beautiful': The Stories She Tell (USA / 2016 / Director: Maeve Jackson)
Grey Sheep (USA / 2016 / Director: Damien Blue)
Remnants of a Room (USA / 2017 / Director: Devon Smith)
Sabrina (USA / 2017 / Director: Julien Lasseur)
The Sneeze (USA / 2017 / Director: Erin Valusek)
The Survivor (USA / 2017 / Director: Christopher Carson Emmons)
A Walk With My Brother (USA / 2017 / Director: Sitora Takanaev)
The Milwaukee Show II
Our ongoing crusade to get you to cinematically buy local continues here with this second installment celebrating the multitude of talented voices creating on the local scene, the best celebration of local talent one could ask for. Highlights this year include a little bit of 'Sconnie history, mind-expanding experimental films of the highest caliber, eye-popping animation, and much more!
CORN (USA / 2017 / Director: Nicklas Hendrickson)
The Deer Queen (USA / 2017 / Director: Brooke Thiele)
Hummingbird: A Sister's Courage (USA / 2017 / Director: Tyshun Wardlaw)
It's Gotta Be In Ya! (USA / 2017 / Director: Kara Mulrooney)
Marshland (USA / 2017 / Director: Drew Britton)
The Pilot (USA / 2017 / Director: Sean McDowell)
Silently Steal Away (USA / 2017 / Director: Andrew Swant)
Visions of an Island (USA / 2016 / Director: Sky Hopkina)
The Milwaukee Youth Show
If you want to see the latest work from our bright young things, look no further: This collection of PSAs, animated shorts, documentaries, and genre-spanning fiction made by those 18 and younger in the greater Milwaukee area serve as both a testament to our burgeoning local film scene and a chance to say you knew them before they hit it big!
Aww Heck (USA / 2017 / Directors: Kevin Blaine, Jack Lehtine, Brad Mellema-Warzala, Mason Schlax)
Clayton's Cavalcade of Confounding Creatures (and Calamitous Cuisine) (…or chowder) (USA / 2017 / Director: Clayton Allen)
Giombi Gone Wild (USA / 2017 / Directors: Emily Giombi, Holly Myers)
Green Creek – "Father Nature" (USA / 2017 / Directors: Callan Blachowski, Amina Odogba)
Greyhound Pets of America Wisconsin (USA / 2017 / Directors: Calvin Carmony, Nicholas Tenaglia
I am a Feminist (USA / 2017 / Director: Hannah Milos)
I Miss You (USA / 2017 / Director: Dara Khampane)
Just Desserts (USA / 2017 / Director: Karissa Demotto)
Niatsus (USA / 2017 / Director: Maddie O'Connell)
One Step Ahead (USA / 2017 / Directors: Emma Brockman, Parker Rehm, Luke Rogahn)
Spectrum (USA / 2017 / Director: Collin Dedrick)
Tiny Glowing Screens (USA / 2017 / Director: Emily Jacobson)
Tolerance (USA / 2016 / Director: Annalise Schmidbauer)
Walk a Mile (USA / 2017 / Directors: Grace Paskiewicz, Omar Shana)
Roller Life
(USA / 2016 / Director: Michael Brown)
Trailer: https://www.youtube.com/watch?v=HM2oICQjyVU
The fastest growing sport in the nation is roller derby, an earthquaking, bone-shaking paean to female empowerment filled with outsized personalities performing athletic acts of derring-do. The Brew City Bruisers, Milwaukee's own roller league, goes under the microscope in Roller Life, showcasing both the amazing teams (including but not limited to the Rushin' Rollettes, Maiden Milwaukee, and the Shevil Knevils) that comprise this special community and the incredible women who have helped to form them.
Preceded by: Mondo Lucha! (USA / 2017 / Director: Daniel Andera)
Scott Road
(China / 2016 / Director: William Tang)
Proof that global cinema can come from our own backyard (producer Youcai Yang calls Milwaukee his home), Scott Road is a coming-of-age story told with uncommon poise and precision. On the verge of the lunar new year in 1949 Shanghai, a 15-year-old boy develops a crush on his young substitute teacher, who just so happens to be his older brother's ex-girlfriend. With both young men set to leave for Taiwan, they must find their own ways to say farewell to their shared love.
Preceded by: That Is Circling All Round the Sun (USA / 2017 / Director: Colleen Kwok)
Locally made films found in other programs at the festival include:
FEATURES
The Blood Is at The Doorstep
(USA / 2017 / Director: Erik Ljung)
Program: Spotlight Presentations
Trailer: https://vimeo.com/205828363
It's a scene Milwaukee natives will not soon forget: Dontre Hamilton, an unarmed Black man resting in Red Arrow Park, shot 14 times by a police officer in broad daylight, leaving behind a devastated family to pick up the pieces and bringing a community already struggling to maintain positive police-community relations even closer to the brink. Filmed over a three-year period, The Blood Is at the Doorstep focuses intimately on the Hamilton family's strength in the face of unspeakable tragedy, as we follow mother Maria and older brother Nate as they turn to community organizing as a means of honoring Dontre's memory while still doggedly pursuing answers, with public outcry intensifying the longer none are given. A heart-rending portrait of justice deferred from director Erik Ljung, illuminating one family's remarkable ability to channel their grief into fuel for activism and community building, and a sobering reminder of the chasm that so often divides us.
Dear Coward on the Moon
(USA / 2017 / Director: Carol Brandt)
Program: Spotlight Presentations
Trailer: https://www.youtube.com/watch?v=t4y1ts2eARY
World premiere! Jasmine is a precocious nine-year-old girl prone to flights of fancy, constantly traversing imaginary lunar landscapes and exploring the world around her, while her older sister Jade struggles to support them with her full-time job. When Jasmine's curiosity reveals an upsetting family secret that causes her to run away, Jade must reach back into their shared past in order to track down her beloved sister in this locally made, Wisconsin-set family drama directed by MFF alum Carol Brandt.
Don't Break Down: A Film About Jawbreaker
(USA / 2017 / Director: Tim Irwin, Keith Schieron)
Program: Sound Vision
Trailer: https://vimeo.com/223189941
Jawbreaker remains one of the most influential punk rock acts of the 1990s—inspiring and collaborating with bands such as Rancid and Green Day, touring with Nirvana—with their trademark personal lyrics and blistering energy. But an acrimonious album release split them apart, with all three members refusing to ever play with one another again. That is, until an emotional weekend reunion wherein Jawbreaker jams, reminisces, and tries to square away the hurt of the past in this energetic tribute (locally produced by the September Club!) that will have you moshing in the aisles.
SHORTS AND VR FILMS
Across the Line (USA / 2017 / Director: Jeff Fitzsimmons, Brad Lichtenstein, Nonny de la Peña)
Bob the Buck (USA / 2017 / Director: Brendan T. Jones)
The Dundee Project (USA / 2017 / Director: Mark Borchardt)
Pharma Lab Training Video: 1 (USA / 2017 / Director: Joseph David Bowes)
About Milwaukee Film
Milwaukee Film is a nonprofit arts organization dedicated to entertaining, educating, and engaging our community through cinematic experiences. This year's 15-day film festival takes place September 28 – October 12. Discounted passes and ticket 6-Packs are available now at mkefilm.org/tickets. For more information, visit us online at mkefilm.org.
Facebook: facebook.com/MilwaukeeFilm | Twitter: @mkefilm | Instagram: @mkefilm
About the Milwaukee Film Board of Directors
Milwaukee Film's independent board is made up of the following members: Chris Abele (Past President); John P. Bania; Donna Baumgartner; Karen Ellenbecker; Jeff Fitzsimmons; Alexander P. Fraser (President); Cecelia Gore; Bill Haberman (Past President); Carmen Haberman; Susan Haise; Katie Heil; Patti Keating Kahn; Michael G. Klein; Michael J. Koss Jr.; Tracey L. Klein (Immediate Past President); Kenneth C. Krei; Mary Ann LaBahn; Alexander Lasry; Steve Laughlin (Past President); Emilia Layden; Marianne Lubar; Sara Meaney; Steve Mech; Barry Poltermann; Bob Pothier; John Ridley; Joseph A. Rock; Ramona Rogers-Windsor; Lacey Sadoff; Dave Stamm; Julia Taylor; John Utz. Emeritus members: Tom Barrett, Jacqueline Strayer.
NOTE: This press release was submitted to Urban Milwaukee and was not written by an Urban Milwaukee writer. It has not been verified for its accuracy or completeness.
Mentioned in This Press Release
Recent Press Releases by Milwaukee Film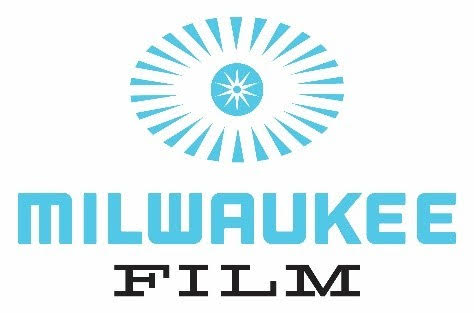 May 10th, 2023 by Milwaukee Film
Milwaukee Film is also pleased to announce the dates for the 16th annual Milwaukee Film Festival, which is set to occur April 11-25, 2024.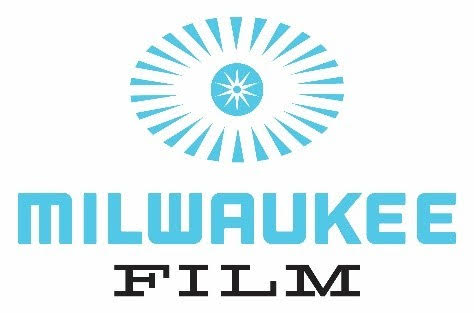 May 9th, 2023 by Milwaukee Film
Gala event to include the film's cast and crew, as well as gay rights leaders from across the state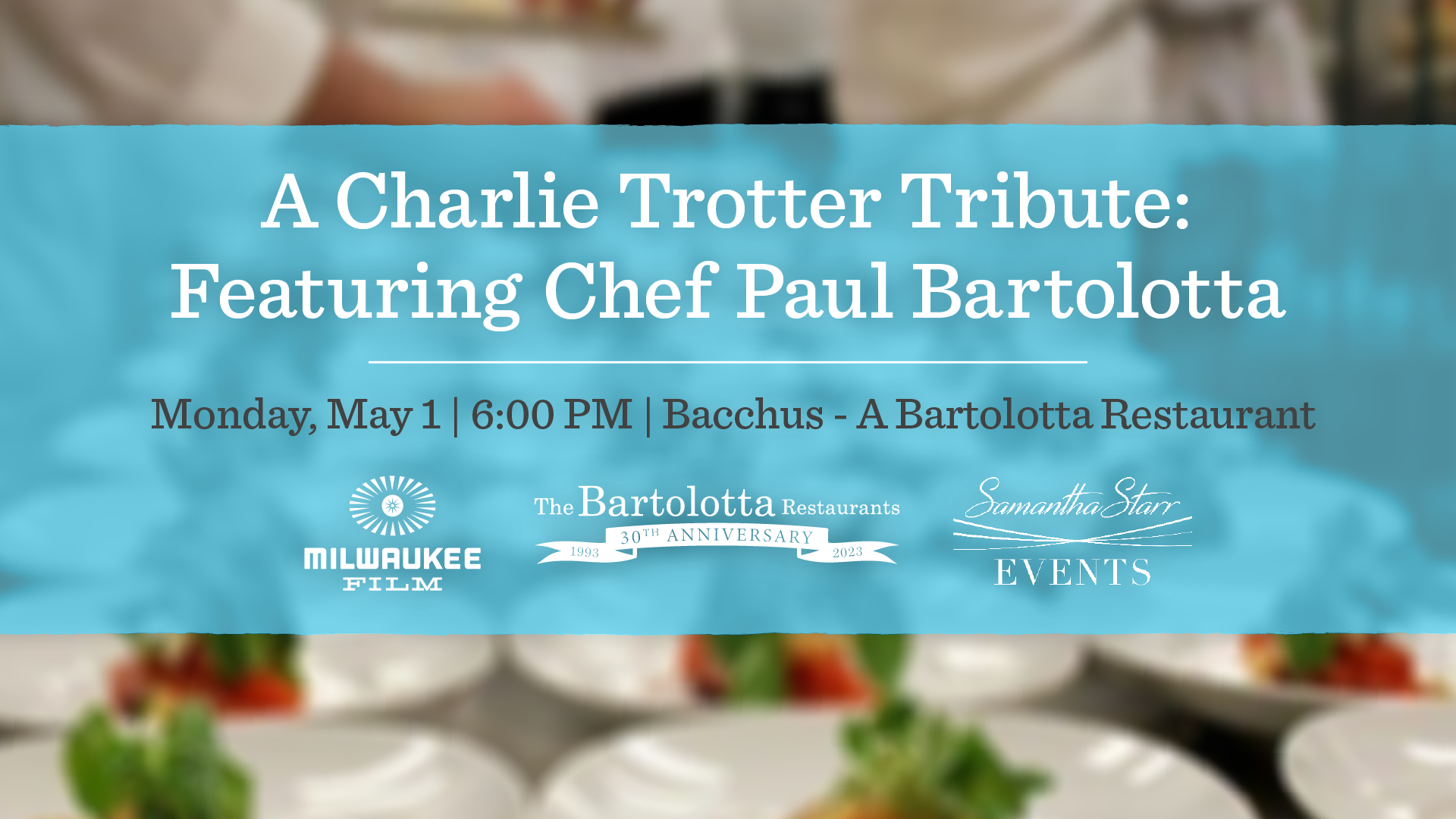 Apr 26th, 2023 by Milwaukee Film
Featuring a five-course meal with five pairings inspired by the film "Love, Charlie: The Rise and Fall of Chef Charlie Trotter," showing at The 2023 Milwaukee Film Festival