Press Release
Maskani Place Opens in Harambee Neighborhood
Homeless families get a fresh start in empowering and green environment
(Milwaukee) – Heartland Housing proudly announced the grand opening of Maskani Place, a 37-unit, $10 million housing community for Milwaukee families that were previously living in shelters, homeless or at risk of homelessness.
"Maskani Place provides high-quality, affordable, permanent housing for families affected by poverty that previously had to search monthly, weekly, or even daily for a place to sleep," said Michael Goldberg, Executive Director of Heartland Housing, a division of Heartland Alliance. "With the security of living at Maskani, residents can focus on employment, education, personal wellness or whatever they need to improve their lives and the lives of their children."
Because all units are subsidized, rent will be no more than 30% of a resident's income.
Maskani Place was developed to address the number of Milwaukee children living in poverty who are either homeless or at risk of being homeless. In 2013, Milwaukee Public Schools served 3,556 homeless children, an increase of 5.4 percent from the previous school year.
Of the country's largest cities, Milwaukee has the fourth highest child poverty rate in the country, with 43 percent of children living below 100 percent of the federal poverty line.
"Educational and developmental success is incredibly difficult for children who live in shelters or are constantly being moved from one relative to another," said Goldberg. "Maskani Place will give these kids the stability of a permanent home that many of us take for granted."
In addition to high-quality, safe, affordable housing, service partner Community Advocates will provide assistance with employment training and job searches, finding childcare, and developing financial literacy. The building includes a computer lab, a multi-purpose community room, a wellness room, an outdoor play area and several raised garden beds.
"Maskani offers families a safe, nurturing place to start their lives over again and build a stable future for themselves and their children," said Andi Elliott, Interim Chief Executive Officer, Community Advocates. "Our programming gives them the support they need to get back on track."
According to a 2011 survey by Milwaukee's Continuum of Care, 20 percent of Milwaukee's homeless population is comprised of families with children.
"Maskani Place demonstrates the success we can have when government, the non-profit sector and the community work together toward a common goal," said Mayor Tom Barrett. "This is what is great about Milwaukee. We lend a hand to our neighbors. And by doing so, we make our neighborhoods stronger."
Maskani Place is Heartland Housing's third project in Milwaukee. In 2011, Heartland opened the 38-unit Capuchin Apartments on the city's Park West neighborhood, in partnership with St. Ben's Community Meal. In 2009, Heartland opened the 24-unit Prairie Apartments in the King Park Neighborhood along with Guest House of Milwaukee. Since its founding in 1988, Heartland Housing has developed nearly 1,850 units and manages nearly 850 affordable homes throughout the Midwest.
Green building
Maskani Place was designed and constructed with sustainability and energy efficiency in mind. All units have ENERGY STAR appliances; low VOC paints, adhesives and sealants; low-flow plumbing; and energy efficient lighting, ceiling fans and windows. In addition, heating, cooling and hot water systems are all energy-efficient.
Heartland Housing will pursue certification of the building through Enterprise's Green Communities, a program similar to LEED certification that is focused specifically on affordable housing.
Smart financing
Heartland Housing used an array of public and private financing including tax credits from Wisconsin Housing and Economic Development Authority (WHEDA), and support from the City of Milwaukee and the Housing Authority of the City of Milwaukee (HACM).
"Smart, energy efficient, attractive housing not only helps the residents, it also improves the surrounding neighborhood," said Wyman Winston, Executive Director of the Wisconsin Housing and Economic Development Authority (WHEDA). "Developments like Maskani Place create jobs, put parcels back on the tax rolls, encourage other development and keep communities moving forward. This is the kind of development we want to see throughout the state."
In addition to state and local funding, Maskani Place received generous support from US Bancorp Community Development Corporation, BMO Harris Bank, the Federal Home Loan Bank of Chicago, Forward Community Investments, and Enterprise Community Partners.
Heartland Housing is also currently working with the city of Madison on a similar development on that city's east side.
"Heartland Housing's mission is to build high-quality, sustainable housing that provides stability for and improves the lives of residents and enhances the surrounding community," said Goldberg. "We hope to continue our success in Milwaukee and throughout the state."
"Maskani" is a Swahili word for "home." Maskani Place is located at 320 East Center Street in Milwaukee's near north side. Families that are interested in living at Maskani Place should contact Heartland Housing at 414-208-4855.
ABOUT
Heartland Alliance is the leading anti-poverty organization in the Midwest and believes that all of us deserve the opportunity to improve our lives. Each year, we help ensure this opportunity for more than one million people around the world who are homeless, living in poverty, or seeking safety. Our policy efforts strengthen communities; our comprehensive services empower those we serve to rebuild and transform their lives. For more information, visit: www.heartlandalliance.org.
Community Advocates, Inc. is the largest human needs advocacy agency in Wisconsin and one of the few remaining community-based organizations of any kind that welcomes walk-in clients five days a week. Community Advocates provides skilled and results-focused advocacy and services to low-income individuals and families, including health care, utilities and housing assistance; and disabilities and public policy advocacy. For more information, visit www.communityadvocates.net.
Mentioned in This Press Release
Recent Press Releases by Press Release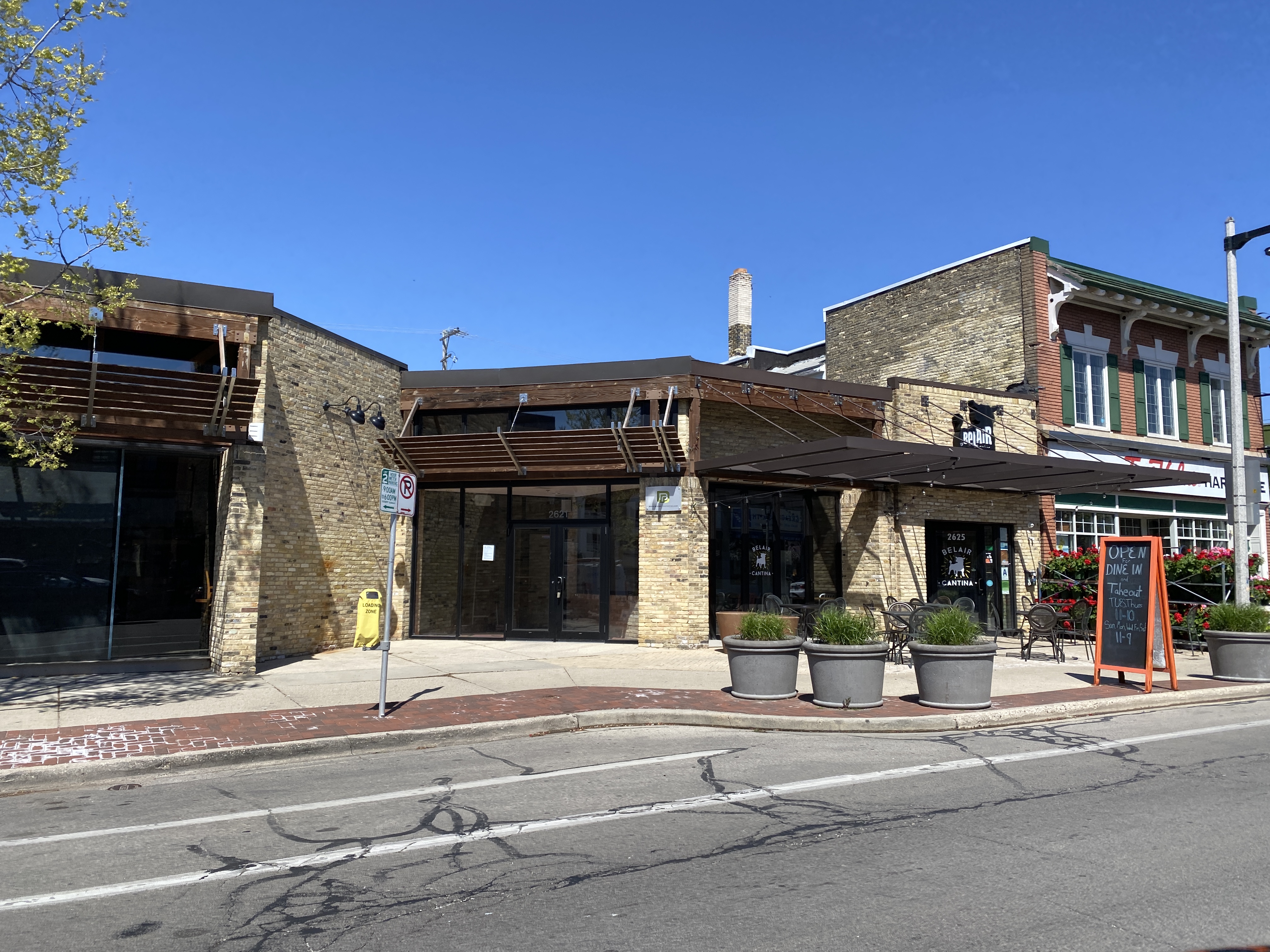 May 13th, 2021 by Press Release
New Retailer on Downer Avenue to Serve Breakfasts and Lunches Daily Feb 16th, 2021 by Press Release
I-94 Project Represents An Opportunity to Rebuild Milwaukee's Infrastructure While Building Its Workforce