Press Release
Kathleen A. Rinehart, J.D., Named Stritch Interim President
Prior to her arrival at Stritch, Rinehart served as General Counsel and Secretary of the Corporation for Saint Xavier University in Chicago
The Cardinal Stritch University Board of Trustees has announced the appointment of Kathleen A. Rinehart, J.D., as Interim President, effective August 16, 2017, following the resignation of Dr. James P. Loftus in June.
Mr. Edward DeFrance, Chair of the Board of Trustees, stated, "I am extremely excited to have Kathleen return to Milwaukee as our Interim President. She brings tremendous leadership skills and intellect to the University, and her strong ties and relationships within the community will prove invaluable. Kathleen is deeply committed to the Franciscan mission and values, as we look forward to a very bright future for Cardinal Stritch University."
Prior to her arrival at Stritch, Rinehart served as General Counsel and Secretary of the Corporation for Saint Xavier University in Chicago where she was responsible for overseeing the University's legal affairs, risk management services and institutional compliance obligations. In addition to her work at Saint Xavier, Kathleen has provided legal representation for and/or consultation with numerous colleges and universities in Wisconsin, Illinois and across the country for more than 20 years, working closely with institutional leadership on strategic initiatives, financial health and sustainability, and the professional development of faculty and staff. In addition, Rinehart is a nationally-recognized dispute resolution professional and has designed conflict management systems and tools for colleges, universities and other non-profit organizations.
Rinehart holds Bachelor of Arts (Political Science), Master of Arts in Dispute Resolution and Juris Doctor degrees from Marquette University, in addition to a Master of Arts in Teaching (History) from the University of Chicago. She also served two terms as the law clerk to the Hon. Janine P. Geske (Ret.) at the Wisconsin Supreme Court.
Upon her arrival at Stritch, Rinehart stated, "I am very honored to be a member of the Stritch Community and to be entrusted with the care and continued implementation of the University's Mission and Core Values at this point in its history. Cardinal Stritch University has played a critical and transformative role in the lives of so many in the Milwaukee metropolitan area and the State of Wisconsin for many years. I and all of my colleagues at Stritch are looking forward to embracing every opportunity in the year ahead to promote the best interests of our students, to ensure the continued vibrancy and impact of our programs and activities across the region, and to further advance the role the University plays in transforming lives – personally, professionally and spiritually."
About Stritch | Cardinal Stritch University, a fully accredited Catholic institution based in Milwaukee, provides transformative, value-centered education to approximately 3,000 men and women of all faiths and ages in four colleges: Arts and Sciences, Business and Management, Education and Leadership, and the Ruth S. Coleman College of Nursing and Health Sciences, as well as the School of Continuing and Online Learning. The University offers bachelor's, master's and doctoral degrees, as well as certificate and other training programs. Founded in 1937 as St. Clare College by the Sisters of St. Francis of Assisi, this University is rooted in the liberal arts tradition, transforms lives and communities through servant leadership, learning, and service. Stritch offers convenient locations in Milwaukee, Madison and Brookfield in Wisconsin, as well as at partner learning sites and online.
Mentioned in This Press Release
Recent Press Releases by Cardinal Stritch University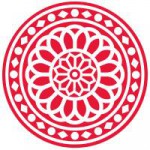 Jan 31st, 2020 by Cardinal Stritch University
Show features student entrepreneurs in 4th season; Launch event to be held at Stritch Feb. 5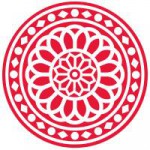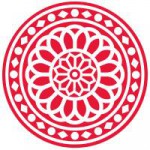 Oct 24th, 2019 by Cardinal Stritch University
A total of 145 candidates from 50 nations will take the Oath of Allegiance and become United States Citizens at the ceremony.