Press Release
Project Pitch It television program returns Feb. 8
Show features student entrepreneurs in 4th season; Launch event to be held at Stritch Feb. 5
Project Pitch It, the television show presented by Cardinal Stritch University, will return for its fourth season in next month. Season 4 premieres Saturday, February 8, at 10:35 p.m. on WISN-TV 12 in Milwaukee and will showcase 27 Wisconsin entrepreneurs over nine episodes.
The program's executive producers, Bev Greenberg and Dean Maytag, created a special focus on middle and high school entrepreneurs this season. Student entrepreneurs and teams of entrepreneurs from these schools will be featured during the season: Barack Obama High School, Milwaukee; Brookfield Academy; Catholic Memorial High School, Waukesha; East High School and Roosevelt Elementary School, Wauwatosa; Kettle Moraine High School; LaFollette High School, Madison; Notre Dame Middle Schools, Milwaukee; Steffen Middle School, Mequon; and University School of Milwaukee.
Each week entrepreneurs pitch their businesses/products to business moguls Dr. Debbie Allen, Peggy Ann, David Gruber and Jerry Jendusa. Every entrepreneur receives one of three awards, with the total value of the weekly awards worth more than $30,000. The Stritch Pitch Award includes up to three courses at Stritch, access to innovation space and faculty and staff mentoring for one year.
Project Pitch It airs in every television market in the state and has more than 80,000 weekly viewers. In addition to WISN-TV 12, the statewide network includes:
* WSAW/WZAW-TV 7 (Wausau)
* WBAY-TV 2 (Green Bay)
* WKBT-TV 8 (La Crosse)
* WKOW-TV 27 (Madison)
These entrepreneurs will participate in Season 4:
DoodleMash
Real Milk and Honey
eCourt Reporters
Safety 4 Her
Elsa Mae's Canning & Pies
Santori Food Project
ERbin
Scratch Ice Cream
Growthchart
Sheboatin'
Kan U Hoop
Slide Gourmet Potato Chips
NovoMoto
Stonehouse Water Technologies
Optimizations Venture
WheeliWorld
PumpHero
Xena Workwear
Special event on Wednesday, Feb. 5, will preview Project Pitch It Season 4
Cardinal Stritch University will host a media conference Wednesday, Feb. 5, at 8 a.m. to launch the fourth season of Project Pitch It. Stritch President Kathleen A. Rinehart, J.D., program producers Bev Greenberg and Dean Maytag, this season's moguls, and participants from previous seasons will be present and speak at the event.
The event will be held in the Kliebhan Conference Center on the Stritch campus, 6801 N. Yates Rd., Milwaukee.
Mentioned in This Press Release
Recent Press Releases by Cardinal Stritch University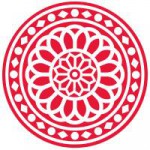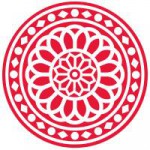 Oct 24th, 2019 by Cardinal Stritch University
A total of 145 candidates from 50 nations will take the Oath of Allegiance and become United States Citizens at the ceremony.