Press Release
Grab a bite and beverage during downtown Milwaukee's Taste & Toast, Feb. 25 – March 1
Five nights of sipping and sampling at 25+ downtown Milwaukee restaurants
MILWAUKEE, Wis. (February 4, 2019) – Restaurant junkies rejoice! Taste & Toast, a happy hour event coordinated by Milwaukee Downtown, BID #21, returns Feb. 25 – March 1. The event features specially priced small plates, appetizers and one-of-a-kind beverages, alcoholic and nonalcoholic, from 4 to 7 p.m. at nearly 25 restaurants, bars and lounges in the heart of downtown Milwaukee.
This year's participants include: Blu, Blue Bat Kitchen & Tequilaria, The Brown Bottle, CANTINA Milwaukee, Carson's Prime Steaks & Famous Barbecue, Cubanitas, DOC's Commerce Smokehouse, East Town Kitchen & Bar, Flannery's, Harbor House, Hilton Garden Inn – The Garden Grille & Bar, The Loaded Slate, Monarch Lounge, Oak & Shield Gaming Pub, Oak Barrel Public House, Onesto, Pastiche at the Metro, Pier 106 Seafood Tavern, The Rumpus Room, SafeHouse, Smoke Shack, SportClub, Tavern at Turner Hall and Who's on Third.
"Taste & Toast allows first-time patrons and repeat restaurant goers to experience downtown Milwaukee's diverse nightlife scene at a fraction of the cost," said Beth Weirick, CEO of Milwaukee Downtown, BID #21. "With these deeply discounted menus, we're encouraging guests to break out of hibernation and enjoy a happy hour jaunt downtown – you won't be disappointed!"
As a bonus incentive for participating in Taste & Toast, two diners will be awarded $300 in dining gift certificates. To enter, participants will be asked to complete a Taste & Toast survey about their experience at www.tastetoastmke.com by March 6, 2019. At the conclusion of the event, two winners will be randomly drawn.
Menus of 2019 Taste & Toast participants will be available for preview at wwww.tastetoastmke.com by mid-February. Taste & Toast is a prelude to Downtown Dining Week, which will return May 30 – June 6, 2019.
About Milwaukee Downtown, BID #21
Milwaukee Downtown, Business Improvement District #21, is an organization established in 1998 to support the interests of the downtown Milwaukee business community. Created through private sector leadership, Milwaukee Downtown is a management district organization that oversees 150 square blocks representing approximately 500 property owners in the center of downtown Milwaukee. The organization funds specific initiatives aimed at creating a clean, safe and friendly downtown. More info available at www.milwaukeedowntown.com.
Mentioned in This Press Release
Organizations
:
Cubanitas
,
Harbor House
,
Hilton Garden Inn
,
Monarch Lounge
,
Oak Barrel Public House
,
Onesto
,
Pastiche at the Metro
,
Smoke Shack
,
SportClub
,
The Brown Bottle
,
The Loaded Slate
,
The Rumpus Room
,
Turner Hall
,
Who's on Third
Recent Press Releases by Milwaukee Downtown, BID 21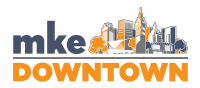 Oct 21st, 2021 by Milwaukee Downtown, BID 21
Six-week festival bundles more than a half million lights and downtown's most cherished happenings