Press Release
County Executive Chris Abele Endorsed by Municipal Leaders Across Milwaukee County
Chris Abele today announced the endorsement of more than a dozen local executive leaders.
MILWAUKEE – Milwaukee County Executive Chris Abele today announced the endorsement of more than a dozen local executive leaders representing municipalities across Milwaukee County.
Endorsing Mayors and Village Presidents include:
Erik Brooks; Mayor, City of South Milwaukee
Robert C. Brunner; Village President, Village of River Hills
Samuel Dickman; Village President, Bayside
Kathy Ehley; Mayor, Wauwatosa
Ronald Hayward; Village President, West Milwaukee
John Hohenfeldt; Mayor, City of Cudahy
Guy Johnson; Village President, Village of Shorewood
Carl Krueger; Village President, Village of Brown Deer
Steve Olson; Mayor, Franklin
Michael Neitzke; Mayor, Greenfield
Bob Ruesch; Village President, Hales Corners
Julie Siegel; Village President, Whitefish Bay
Steve Scaffidi; Mayor, City of Oak Creek
CoryAnn St. Marie-Carls; Mayor, St. Francis
Upon receiving the support from this distinguished group of leaders representing every corner of Milwaukee County, County Executive Abele released the following statement:
"From the day I took office, my commitment has always been to work with anyone who wants to improve Milwaukee County. It has always seemed pretty straightforward to me that at the local level you can accomplish much more by putting aside political differences and working together than focusing on politics. I am honored to have this support and look forward to continuing to collaborate with everyone committed to Milwaukee County in the future."
Praise for Abele's leadership has come in from across the county. Below are a sampling of statements from municipal leaders who have endorsed Abele for re-election:
"Chris has been good for the South Shore and South Milwaukee, and I'm proud to support him for a second term. He has restored fiscal discipline and accountability to county government, while also driving increased efficiency in how the county delivers its services. Chris is unafraid to drive big ideas to solve big problems. From working to end chronic homelessness to stepping up to invest in cleaner watersheds and our parks, he is committed to making Milwaukee County a better place. And he doesn't do it alone. Chris values partnerships, and he has led the way in driving cooperation among communities. Chris believes we're all in this together. So do I."
Erik Brooks
Mayor, City of South Milwaukee
"Chris Abele has had a distinguished record as County Executive in recent years. He is focused on and spends his time solving financial problems that others have created. Whether you are a Democratic, Republican, or Independent, he has used excellent choices to resolve multiple County problems without considering politics. He deserves reelection, I hope you will encourage your friends and neighbors to help keep Chris Abele in office."
Robert C. Brunner
Village President, Village of River Hills
Chris Abele has demonstrated leadership in many ways including significantly reducing the County debt, creating programs that truly help people like Pathways to Responsible Fatherhood program, and hiring high caliber staff that have brought new energy and ideas. With Chris' involvement, the elected leaders of Milwaukee County are finding more areas of collaboration for the betterment of all people living and working in the County. We have worked collaboratively finding solutions to many mutual issues that have been unresolved for years.
Specifically for Wauwatosa and Milwaukee County, we have successfully worked together on economic development projects, created a greatly improved Menomonee River Parkway, and implemented collaborations on improved county-wide public safety communications system and uniform voting machines.
I believe more gets accomplished through partnerships and collaboration. Chris has demonstrated that he believes this as well.
Kathy Ehley
Mayor, City of Wauwatosa
"It is always a pleasure to work with County Executive Abele on Milwaukee County issues in Cudahy, or anywhere in Milwaukee County. Chris Abele is a strong qualified leader who studies the issues, reaches for broad solutions, and works for the betterment of all county residents in a fiscally conservative manner."
John Hohenfeldt
Mayor, City of Cudahy
"I believe that Chris Abele embodies a nonpartisan approach to his job that best serves the citizens of our county. In his time in office, he has effectively reduced the deficit he inherited, found ways to enhance needed services, and secured new funding sources from both the state and federal governments."
Guy Johnson
Village President, Village of Shorewood
"Since beginning to work with Chris in 2011, through the Intergovernmental Cooperation Council (at a time when the County was in dire straights), I have seen Chris make good decisions that benefit the entire County, including all the suburban communities. His choices with issues such as EMS services, Parks departments, transportation, and of course, budgets, were forward thinking goals. Previous County Executives didn't bother to visit local units of governments or even ask for their opinions.
Chris has brought the County back from the brink of collapse to good health with great prospects for the future. He certainly deserves to continue to serve in his role as County Executive."
Carl Krueger
Village President, Village of Brown Deer
"Milwaukee County residents are well served with Chris Abele as our leader. His decisions are well thought out, keeping in mind the balance between high quality services with any eye towards holding down taxes. Join me in supporting Chris Abele for County Executive."
Julie Siegel
Village President, Whitefish Bay
"I'm supporting Chris Abele because he understands that the job of County Executive means that you have to represent ALL the citizens of Milwaukee County and that includes its southernmost communities. In his first term, Chris has significantly reduced the debt of the County through fiscally responsible decisions based on real metrics and long-term strategic planning. He's worked with our state representatives and with the local mayors and village presidents to make sure that our voices were heard. I believe he's the best choice for all of Milwaukee County."
Steve Scaffidi
Mayor, City of Oak Creek
For more information on Chris Abele or his campaign for County Executive, please visit www.chrisabele.com.
Chris Abele for County Executive
Mentioned in This Press Release
People
:
Bob Ruesch
,
Carl Krueger
,
Chris Abele
,
CoryAnn St. Marie-Carls
,
Erik Brooks
,
Guy Johnson
,
John Hohenfeldt
,
Julie Siegel
,
Kathy Ehley
,
Michael Neitzke
,
Robert Brunner
,
Ronald Hayward
,
Samuel D. Dickman
,
Steve Olson
,
Steve Scaffidi
Recent Press Releases by County Executive Chris Abele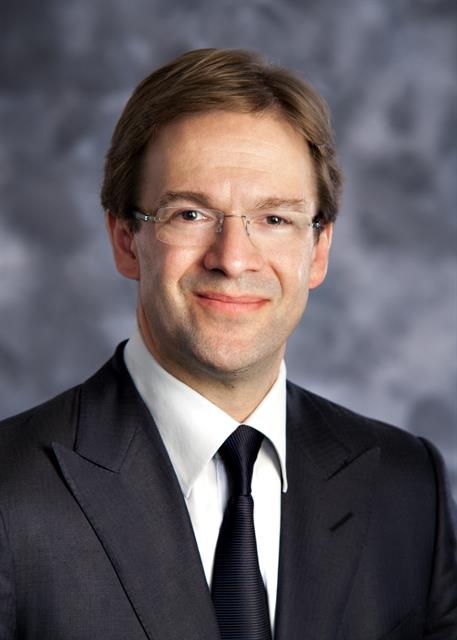 Apr 29th, 2020 by County Executive Chris Abele
Milwaukee County leaders commit to eliminating institutional racism by addressing County polices, practices and power structures through a racial equity lens